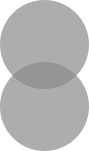 Three weeks – that's how long it's been since my last blog post.  Let's be honest though, my posts have been pretty spotty for awhile now.
I volunteer for a large music festival every Summer called Heaven Fest and it takes up a lot of my time.  I absolutely LOVE being part of it, so it's totally worth it for me.  My last three weeks have been spent in planning meetings, sending lots of emails, making schedules, and helping set up the festival.  HARD work….but oh-so-satisfying.  For the past few years I have been in charge of running the media documentation side of things, which translates to overseeing the photographers and videographers (which I believe is actually a made up word but continue to use it anyway) that capture all aspects of the festival.
Do you believe that with all that planning and scheduling of photographers and hanging out with these super creative and talented people, I only took about 5 photos the day of the festival (which was this past Saturday) – and NONE of them were of bands?  That seems to be how it goes every year though.  To be honest, I guess it doesn't really matter because I get access to thousands of photos taken by people MUCH more experienced than me in photography – it's one of my favorite things to see the festival through their lens.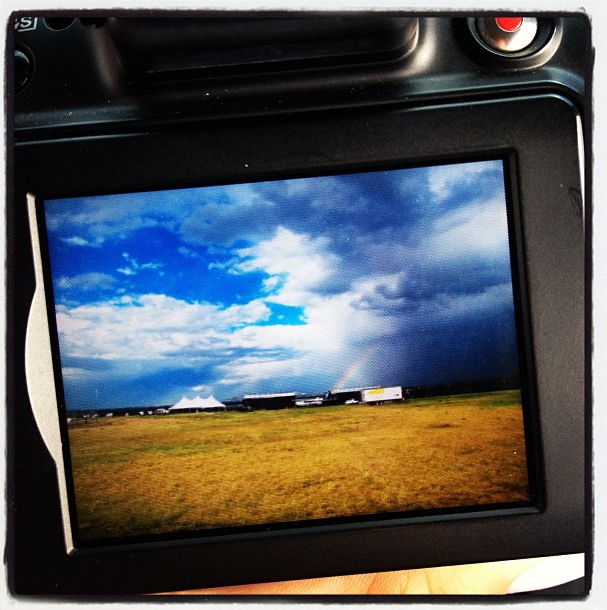 The one picture I will leave you with is this one that I shot last Wednesday after the stages started to go up.  I went up to the festival grounds after work on Wednesday and as my dad and I were walking around taking in the progress, a rainbow appeared over the main stage.  It was beautiful, and a foreshadowing of the amazing day that Saturday would be.
Life is calming down a bit, but I am missing the people that I have had the extreme privilege of working with over the past few months.  That is the best part for me – spending time and getting to know the 150+ volunteer leaders that put on this festival.  They are some of the best people I know, and even though it's been less than a week since I've seen them (only 3 days actually) – I can't wait for our debrief meeting on Sunday when I can be with them again.
I'll make sure and update you when we get photos from the festival up on the website, I am in the process of picking out my favorites (that's tough!).  In the meantime, it's good to be back here too – I've missed you people.  Now something else exciting needs to happen so I have more to talk with you about…I feel some furniture rearranging in my near future – that may have to suffice for now.