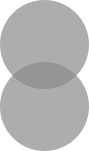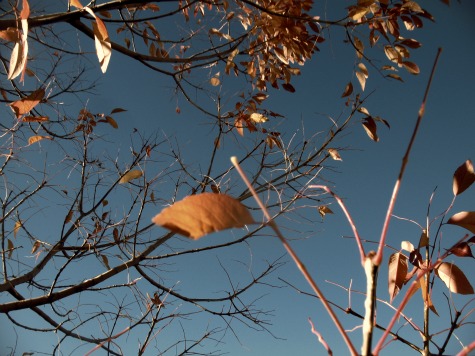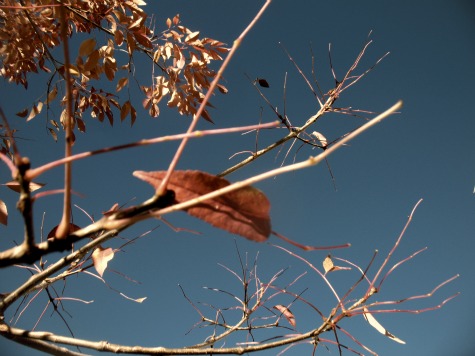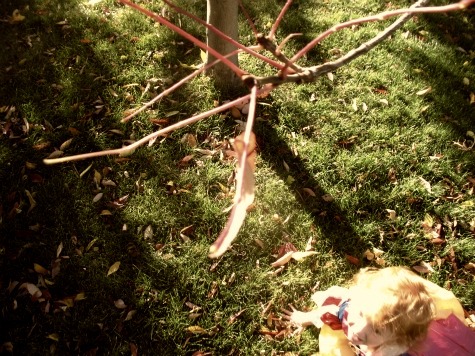 I can feel fall slipping away.  We had a very windy day yesterday, and almost all of our beautiful auburn-colored leaves came twirling down.  Sad.  Very sad.  I love the colors of fall so much, and it always seems so short lived.  I went out in my front yard yesterday to snap a few photos of the last fighting leaves.  I was of course followed by my youngest, wearing her Snow White costume and couldn't resist the cute photo of her above.  I love her little hand.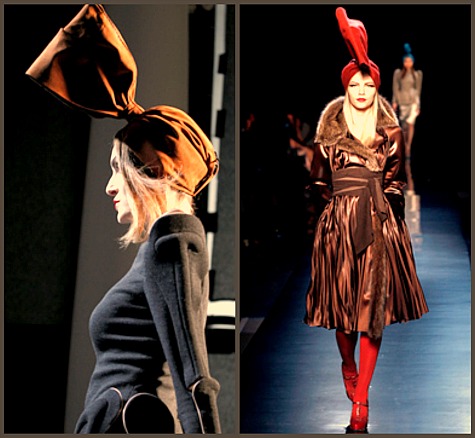 Speaking of fall, I am LOVING these huge head-bows (there's really not other way to describe them?) from the Jean Paul Gaultier Fall 2010 couture collection.  Completely genius, yes?  *Happy sigh*
What will you miss most about fall?