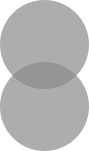 Happy Friday lovelies!  This week has flown by for me and just like anyone, I couldn't be more excited for the weekend!
I have never considered myself a shop-a-holic or someone to be obsessed with buying everything in sight, although I do have a healthy love for it – if you could call it healthy:)  One item that I LOVE to buy is shoes.  While I own quite a few pairs, I have only paid over $35 for a pair ONCE in my life and I have regretted it for years(I was 16 and decided to splurge for a $60 pair of shoes and then only wore them maybe 4 times…mistake).  The only time I have paid $35 was for a pair of boots, for the most part it's never over $25.  I mostly stick to buying well loved(read: second-hand) shoes and those I find on sale at some of my favorite stores.  The idea that fashion has to cost you an arm and a leg is a concept that is completely lost on me.  I mean honestly, do you really think cutting off your appendages and handing them to the store clerk will make you more fashionable?  I think not.  So just for some Friday fun, let's take a tour through my awesome – and cheap – shoe collection.

These are my shoes – and now that they are all sitting in a pile, I notice a lack of color.  I guess I make up for it with my wardrobe but maybe I should think about adding more hues to the lovely pieces that cover my feet.
Sandals.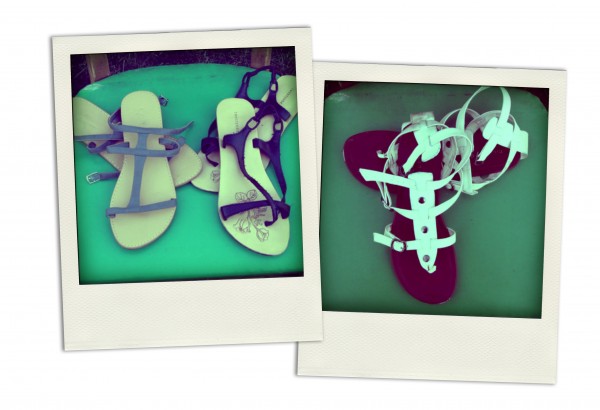 While I do wear flip-flops pretty often, I prefer sandals that are a little less casual and can hook onto my feet – I'm not a fan of losing my shoes and who knows when you might be kicking up your heels in a fit of joy and lose a beloved shoe?
(Left: Forever 21 sandals, $7.50 each.  Right: Madden Girl white sandals from Ross, $12)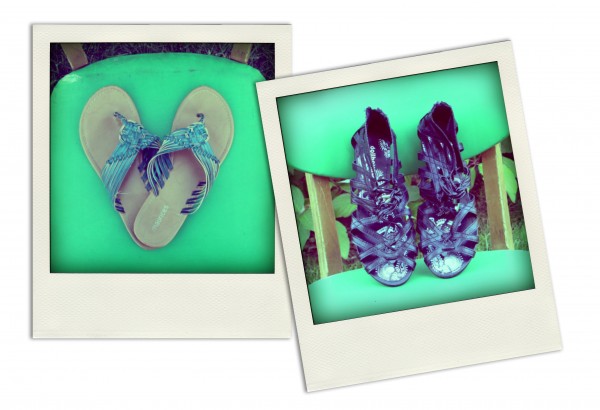 My current favorite pair of sandals(that don't hook because I am actually obsessed with my white Madden Girl sandals right now) are my teal leather slip-ons.
(Left: Leather slip-ons from Maurices, $10.  Right: Dollhouse gladiators from Ross, $8)
Comfort.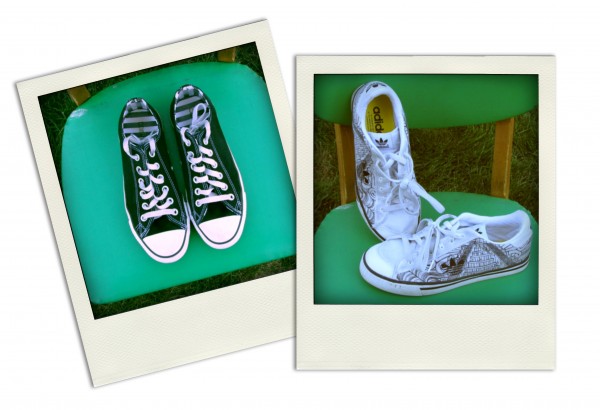 Who doesn't need a pair of comfy shoes or two?  And seriously…doesn't everyone own a pair of Chuck T's??
(Left: Low-top Convcrse from Target, gift.  Right: Adidas from Ross, $15)
Flats.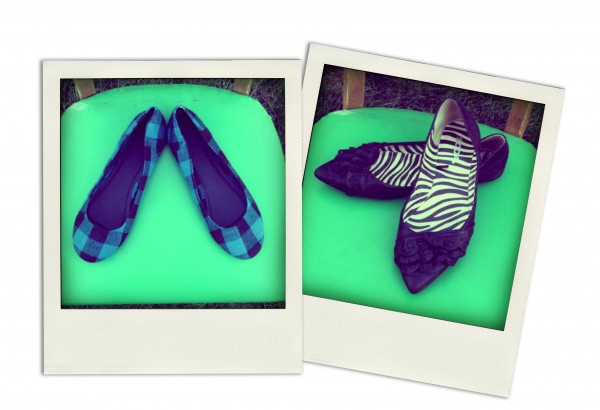 I resisted flats for a long time, but now I love them.  I am still picky about what kind though, I definitely am not a fan of ALL flats!
(Left: Teal plaid from Forever 21, $7.50.  Right: Soda ruffle pointy toe from Ross, $10)
I took a trip to Taiwan back in January and luckily made it out with two pairs of shoes.  One of them is the gorgeous pair of ballet flats on the left.  And Toms…what to say about Toms?  I love them…and sadly could only find one of my shoes but these are definitely some of my favorites.
(Left: Kawai flats from Taiwan, $8.  Right: Striped Toms from thrift store, $3)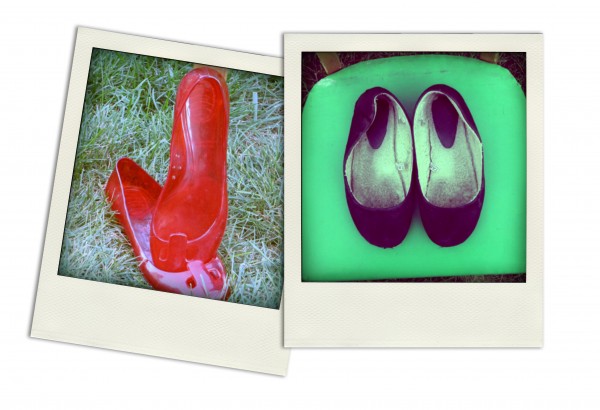 My black flats on the right are some of my most worn shoes, as you can tell by how dirty they are.  They are so comfortable and cute with jeans or skirts(although I don't wear as many as I would like).  I wish I could buy 10 more pairs of these flats so I would never run out.
(Left: Red jellies from thrift store, $1.50.  Right: Mossimo flats from Target, $10)
Boots.
My B.A. nod to Milla Jovovich in Resident Evil and my well worn Moccasins that May* always makes fun of me for…whatever, they are comfortable! :)
(Left: Bamboo buckle boots from Target, $35.  Right: Mossimo moccasins from Target, $15)
I am so excited to get back into the season for boot wearing!  I wore the ones on the right a few days ago and almost died of heat stroke to my poor feet!
(Left: Qupid grey boots from CutesyGirl, $20.  Right: Dollhouse ankle boots from Ross, $15)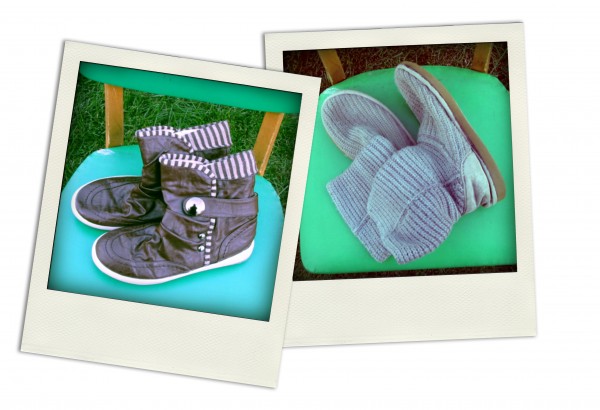 My beloved Taiwan boots which I posted about here and my white(dyed grey) knit boots that I could wear almost everyday in the winter except that my feet get wet and cold and that makes me sad/angry.
(Left: Meiruoxian boots from Taiwan, $12.  Right: No Boundaries knit boots from Walmart, $6)
Heels.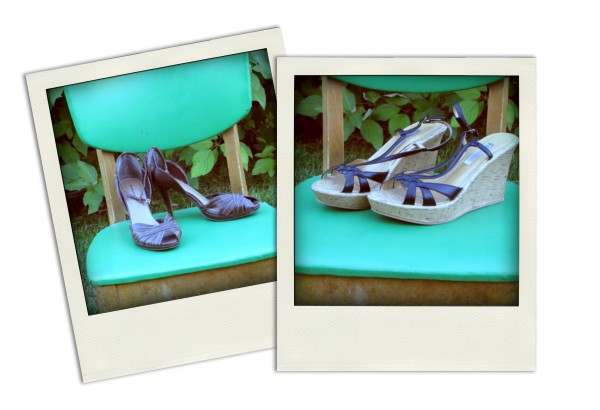 I don't wear alot of brown but I do own one pair of brown heels, just in case.  And the standard everyone-has-to-have-at-least-one-pair wedges.
(Left: Delicious brown heels from thrift store, $2.  Right: Xhilaration wedges from Target, $9)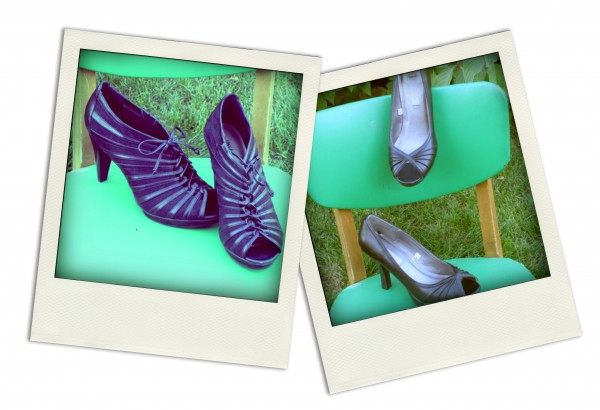 Booties are the best, and lace-ups?  Even better.  Also, the heels on the right are the most comfortable pair I have ever owned, comfortable enough for running in.  If you like that sort of thing.
(Left: Mossimo lace-up booties from Target, $20.  Right: Xhilaration heels from Target, $10)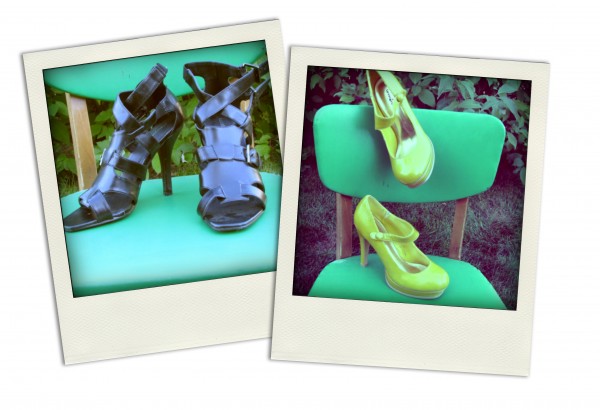 Forever 21 has GREAT heels and I can't resist buying them.  Oh and I love yellow.
(Left: Buckle heels from Forever 21, $10.  Right: Yellow platforms from Forever 21, $12)
My tallest and shortest heels.  Together.  Forever.
(Left: Stinkin tall platforms from Forever 21, $12.  Right: Bernie Mev "Grandma" heels from Daffy's in NYC, $12)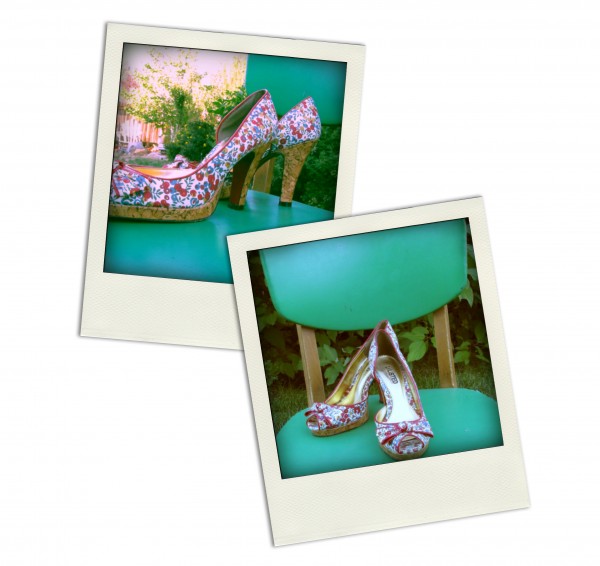 And these are just so darn cute, I had to post two pictures of them!
(Unlisted: A Kenneth Cole Company floral heels from Famous Footwear, $8)
(Forever 21, Ross, Target, Famous Footwear, Maurices, Toms, CutesyGirl, Walmart, Daffy's)

Adding it all up is a different feeling than looking at the prices seperately…but for how many years and how many pairs I've collected…$298 never looked so good!
Have a wonderful weekend and let me know if you find any great shoes – I'm a size 8.5!  May* and I are headed to the Flea Market tomorrow, maybe I'll find another pair destined to be my favorite!