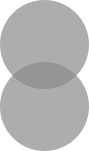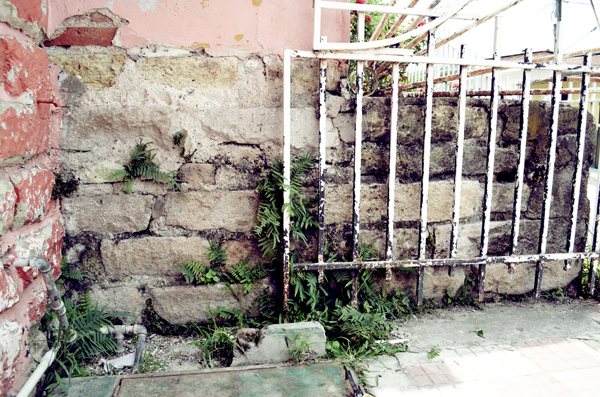 My dad and I spent 5 days in Honduras last week, Tegucigalpa to be exact.   If you're having trouble with the pronunciation of the capital city, it's tay-goo-see-gall-pa.  You're welcome.
As I mentioned, the purpose of this trip was to visit projects where an organization called Compassion International works with local churches to "Release children from poverty in Jesus' name".  Compassion does this all over the world through child sponsorship programs – and they are totally legit.  I have been sponsoring a girl in Kenya for the past 7 years so it was truly amazing to get a firsthand look at what Compassion does.
Below are some photos from our trip of this gorgeous country.  It is so green and beautiful.  At the same time, Honduras is one of the poorest countries in the Americas.  It was a privilege for me to be invited on this trip and it makes me want to be involved with Compassion even more.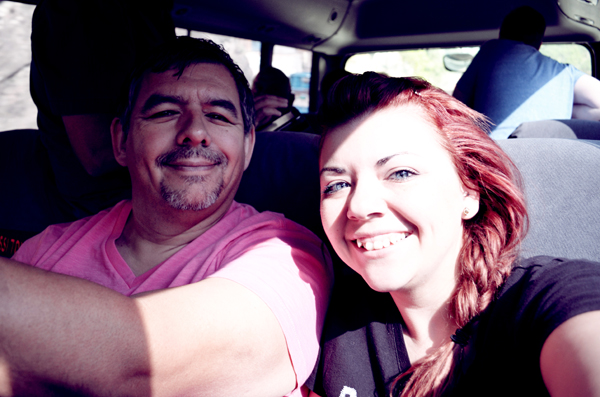 My dad and I hanging out on the bus on our way to visit our first project.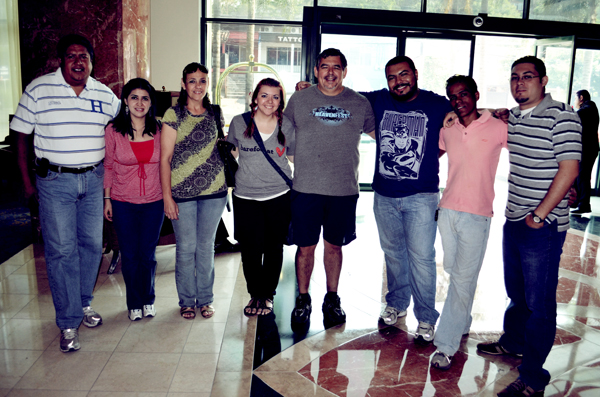 Our amazing trip hosts and translators – sadly, I think of everyone there with us from the States, I knew the most Spanish…which is hilarious, because my Spanish is very poor.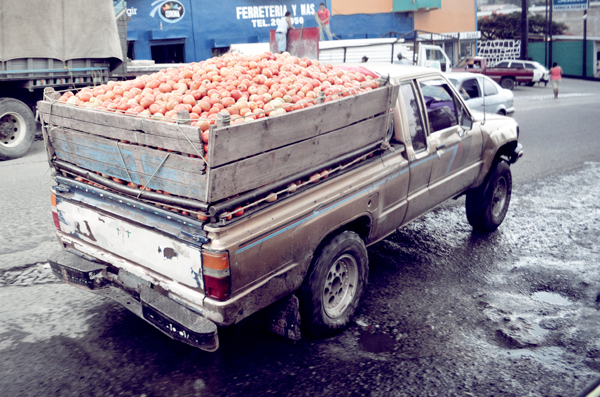 Tomatoes!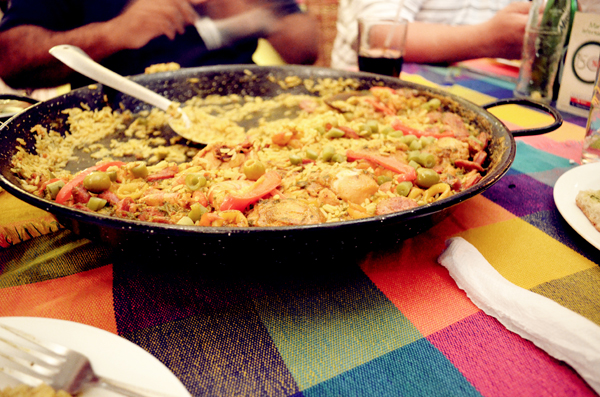 The most delicious paella.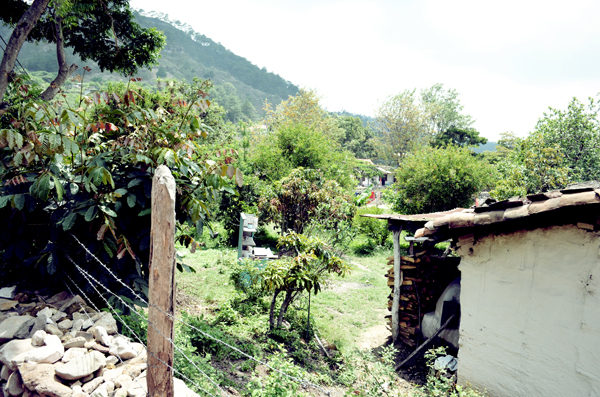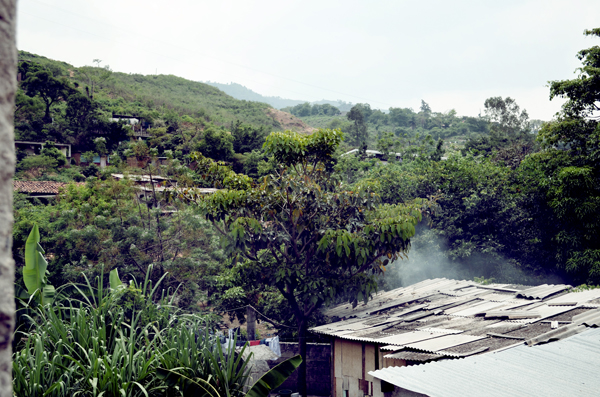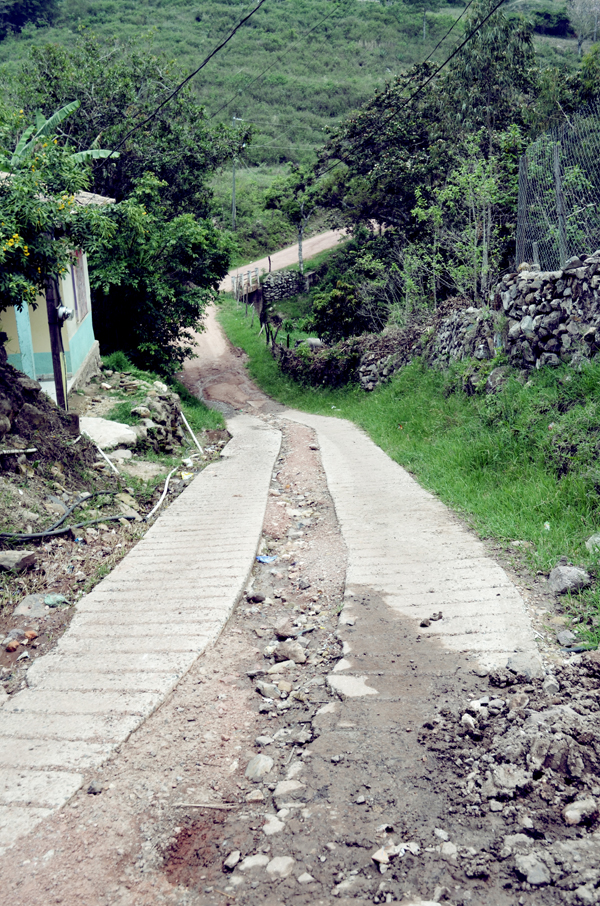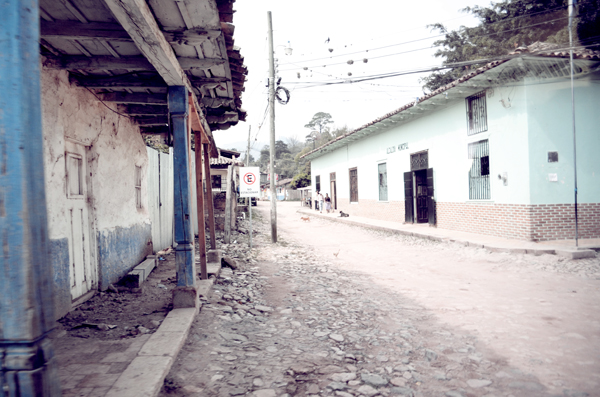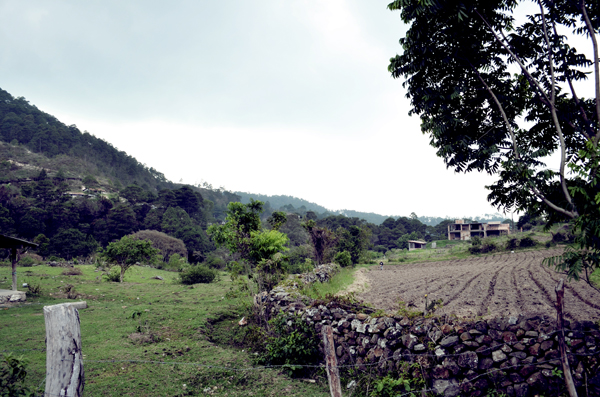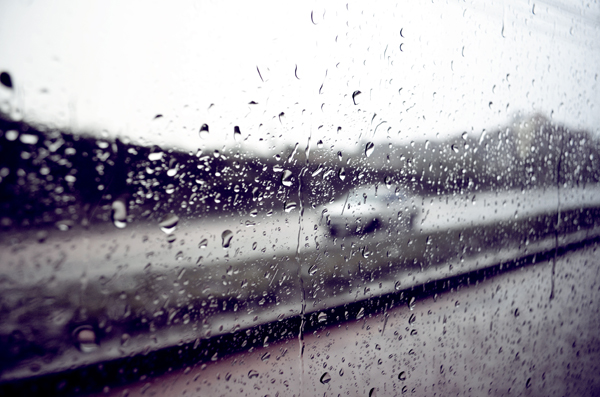 It's always fun to get the flash downpours with absolutely no warning.  One second you're standing outside in the sun, and the next you're completely soaked and running for cover…so awesome.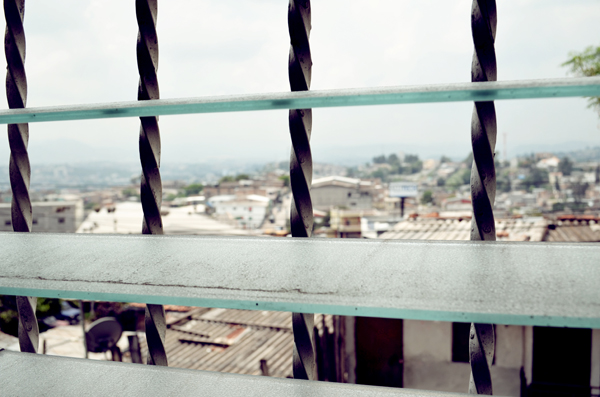 This was my second trip to Honduras – and I love this country.  We were able to see so much and I would encourage you, even if you've heard of Compassion already, to visit their website – you won't be disappointed.
Friday I will share photos of some of the most beautiful children.  Children who are being affected by this global outpouring of people who realize that we have so much to offer them, even with just a small monthly sponsorship.