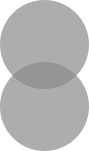 One of my *BIG* goals before Thanksgiving is to get my craft/make/create/unique space cleaned out, organized, and prettied.  I say this is a "big" project because my space is currently one corner of my living room, and I probably have enough fabric, buttons, thread, paint, paper, ect… to fill an entire basement.  What's a girl to do?
A complete overhaul and clean out is a must, because most of the time I can't find what I need under the piles, and it's well into Christmas-gift-making-time!  I realize that all of my projects would go so much smoother and quicker if everything was organized, and sorted, but more importantly, it would be soooooo wonderful to have a PRETTY space to work in.  I definitely need my surroundings to be visually stimulating, and right now they are….not.  I will post some before and after photos of my space when I get it finished, but today I will show you my inspiration spaces!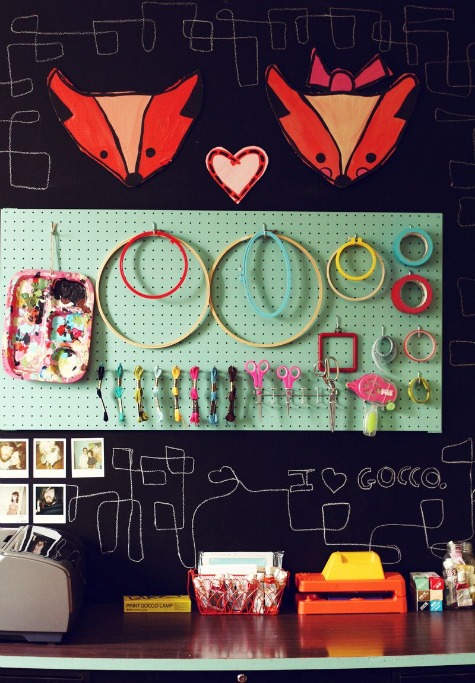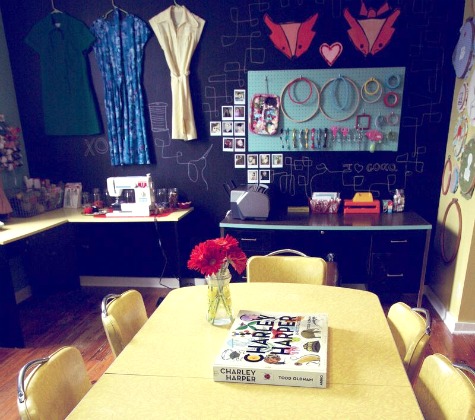 Elsie's cute vintage studio.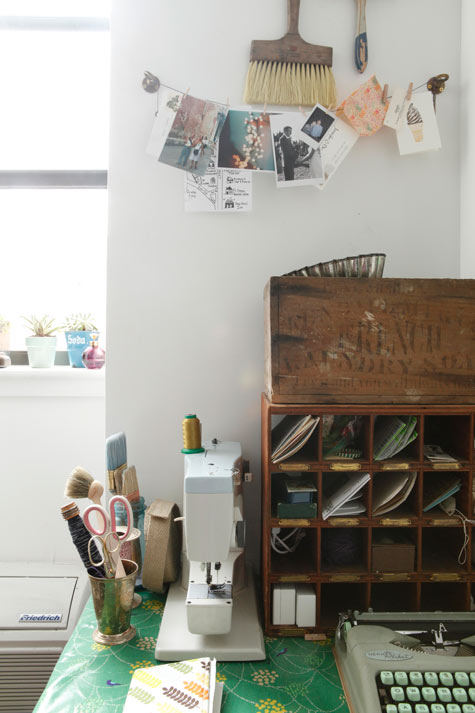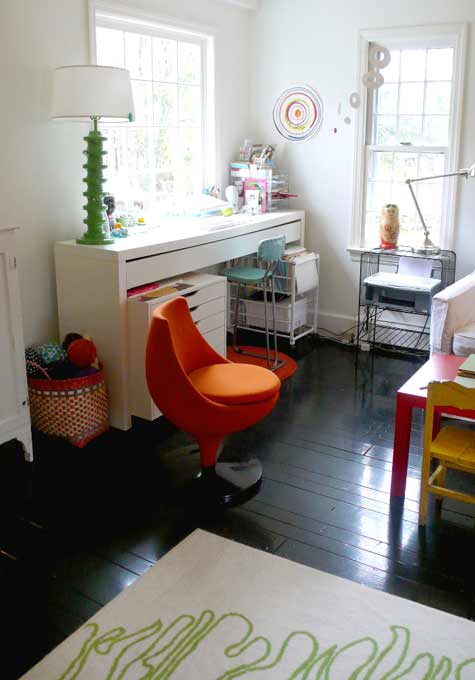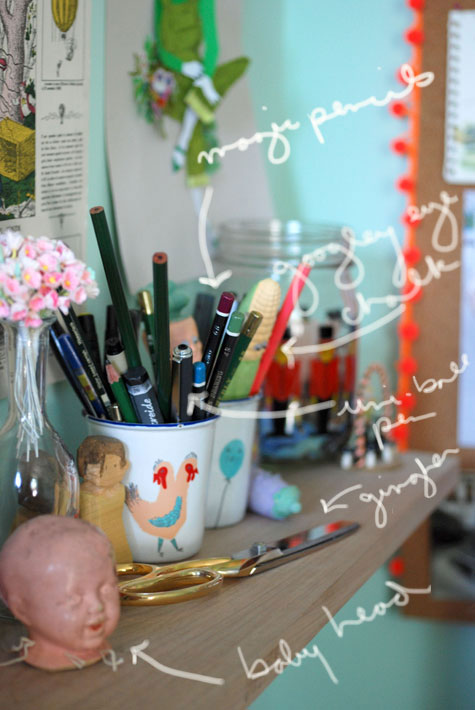 Love this detail shot – especially the random baby head – soooo cool!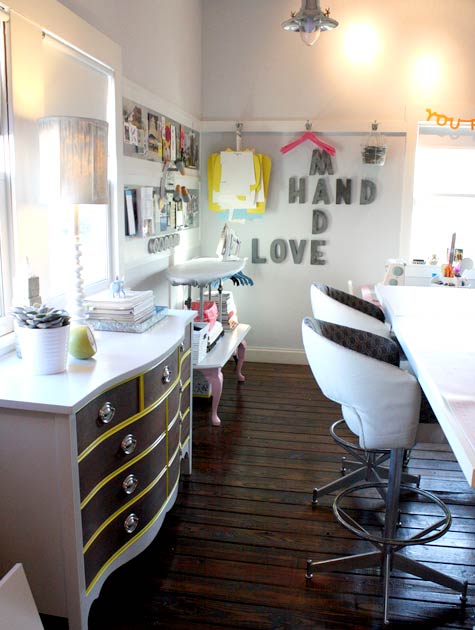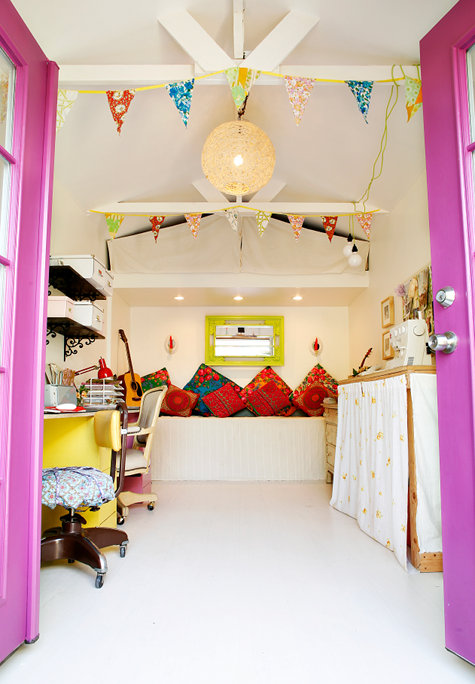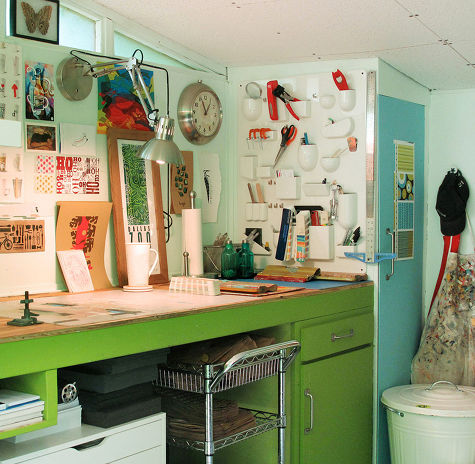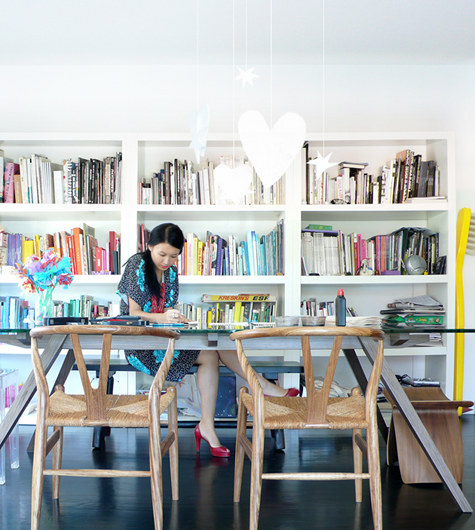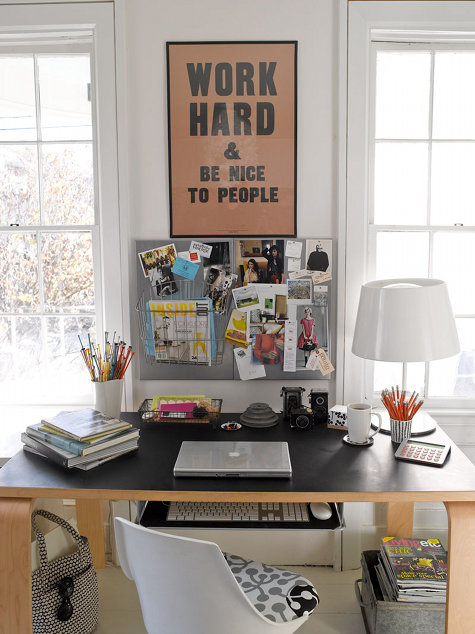 "Work Hard & Be Nice To People" Good advice.
Photos #1 & #2 from A Beautiful Mess, all other photos via  Design Sponge.
Here's my question to you:  Where do you create/make?  Do you need your space to have inspirational "stuff" all over, or do you like it sparse, sleek and blank?  And, if you have photos posted of your space, pleeeease share a link here in the comments – I would love love love to see, and I need more inspiration:)