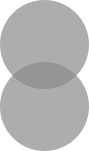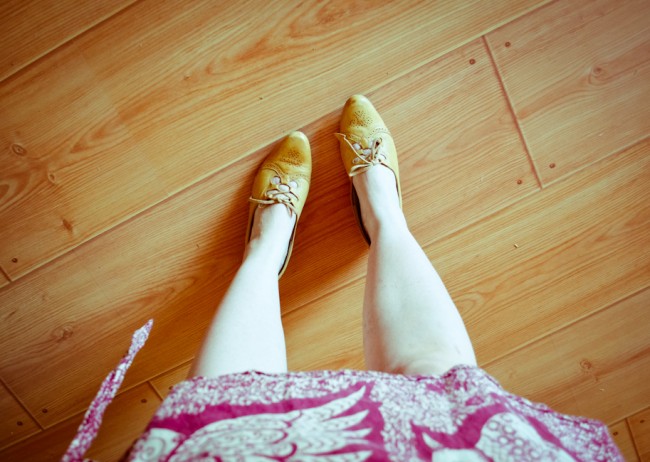 Stormie gave me this CUTE pair of vintage shoes this weekend (thanks Storm!), and they were perfect for one of my January Instagrams, so I wanted to snap a few photos of myself in them.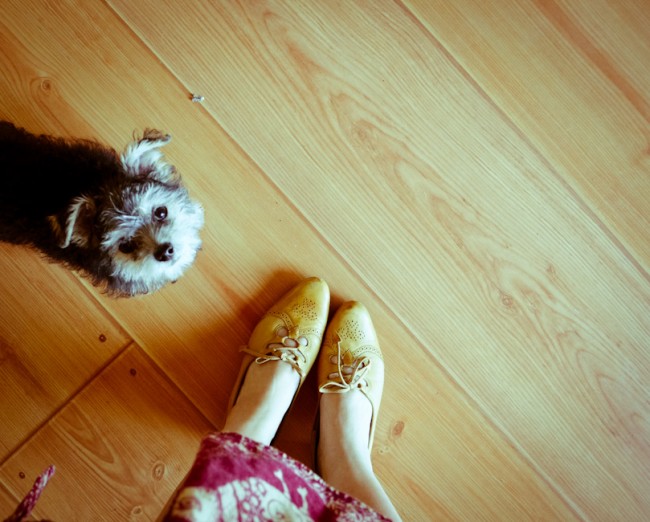 I started clicking, and then I got a visitor…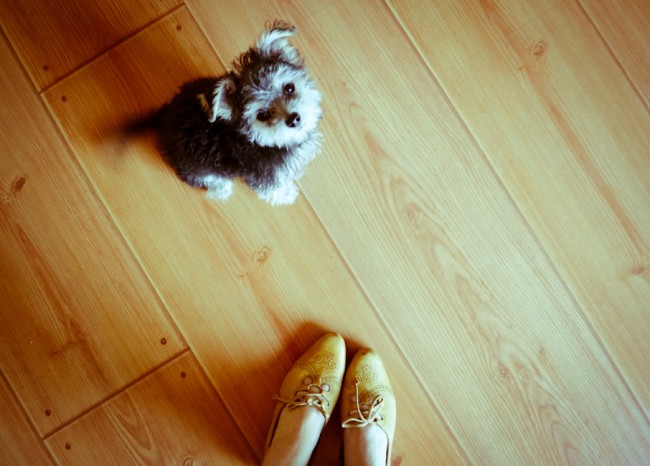 Me:  Hmmmm.  Still there.  Maybe if I turn and take the photos over here….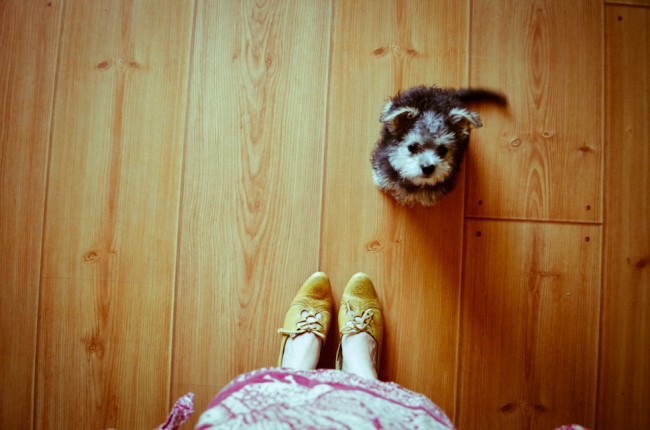 Shoot, didn't work.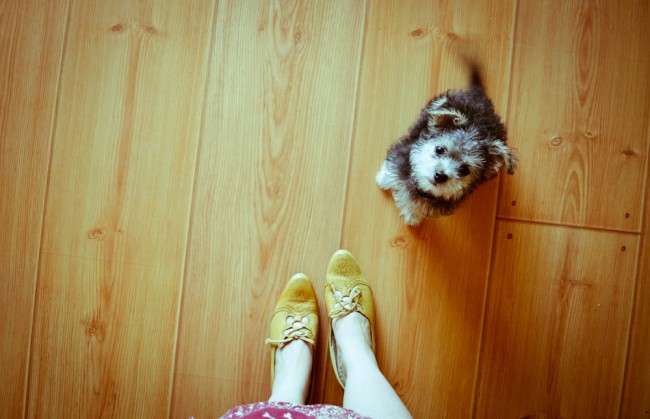 Uhhhh, hi.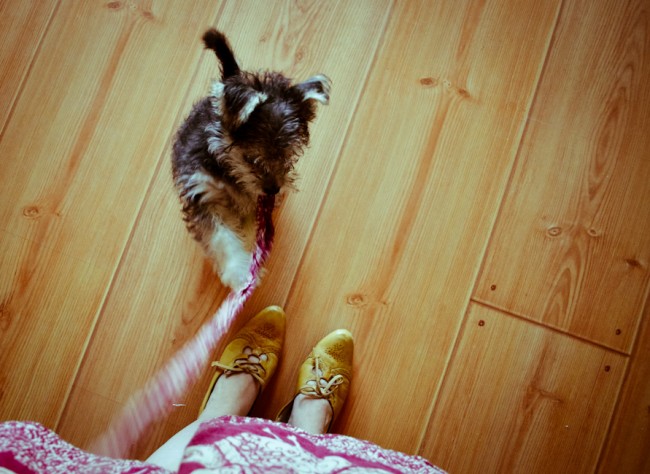 Oh look, she found a toy…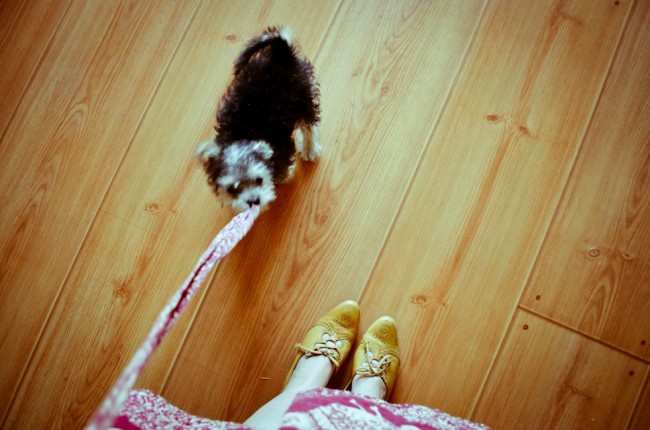 …and now she's untying my wrap skirt.
Gotta go.
P.S.  Should've named her Shadow.