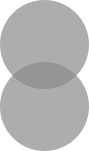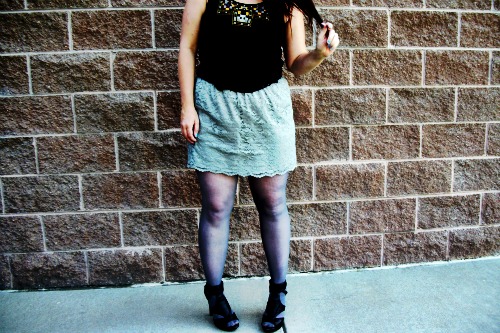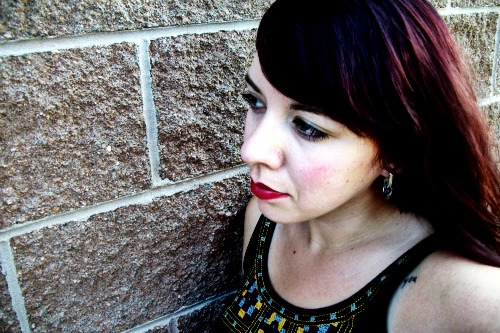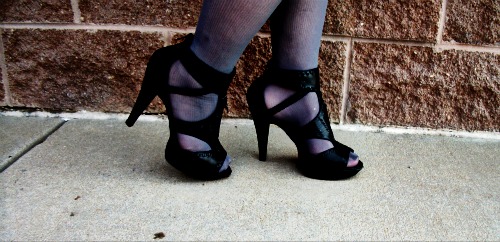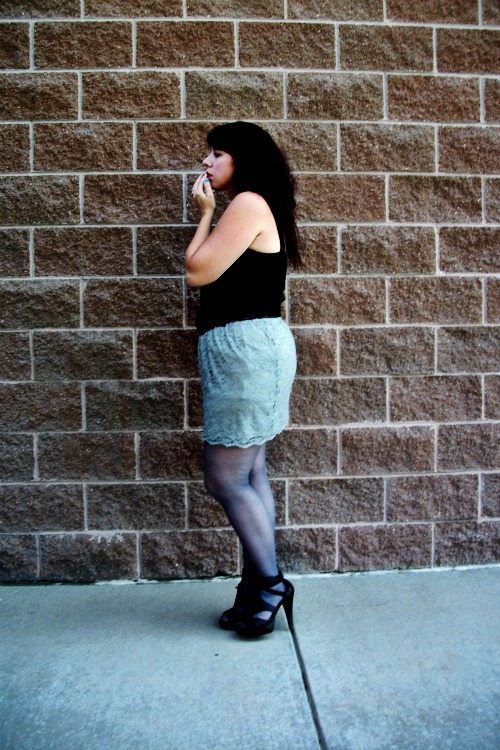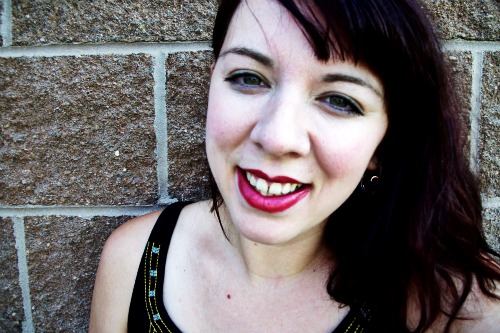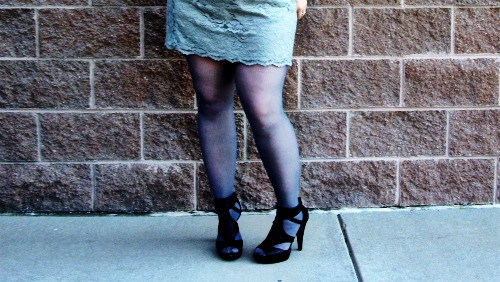 My son Gavin helped me take these photos (soooo cute!).  Thanks Gav!
Lace skirt – Target
Grey tights – I can't remember:)
Silver earrings – garage sale (5 cents!)
Romper – Forever 21
Heels – Chinese Laundry
Macrame belt – thrifted
To be honest, I almost didn't post these photos.  The skirt is pretty short, and I don't particularly like the way my legs look in it.  But, I am a HUGE advocate for wearing what you like right now (just as you are).  I could definitely tell myself that I will only wear fashionable clothes "someday" when I'm happier with my body, but there's a good chance that "someday" will never come.  I know that days and weeks will quickly turn into years, so I will wear my favorite clothes right now and (hopefully) be happy that I didn't wait for another day.
That's it for today.  I'm glad that this busy weekend is winding down – I think I might fall asleep at 9:00 tonight…
Love,
Stephanie May*