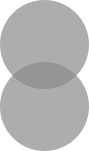 I am especially happy to post these outfit photos because my computer tried to be evil and deleted them yesterday.  I almost cried.  Fortunately, Tristan is amazing with all things technological and he did his magic and got them back for me.  Handy AND cute I tell ya:)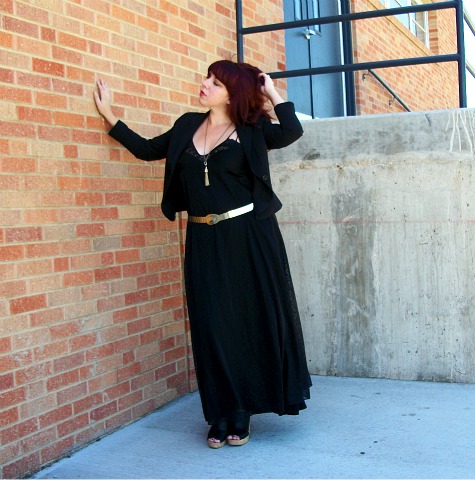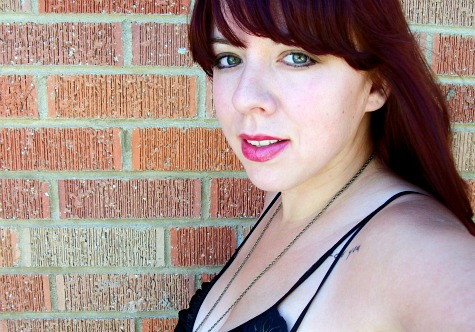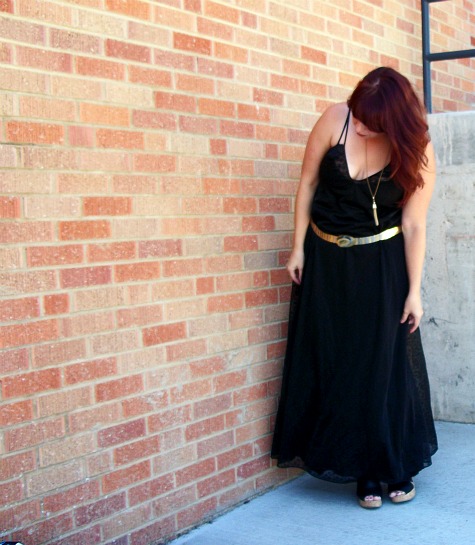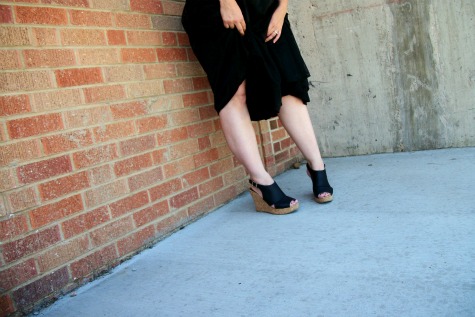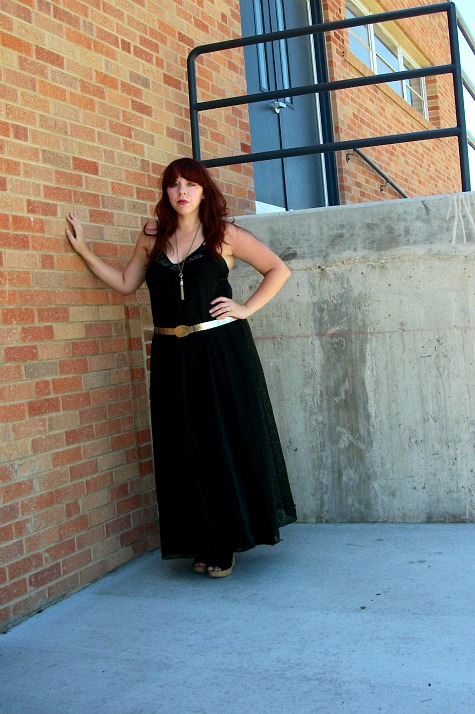 Specifics:
Lace maxi dress (nightgown) – thrifted
Black leather wedges – borrowed from Stormie Dae
Metallic gold belt – thrifted
Black jersey maxi dress (under lace) – thrifted
Black blazer – thrifted
Gold tassel necklace – garage sale
I love color in fashion, but sometimes I just love the simplicity of black.  I think I was inspired by Stevie Nicks a little bit in this outfit – I wish I could be that fearless with clothing.  I also just realized after typing up the details, that this whole outfit only cost me a little over $10 to put together….and also that I shop a lot at thrift stores.  I guess I'm more like poor man's Stevie:)
I didn't get to go thrifting this weekend because of our demolition zone of a house, and I missed it!  I've been watching American Pickers this week and I have the major urge to dig through piles of dusty objects and find something swoon-worthy.  I'm pretty sure I could do that for a living.  Maybe Stormie and I should do our own thrifting TV show….would you watch it?
Love,
Stephanie May*