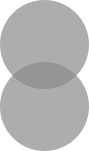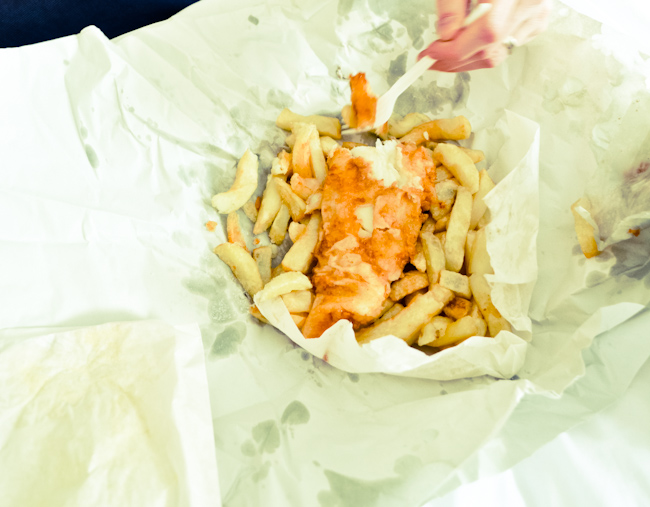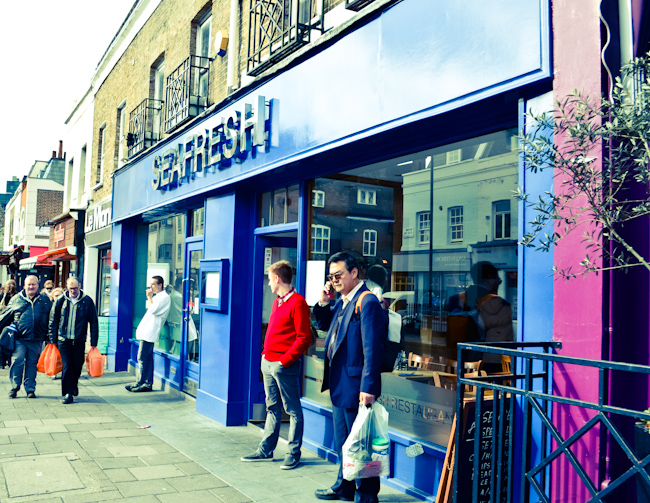 Tristan and I had some really amazing food while we were in London.  We decided that we had to try fish and chips because it's the quintessential English meal (and how can you visit London without at least trying it?).  Luckily, there was a great shop just a couple blocks from our flat.  SeaFresh wrapped up our fish (haddock) and chips (french fries) with TONS of salt in large pieces of thin white paper.  I am NOT a seafood person, so I "let" Tristan have all of the fish and I ate most of the chips – greasy, salty, sinful and delicious!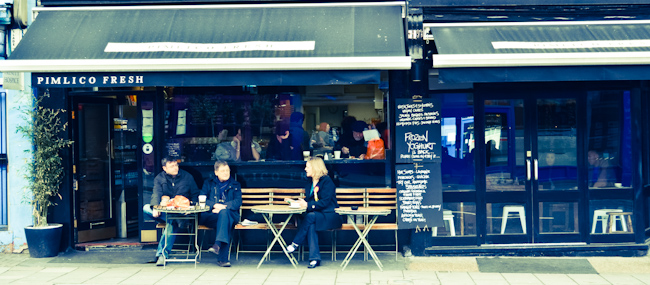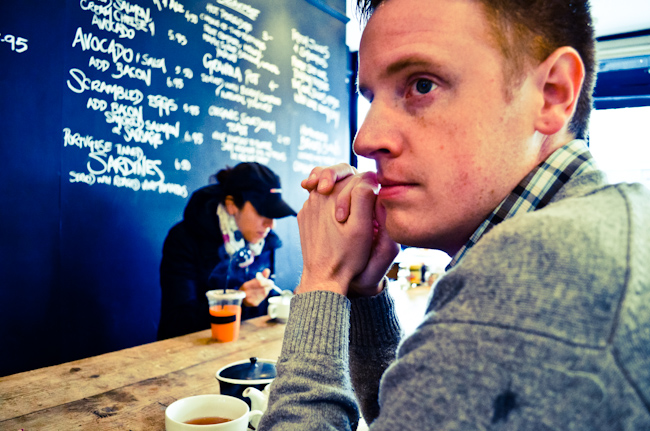 Just across the street from SeaFresh is Pimlico Fresh (catching a theme here?).  I had read great reviews on this restaurant, and we tried it for breakfast our second day there.  OH. MY. HEAVENS.  It was incredibly good!  I had scrambled eggs on toast, and Tristan had the savory french toast (with cheese inside) and bacon.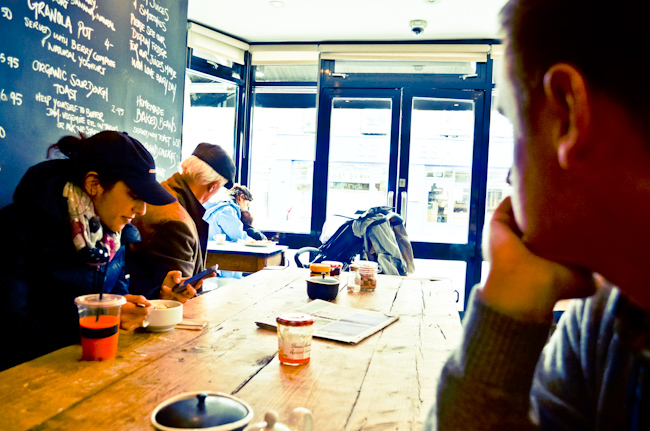 The food was handmade, natural and locally produced.  The feel of the restaurant is very cool – it has long wooden farm tables so everyone sits together.  Everyone passes the handmade marmalade and jams, salt, pepper, and sugar back and forth.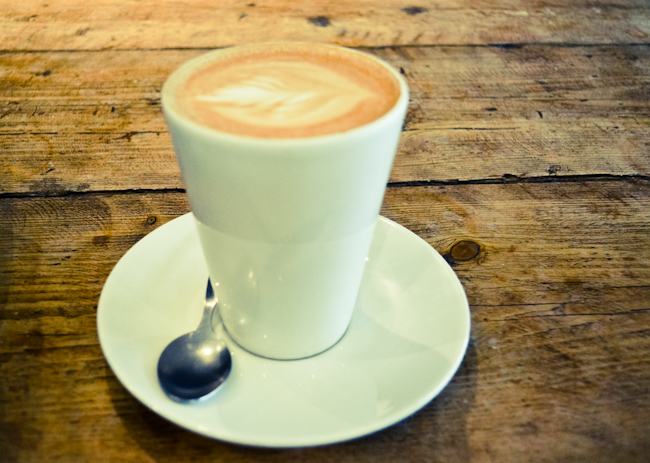 We ended up eating at Pimlico Fresh twice – it was that good.  They also served Monmouth Coffee (which I talked about in this post), so I got to have it 3 times while we were there – hooray!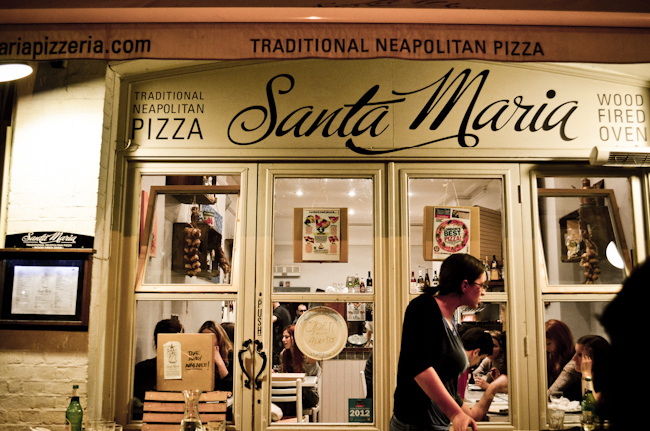 On one of our last nights there, we ventured out into Greater London (Ealing to be exact) to Santa Maria Pizza.  It was only a 10 mile distance from our flat, but between walking and taking the underground, it took almost 50 minutes to get there.  When we arrived, the tiny restaurant was overflowing with people and already had a long line in front of us.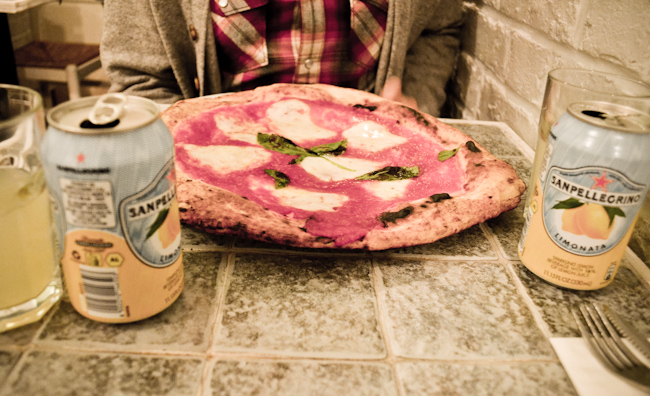 After a 45 minute wait, we were seated in a narrow brick room in the back.  Santa Maria serves traditional Neapolitan wood-fired pizza, and again, we had done our research beforehand, and knew that it would be a great meal.  The pizzas were HUGE and there was barely enough room on the table for 2 of them.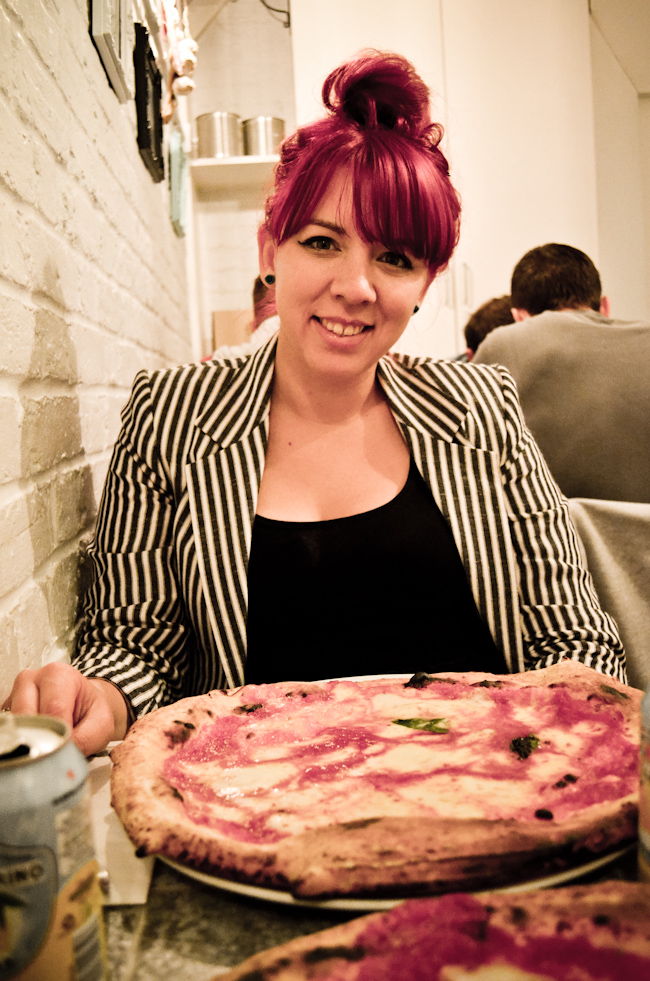 I'm not ashamed to say that I ate the entire thing.  And it was good.  Very good.  The crust itself was to die for.  It was also fun for us to get out of central London for the night, and experience a slightly slower, quieter neighborhood.  I would love to go back.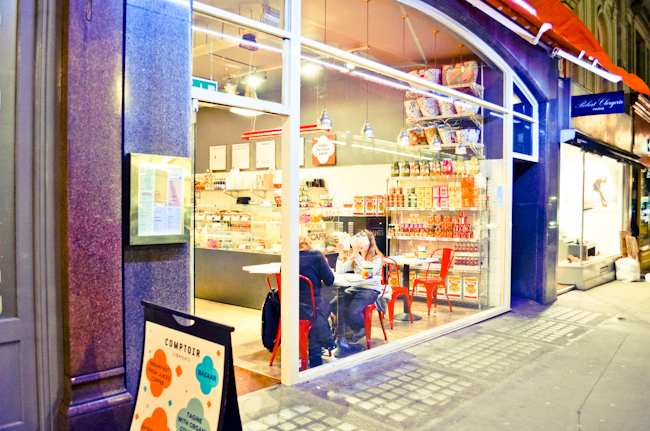 Another restaurant that we tried was Comptoir Libanais.  Tristan and I love Lebanese food quite a bit, and we have been to a few different restaurants, but never one quite like this.  The bright colors and quirky style reminded me more of a candy shop than a Lebanese restaurant.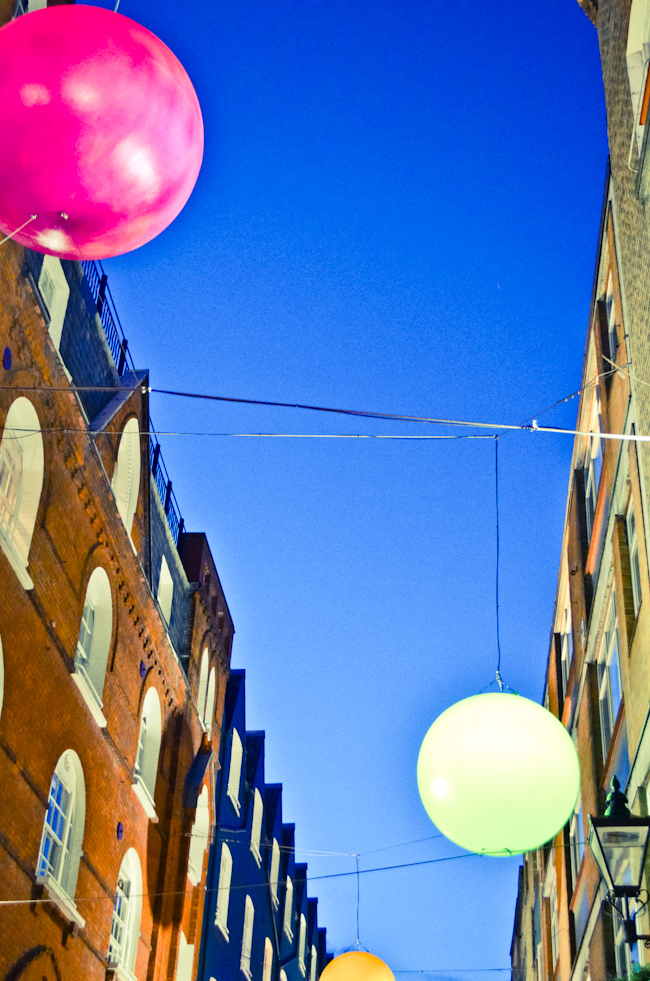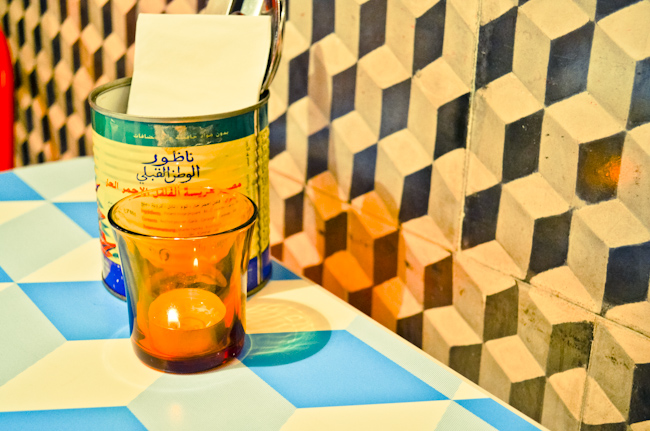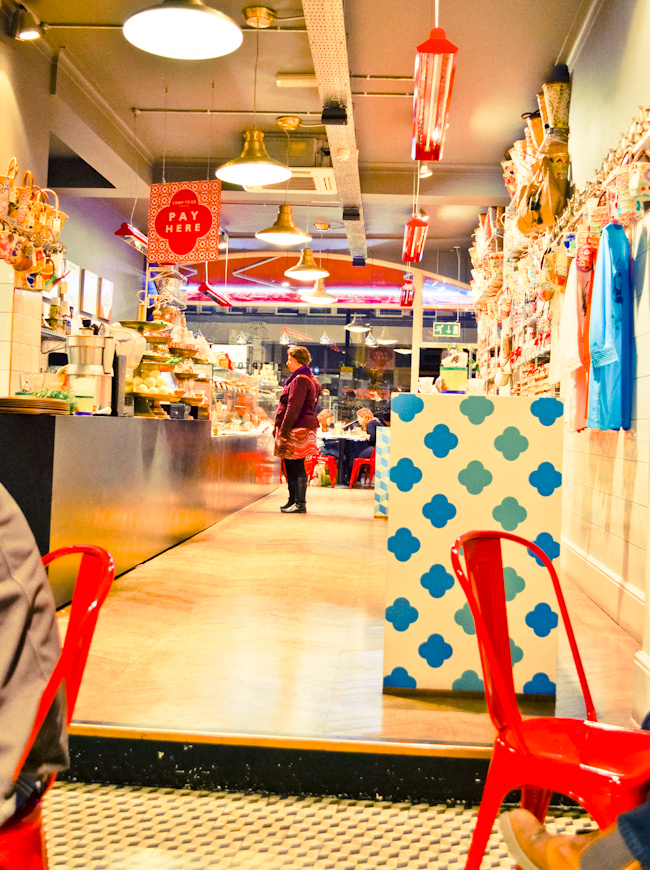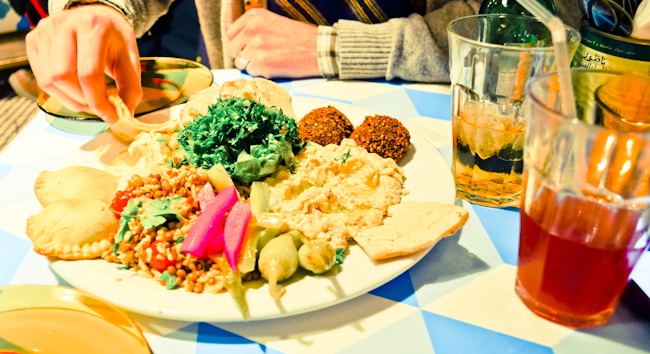 We shared the Mezze Platter – a sampler of peppers, hummus, falafel, baba ganoush, ect… and it was perfect!
Looking through all of these photos is making me extremely hungry!  Which of these meals sounds the best to you?
*Congrats to our latest PetSmart giveaway winner!  Mami2jcn said "I have a miniature poodle.  Thanks for the chance!"