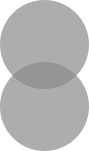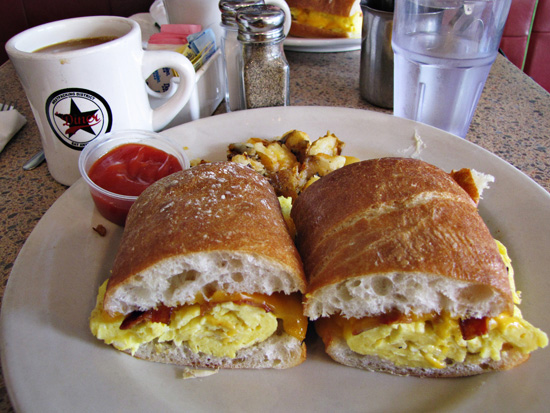 We are planners…well, May is a planner and I try my hardest to be one too.  We also love food – seriously, who doesn't?  So when we started planning our trip to New York, there were a few restaurants we already had in mind that we wanted to try.  May did more research and we planned out our meals as best as we could.
Only two of the four places we went when we were just hungry and hadn't planned where to go turned out to be delicious food.  It was only luck that our first morning – after just stepping off the plane – we stumbled across The Diner where we had a very pleasant and satisfying breakfast.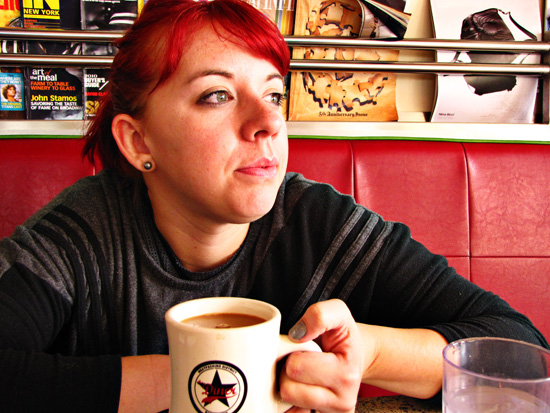 Another of our unplanned meals was late one night when we stopped at Pasita on the way back to our hotel.  It was a pleasant surprise when we discovered it was a Venezuelan restaurant and was especially exciting for me as I have been to Venezuela 3 times and have developed quite a fondness for the country.
We were so excited that for our day in Brooklyn, we were able to go to Grimaldi's for the best pizza I have ever tasted.  We only had to wait for about 15 minutes before we were ushered into the small restaurant full of long tables – at which point we were seated right next to complete strangers to enjoy our meal.  For some it may seem uncomfortable to sit that close, but it's all part of the experience and everyone is enjoying themselves and involved in their own conversations, just like you are.  I can't even describe how absolutely amazing their pizza is and if we had had a refridgerator at our hotel, I would have bought 5 pizzas to go…seriously.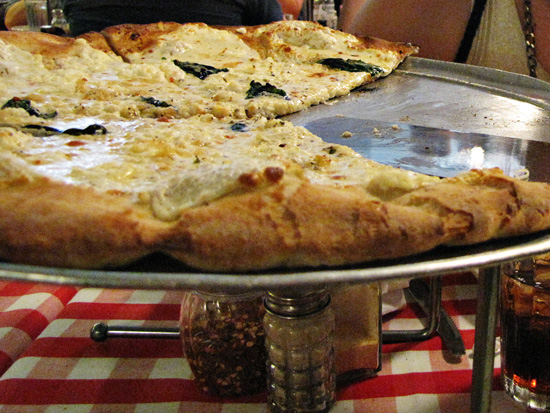 Our nod to one of our favorite New York movies – You've Got Mail – was to stop off at Gray's Papaya for 2 hot dogs and a papaya drink(only $4.95) before heading to Central Park.  Hot dogs…yummmmmmmm.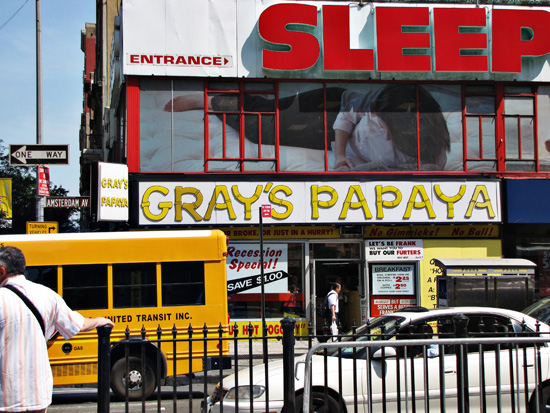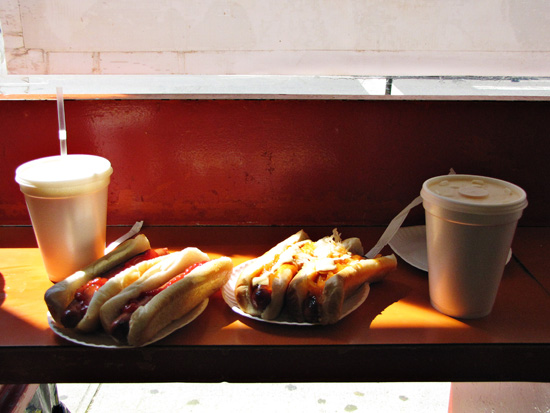 Moustache Pitza was well worth the search since the address online was for a different restaurant and we wandered for a few minutes before spotting it down the street.  My first experience with babaganoush was surprisingly great once I got past the fact that it looks like pale guacamole but tastes nothing like it.  And why have I not thought to make pizza with pita bread more often?!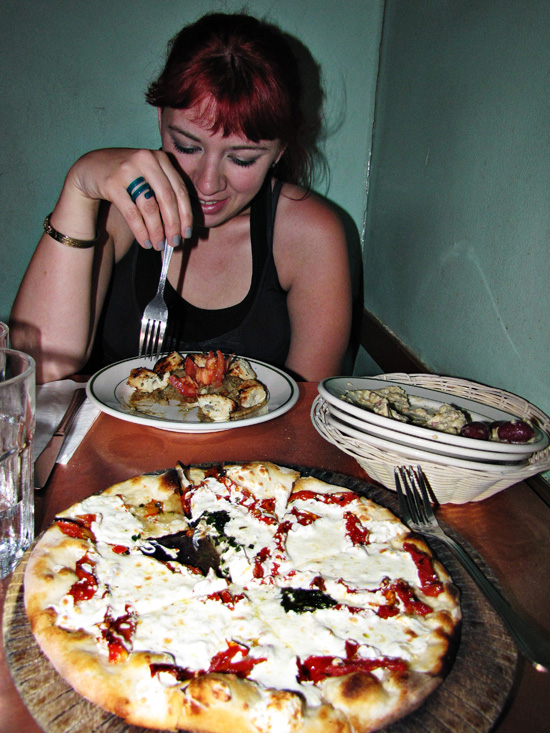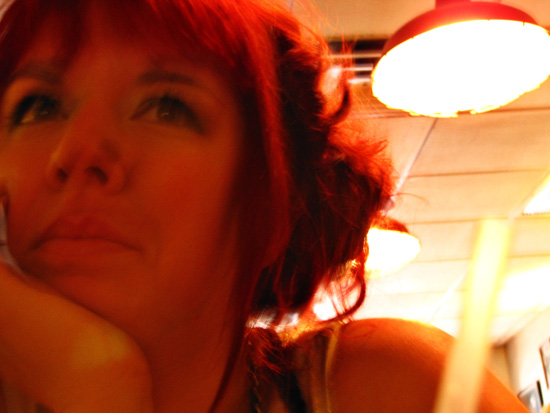 This photo has nothing to do with food – other than the fact that I took it at Grimaldi's – and I like it.
I am so glad that we researched and planned where to eat since we were only in New York for 4 days.  The food we ate is enough to make me want to go back.  Really though, everything we experienced makes me want to go back and we thoroughly enjoyed and loved our first ever "MayDae trip".
Even now…at 7am…I want some Grimaldi's pizza.  How about you?
(All photos taken by MayDae)