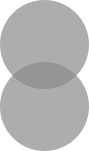 Have you ever been able to think back on a childhood dream or wish and pinpoint the exact time frame or moment that it became such?
I have been thinking about that lately with one specific childhood dream of mine.  To own a German Shepherd.  I have honestly wanted one for as far back as I can remember, and since I just got one on Friday, I have been trying to figure out the origin of that wish.  I contemplated it being the first time I ever watched the show Cops, and it was a K-9 episode or when I was in 6th grade and my school was right next to a training center for the K-9 unit and we used to watch the attack dogs training outside the fence.  I knew, however, that it was at an even earlier age than that when I started to fall in love with German Shepherds.
And then it hit me: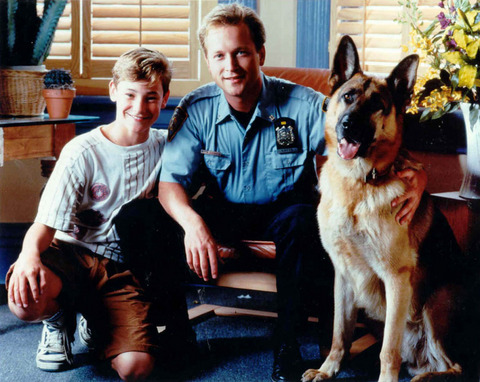 Rin Tin Tin: K-9 Cop was a show that ran for 5 seasons before I reached the age of 7 and I LOVED it.  That is where I can first pinpoint wanting a German Shepherd.  And 18 years later, here we are: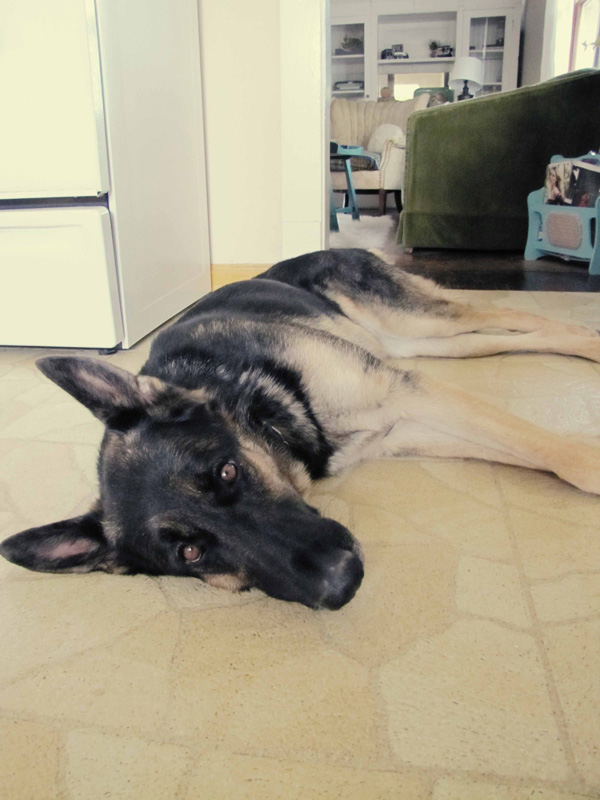 Saber is 6 years old, 70 pounds, and all sweetness.  A friend of my sister's needed to find a home for her because she was not adjusting well to life on a farm and I was more than happy to open my home to her.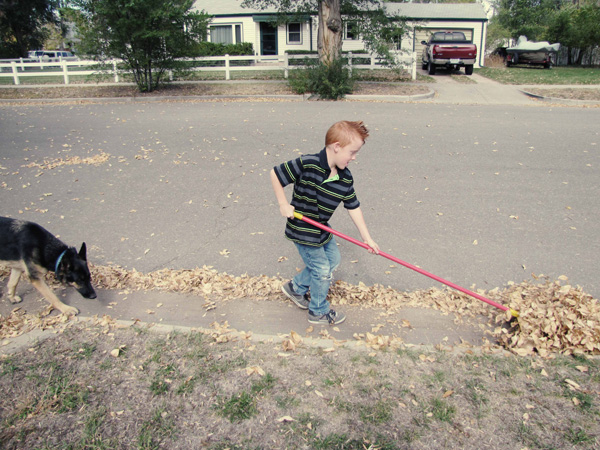 She has been doing great with getting used to her new surroundings and playing around the yard – even helping with raking the leaves.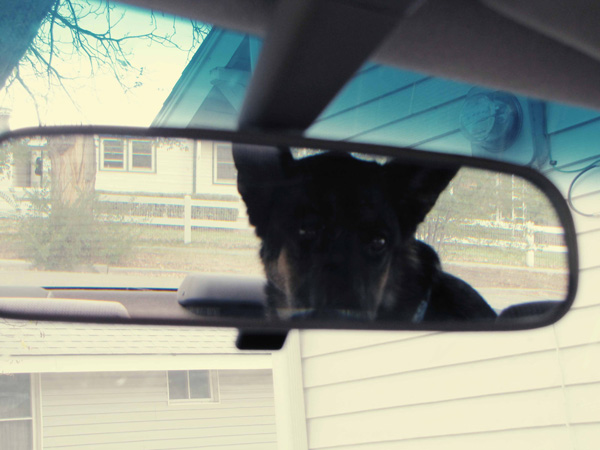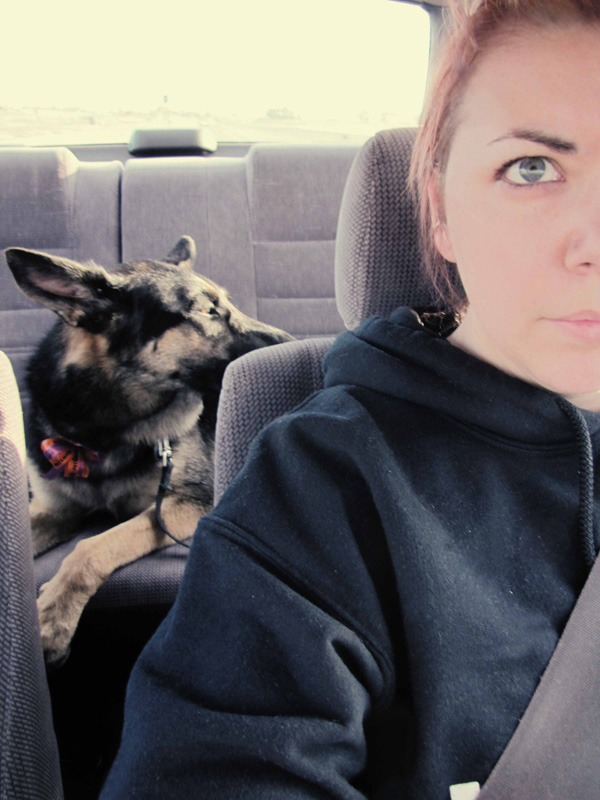 We took a little ride yesterday for Saber to be professionally groomed – which will not happen frequently but I thought it would be fun since I needed to update her tags anyway.  She loves riding in the car.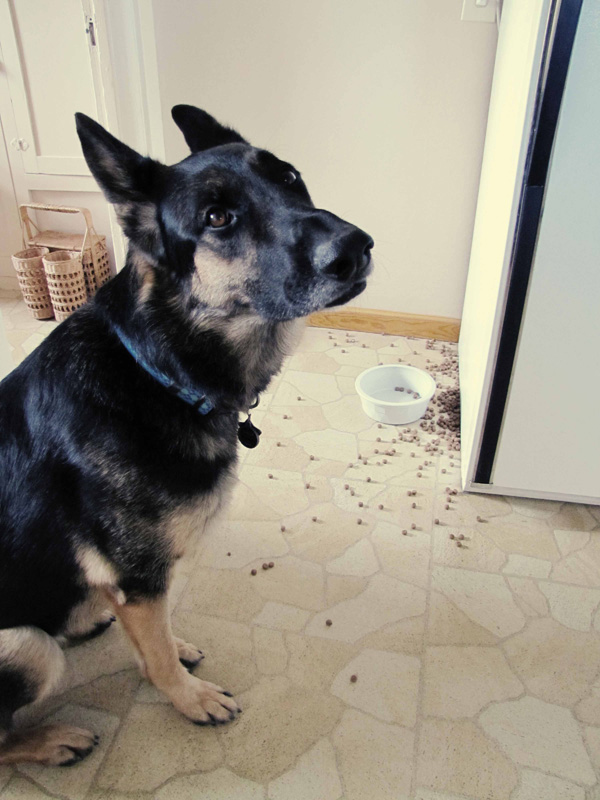 She looks remorseful but don't let her fool you, that wasn't the only time she tipped her bowl – I'm pretty sure she thinks it's hilarious.
Saber is a fantastic dog and I couldn't be more happy with her – yay for childhood dreams coming true!