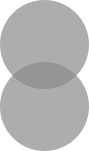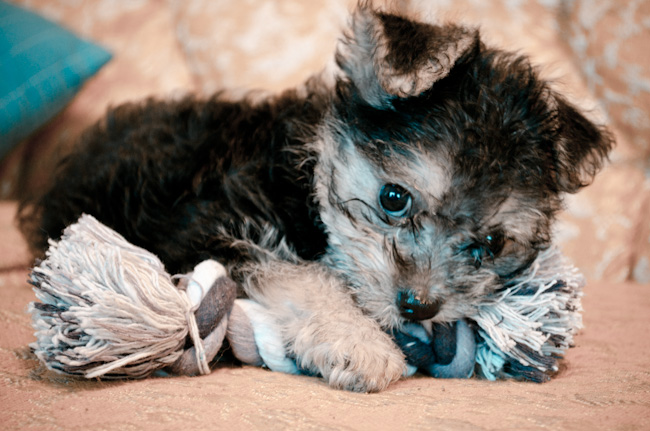 Christmas 2011 was an amazing day for our family.  While Stormie and the rest of our fam were opening gifts at our parent's home on Christmas morning, we were opening gifts at our house….just the 5 of us – or I should say 6.  Tristan surprised me and our 3 kiddos with a PUPPY!  We had NO idea that we were getting one, and I was so excited!  We named her Tuppy (the puppy) and she came to us quite unexpectedly.  She is very young – only 5 weeks.  Yes, I realize that that is much too young to leave the litter, but it was not our choice as she was already separated from her mother, and in need of some newborn care.  We are SO excited to be able to adopt her – thanks to our friend Michelle for setting it up!  Tuppy is the sweetest little thing (only 2 and a half pounds!), and so cuddly:)  You will be sure to see many more photos of her soon!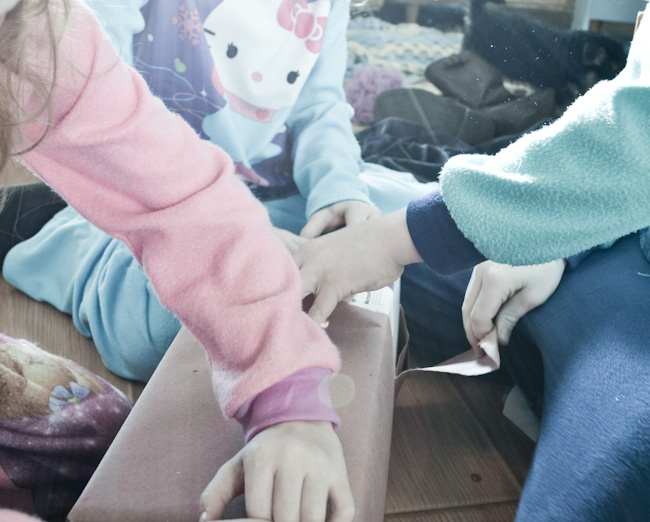 The kids woke up early, hardly ate any breakfast, and had such a great time opening gifts and playing with Tuppy and their new toys.  Pretty much a great Christmas morning for them.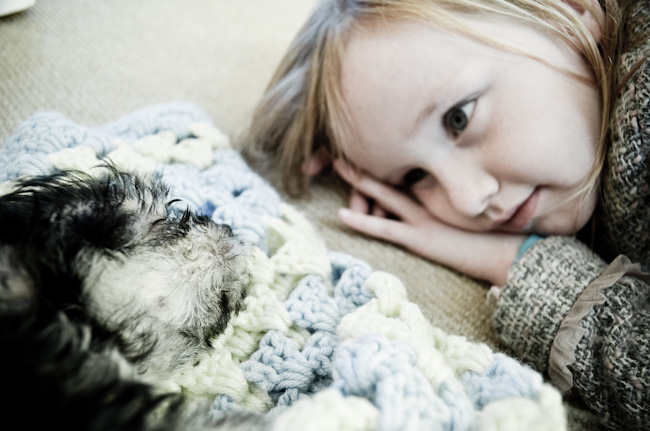 Guini (age 6) and Tuppy – so sweet!  This is our kids' first dog, so they were ecstatic when they found out that we were keeping her!  Lots of smiles:)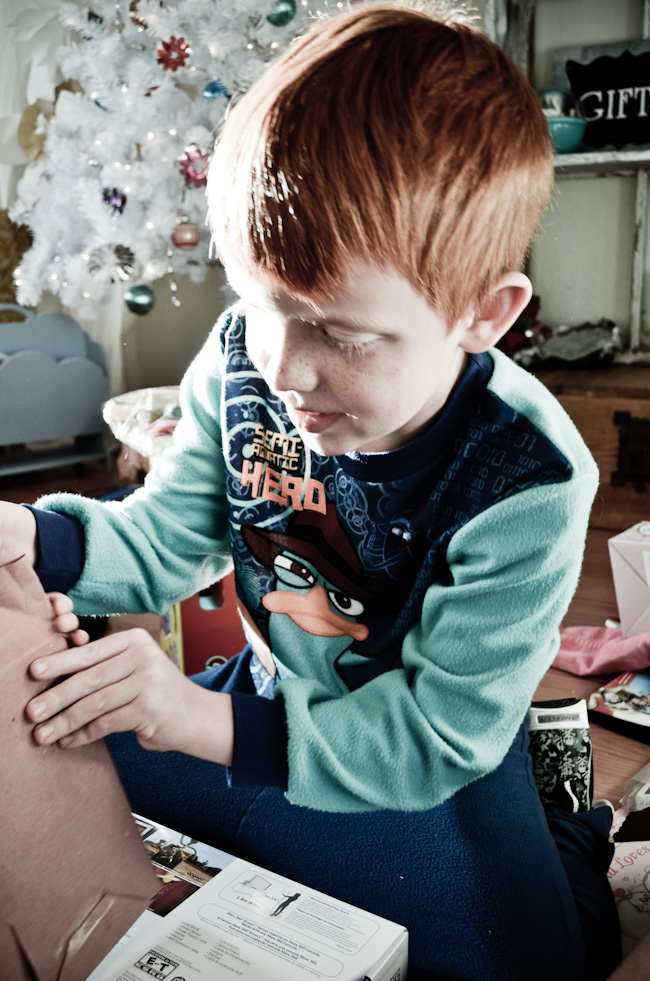 Gavin (age 8) – he loves Phineas and Ferb.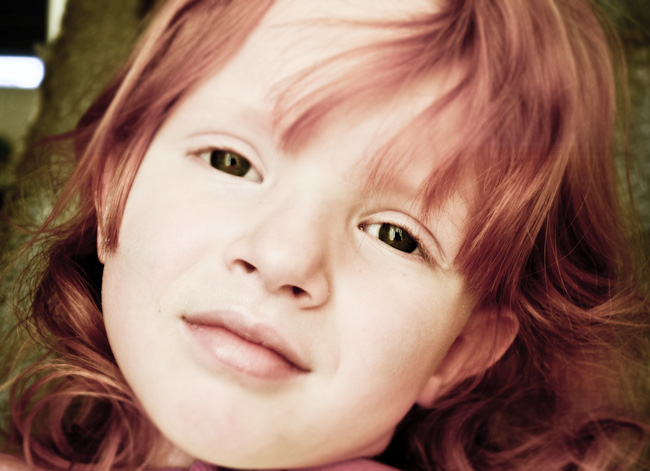 Gemma (age 4) – I'm so lucky that she loves to pose for photos!
Speaking of photos, Tristan (who is an amazing gift-giver and sometimes spoils me) bought me a Nikon DSLR camera for Christmas.  Yup.  I'm SO excited!!  I used the new camera to take the above photos, and although I'm still learning to use it – I already LOVE it:)
How was your Christmas?