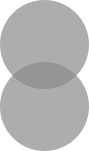 What a difference a year makes.  We are coming up on the 1-year anniversary of when we started our first Whole 30 and I've been thinking and reflecting on the changes that we've made and kept up.  In a lot of ways, it feels like we've always been eating this way – it's hard to remember a time when the Whole 30 and paleo weren't such a big part of our daily lives.  But, there WAS a time, and it wasn't that long ago….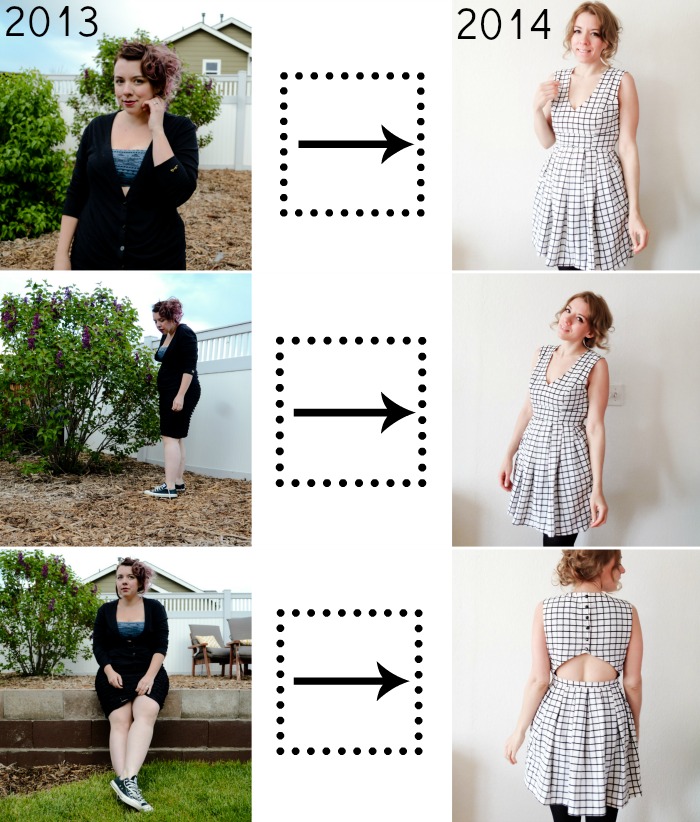 A little updated before and after of me.  The photos on the left are from May 2013 on my 31st birthday – about 2 weeks before we started our first Whole 30.  Back then, I had NO idea that I would begin a major weight-loss journey and completely change my eating, gain control over my health, and finally (FINALLY) begin treating myself the way that I deserve.  Never in my wildest dreams would I have imagined that over the next year I would lose sixty-one pounds.
You see, I used to believe that my body "was just the way it was".  That it wouldn't really change for the better and that with age, it would probably get worse, and that that was normal, and I just needed to love my body the way it was.    The truth is, before switching to paleo, I didn't love  my body at all – I didn't even like it.  I wanted to change – to eat better, to exercise, to lose weight, but I just could never get started or keep it up.  I told myself that it was too hard and that I'd never be able to get to where I wanted to be.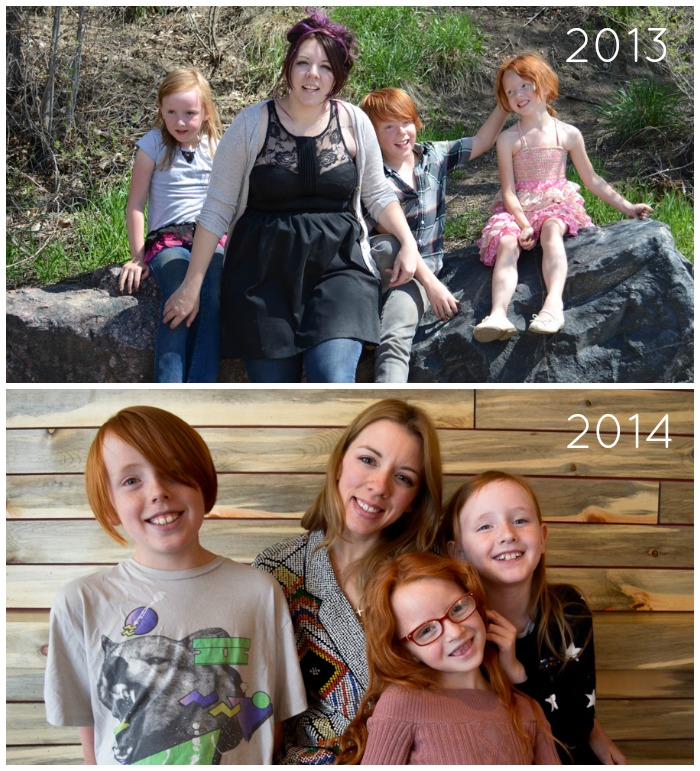 This past year has been the most empowering year of my life.  I have completely proven to myself that I CAN get to where I want to be, even when it seems like it can't be done.  I can accomplish something that I once thought was "impossible" and I can even go way above and beyond my goals.  A year ago I was hoping to lose 20-25 pounds (and I didn't believe that I actually could), and I blew that number out of the water.  I had no idea that I had that in me!  I've stuck with it every single day – even when it was hard and I hated it, and all of the changes big and small added up and you can see the difference.  I've finally made the connection with exercise as well, and I'm really starting to love it.  Doing the 30-day Shred was such an accomplishment for me, and I've found myself wanting to try more and more.  I feel so so so good you guys!  For the first time in my adult life, I understand what taking care of myself really means, and I just can't get enough of this feeling.
And guess what?  We are planning to start our THIRD Whole 30 soon!  We will be doing it from June 4th-July 3rd in honor of our very first one last year – aren't we sentimental? ;)  I'm so excited to start our second year of Whole 30s, paleo, working out, and continuing our health journey.  It's going to be so fun right? :)