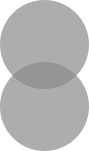 I LOVE and adore Christmas, but often it can seem that Thanksgiving decor gets rolled over by Christmas decor.  I went shopping yesterday and saw lots of shiny bulbs, trees, and lights hanging in the stores, but not a single thing for good ol' T-day.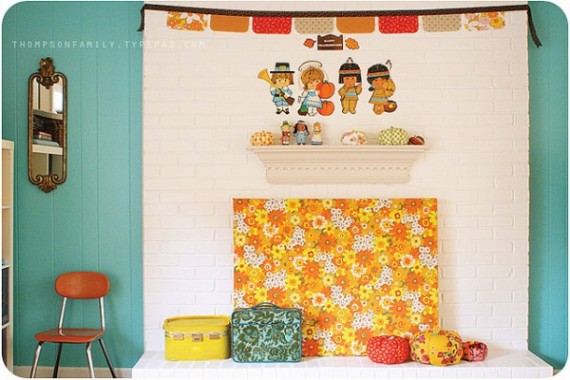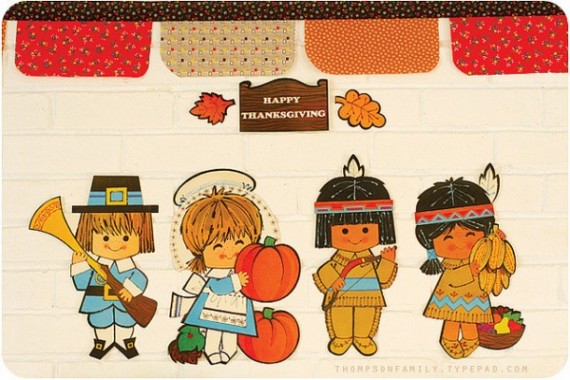 The vintage decor above are from Danielle Thompson's blog (and her gorgeous house I might add).  She is so inspiring when it comes to decorating your home for Holidays.  I love the colors that she chooses because they are not always the "traditional" colors that you would normally see.
I wanted to find more vintage Thanksgiving decor ideas, so of course, I headed over to Etsy: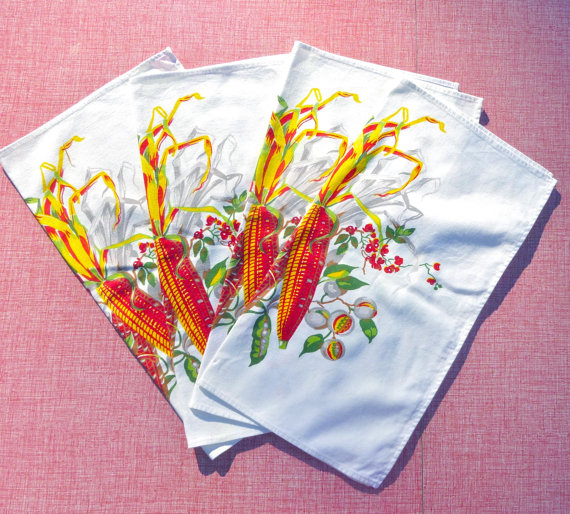 Love the bright colors of these napkins ($28.00)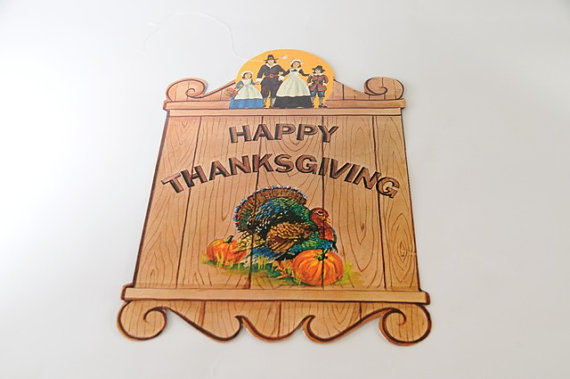 Sweetest Thanksgiving sign ($9.00)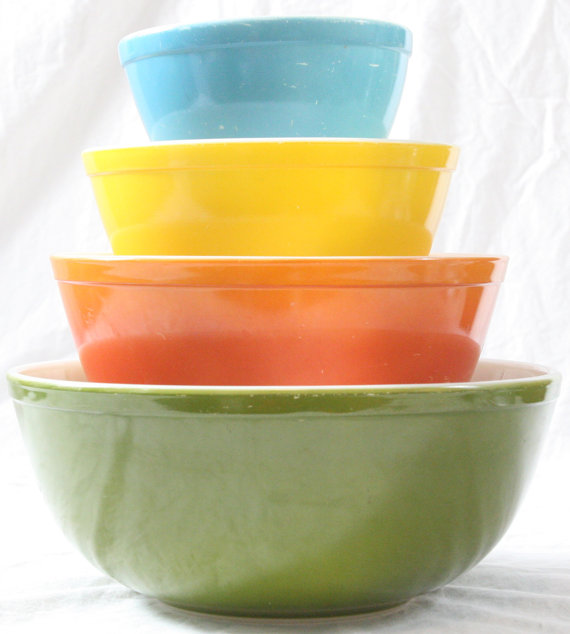 You can never go wrong with brightly colored vintage Pyrex for your Holiday table ($45.00)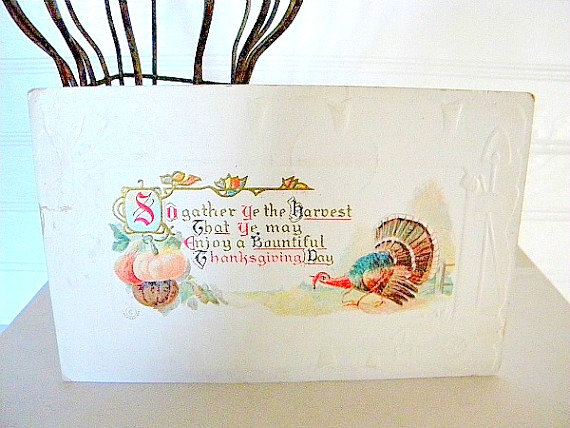 When was the last time you sent someone a card for Thanksgiving?  Vintage Thanksgiving post card ($5.00)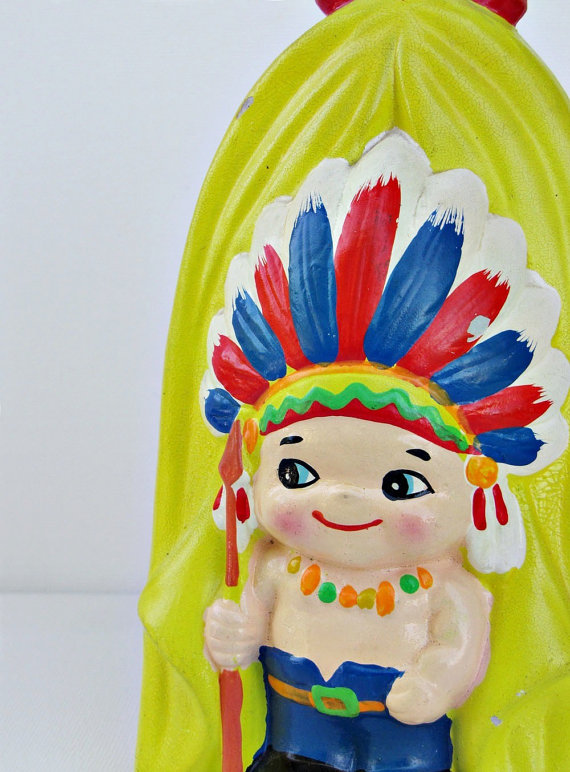 And of course, I couldn't leave out this cute indian piggy bank from our shop ($14.50)
So, will you be decorating your house for Thanksgiving this year?  Only 16 days left!