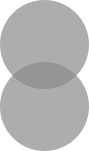 Ohhhhh my goodness.  I'm finally getting my Christmas decorations posted.  I just finished decorating last week (I.  Know.), and I figured, better late than never.  Like so many people have said this year, I've tried to keep my decorations ultra simple and only use things that I really love.  When I was first married, I used to feel like I had to get out every single decoration that I owned.  Not anymore.  Simple, special, favorites.  Only.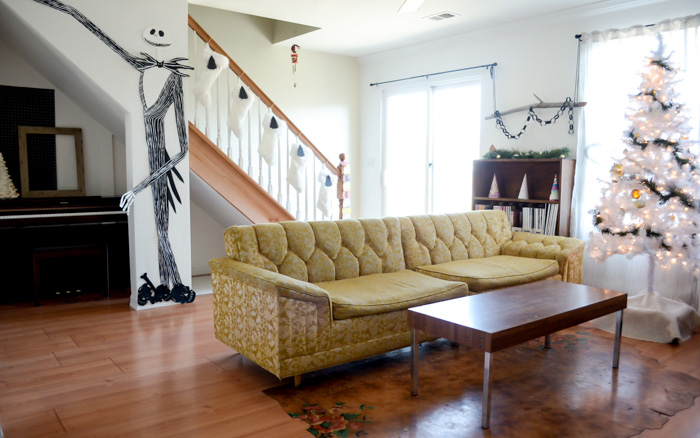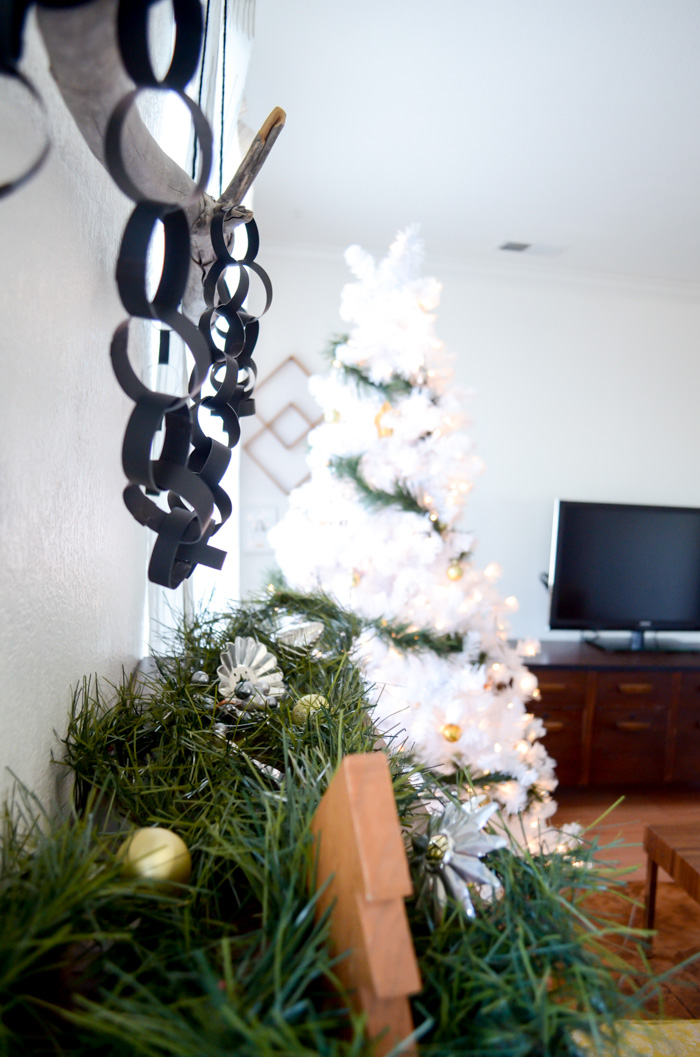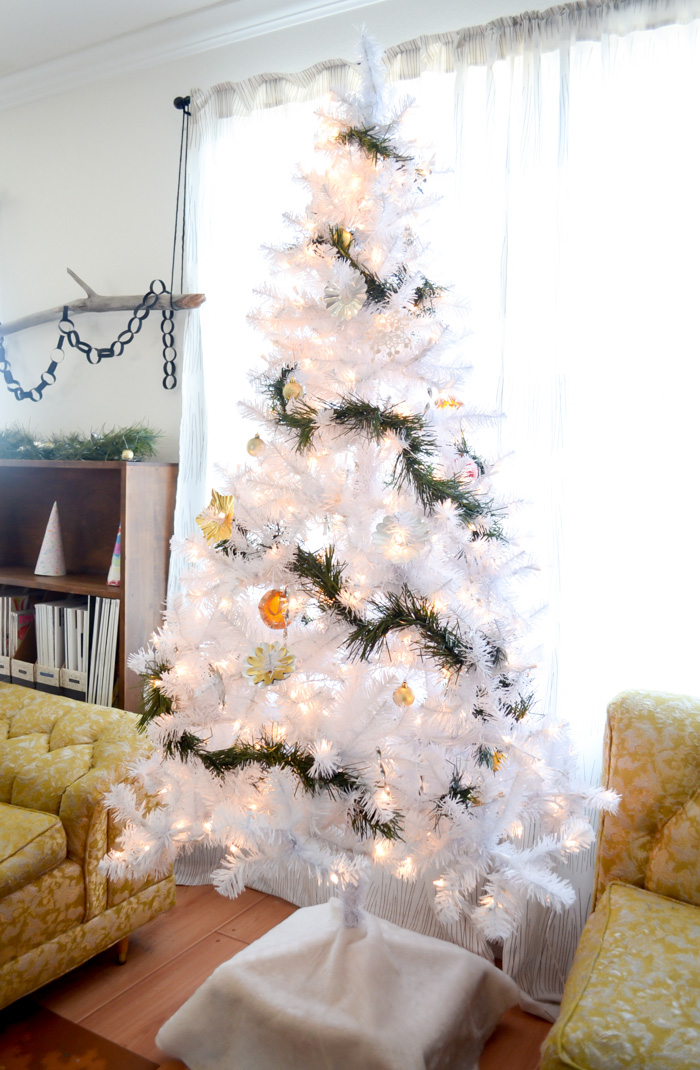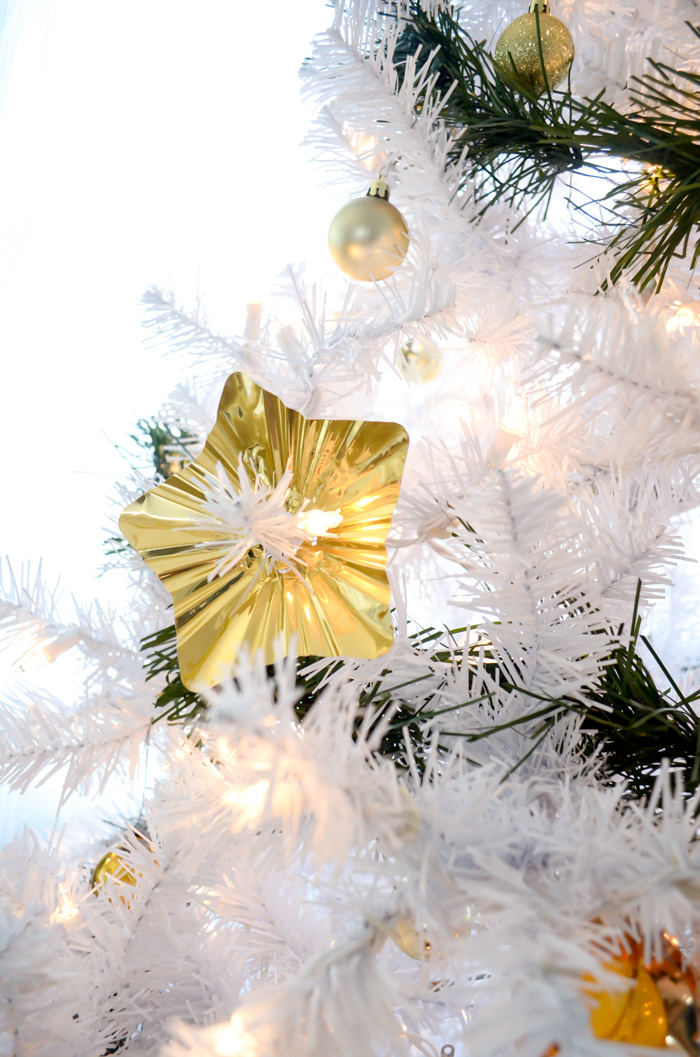 My tree is pretty similar to the one I did last year.  Gold, silver, a couple splashes of red, and dark green garland.  I LOVE the look of the green garland on the white tree.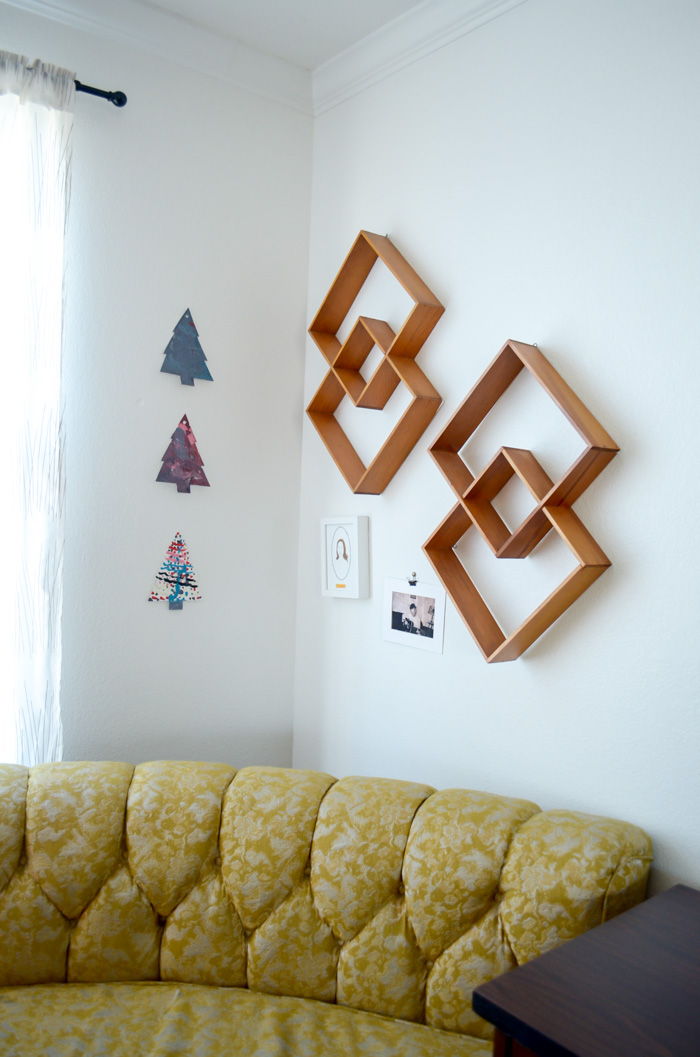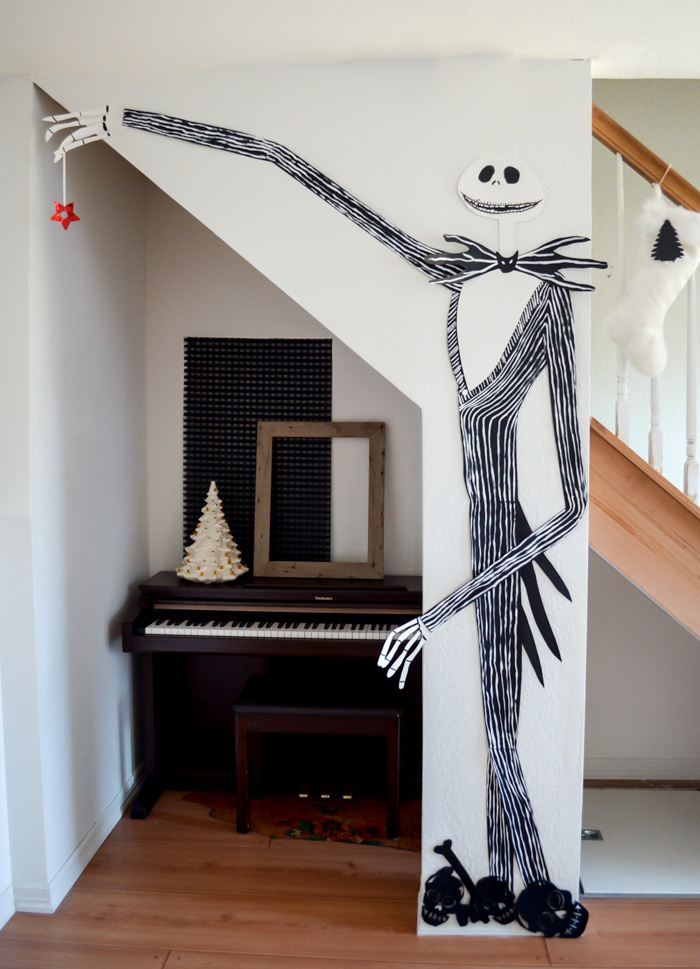 This was my FAVORITE decoration this year – eeeep!  This is a 7.5 ft Jack Skellington from the movie, "Nightmare Before Christmas".  I started making him around Thanksgiving, and I didn't think that I would actually have time to finish him, but I ended up catching a cold and spent 3 days straight on the couch watching Christmas movies and cutting and painting.  He only cost me about $2.50 in supplies and took WAY too long to create, but I LOVE LOVE LOVE him.  Like, a lot.  He is made out of black and white poster board and black and white paint.  He comes a part in pieces, so I will definitely store him and try to reuse him in future years.  The kiddos and I have decided that we need to make a new character every year.  It will be a lot of work, but I can't wait!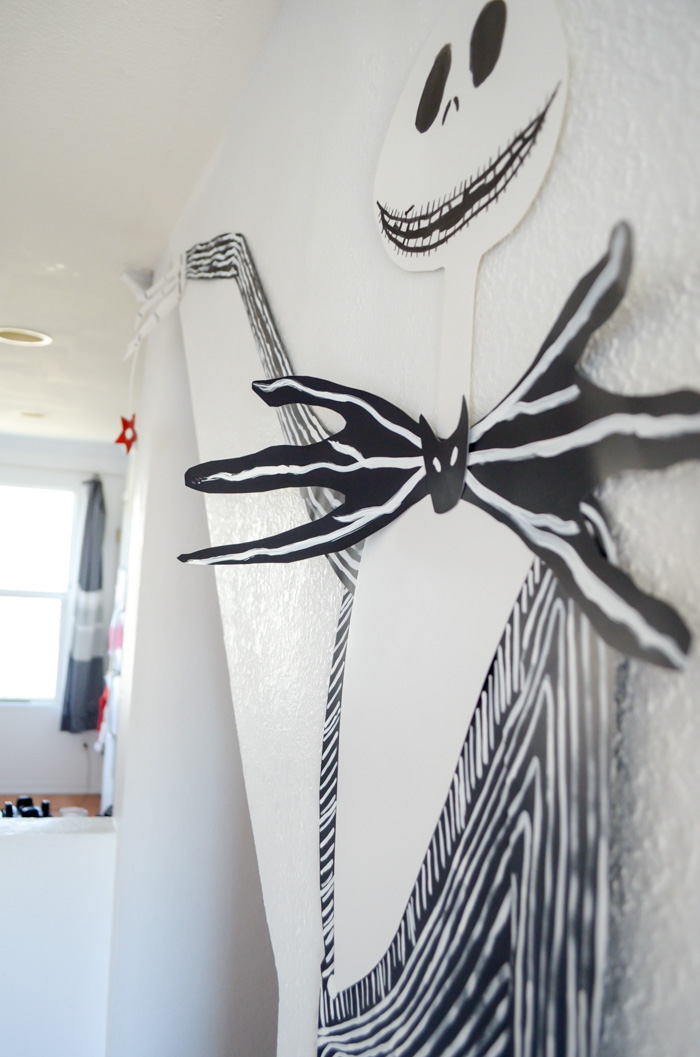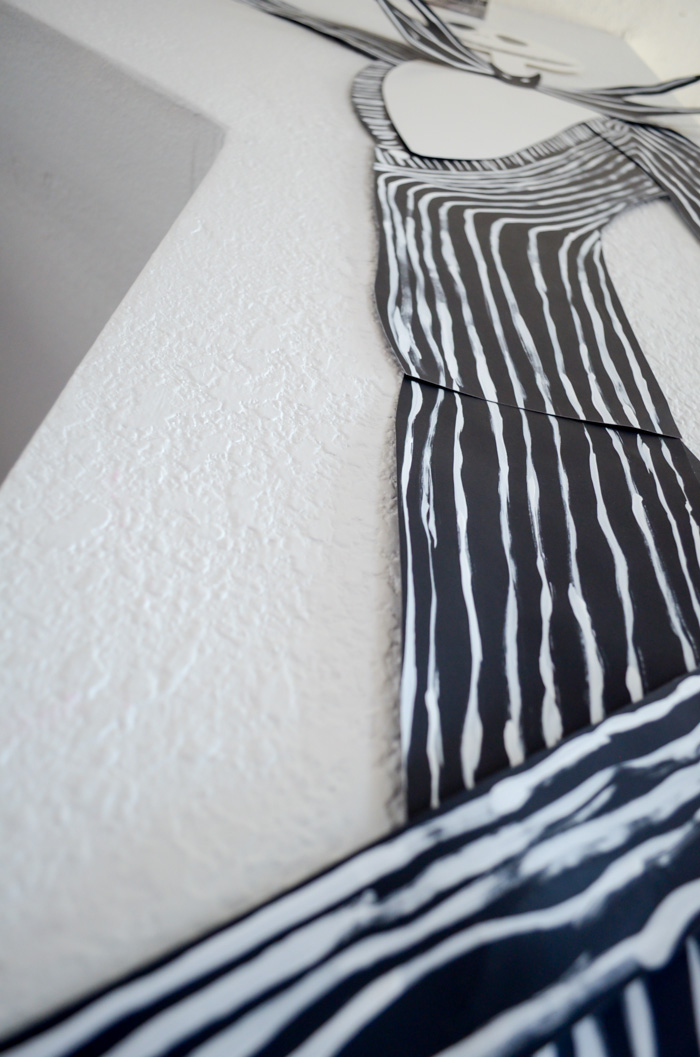 Pin-stripes for days.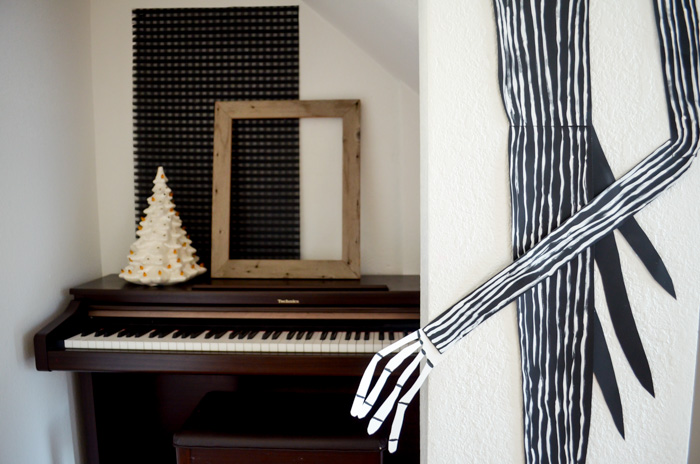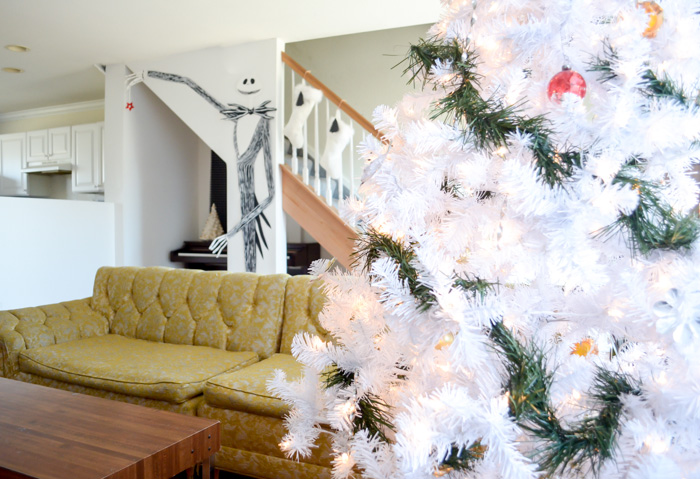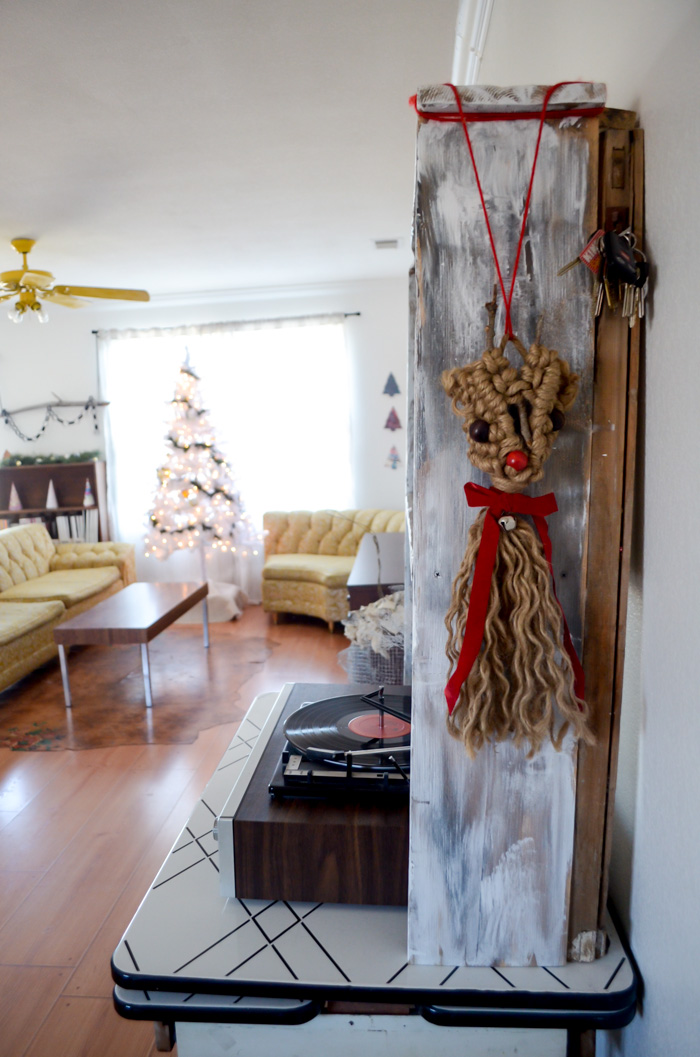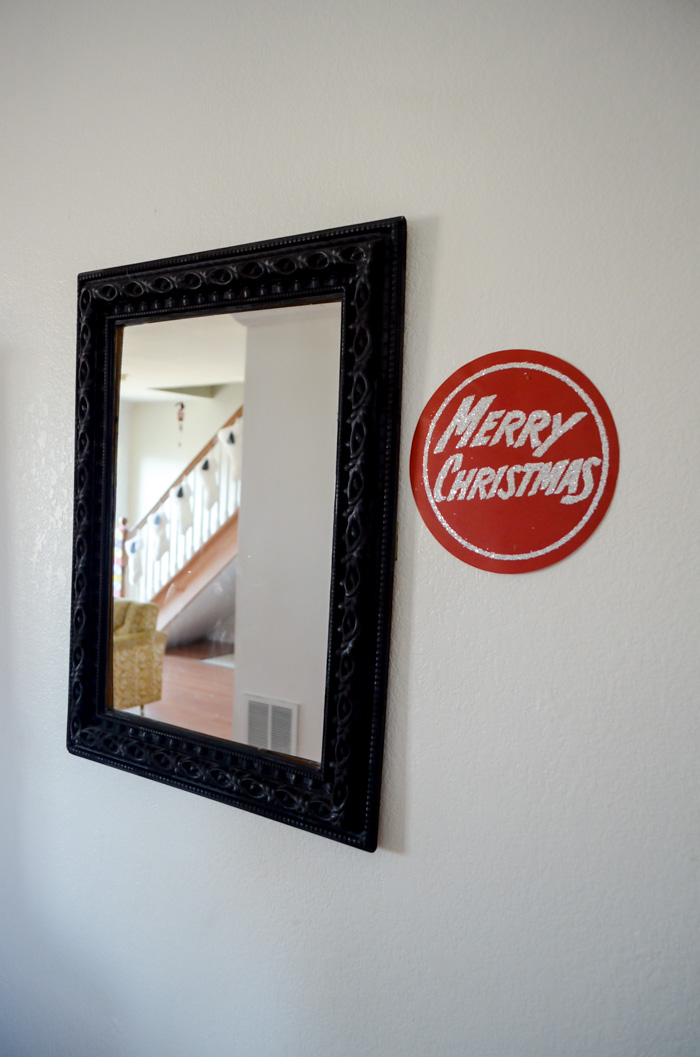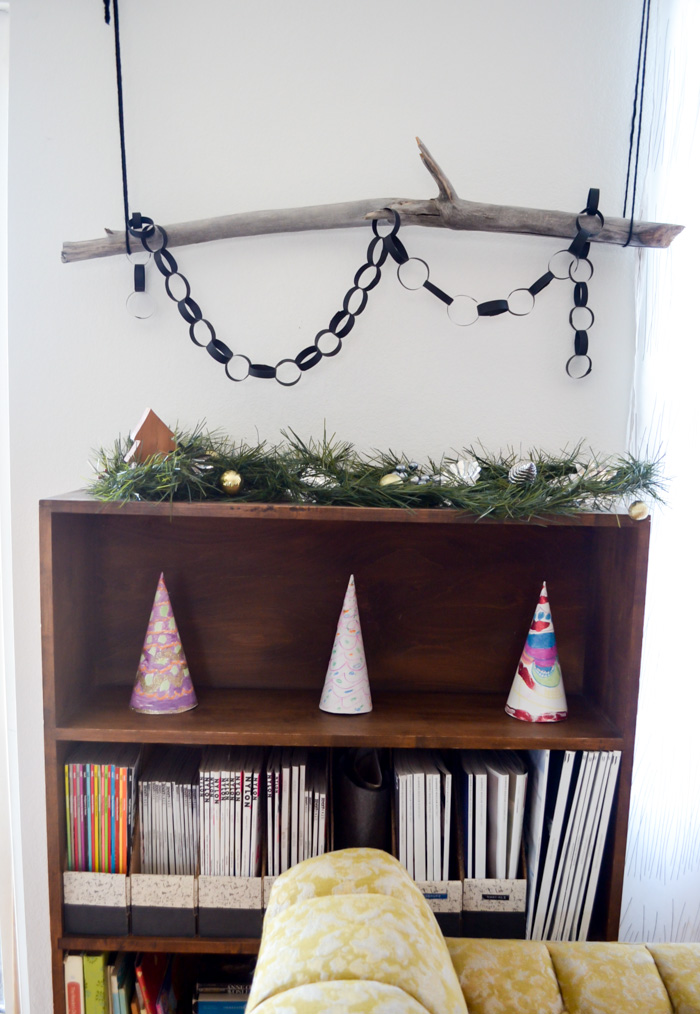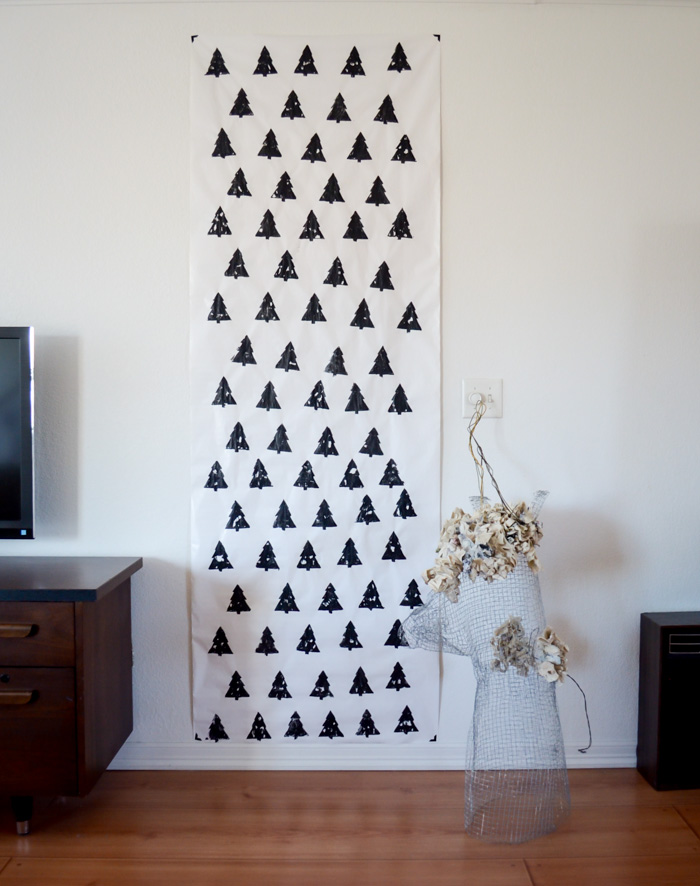 The girls and I made this Christmas tree print with a roll of white wrapping paper from the dollar store, and used a piece of foam to cut out a Christmas tree shape and "stamp" the paper with black acrylic paint.  It was messy, but fun, and I love how each tree is unique.  The wire deer head is one that my dad started making for me, and one day, we may just finish it.  But you know, I kinda like him the way that he is, so maybe we will leave him in his current state.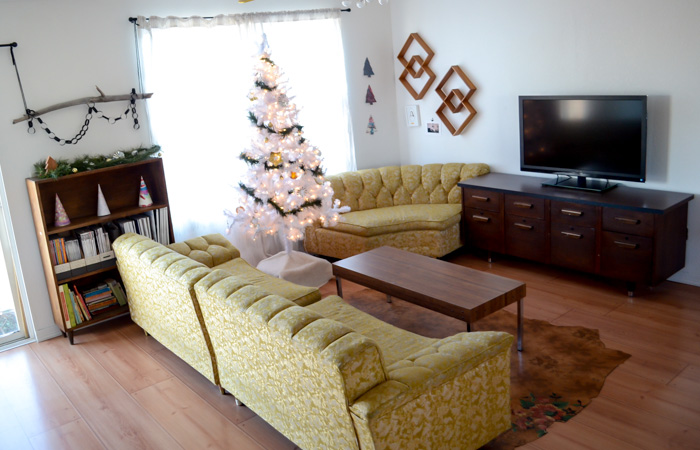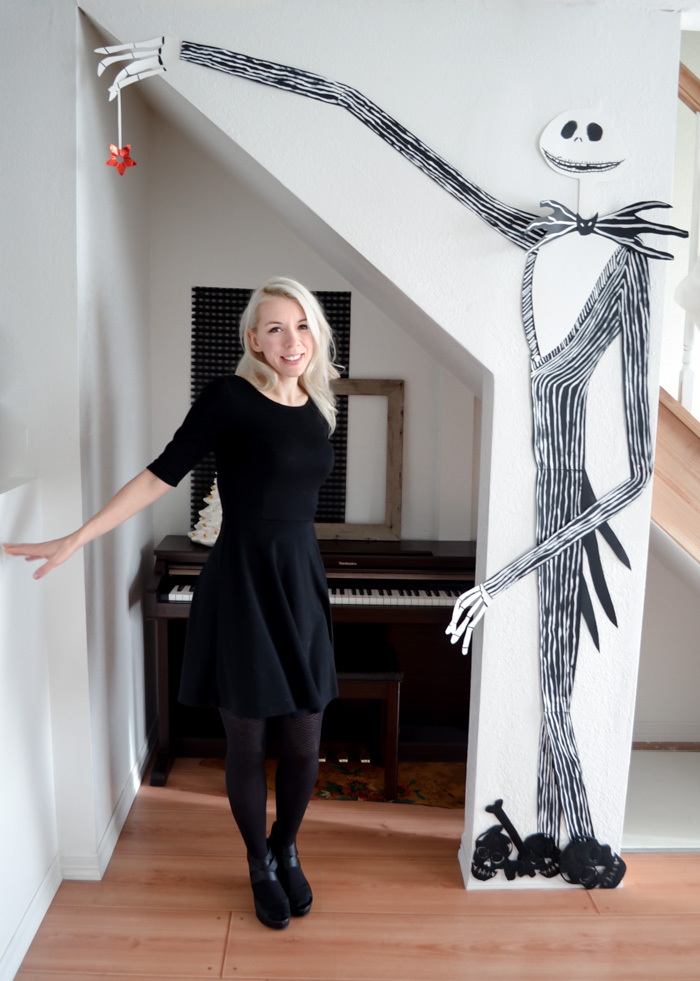 Me & Jack.  Together forever.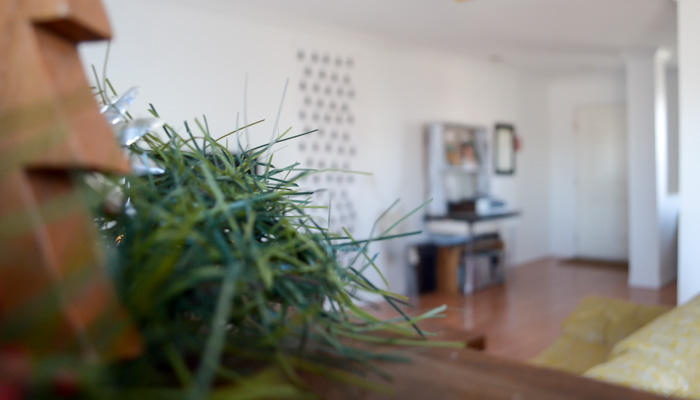 I'm so happy that my decorations turned out how I wanted them to this year.  I have felt so "behind" on other Christmas-related things, including our Christmas cards!  Originally, I wanted to print and mail cards like we did last year, but I ran out of time and money (geez, mailing stuff is expensive!), so we decided to do a "video Christmas card" this year, and I LOVE how it turned out.  Hooray for free card options AMIRIGHT?  Here it is!
Merry Christmas friends! Seriously, I am so grateful for each of you, and I hope that you all have a wonderful end of the year!