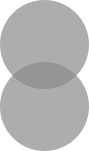 A few random questions and answers about me (Stephanie May):
Your hair: needs to be cut
Your Favorite Food: rice, toast, pasta….carbs – ha!
Your Dream from Last night: hmmmmmmm
Your Favorite Drink: Vanilla Latte (simplicity is bliss)
What Room Are You In? Living Room
What is Your Fear? little teeny mice (or any mouse really)  eeeeek!
Favorite Sound: Tristan's music, my kid's I love you's:)
Where Were You Last Night? At my parent's house for Christmas baking
Something You Are Not: patient
Muffins? Yummmm
Last Thing You Did? Had coffee and a cookie:)
What Are You Wearing? Long sleeve grey t-shirt, navy sweats, & a comforter
Your TV? Is not a flat screen.
Missing Someone: People in Minnesota (you know who you are)
Your Mood: Reflective and a little….ehhhh…
Something You're Not Wearing: Shoes, makeup
You're Best Friend? Tristan (always), my sisters
Last Time You Laughed: with my kids:)
One Place You Go Over and Over: Thrift store.  Favorite.
One Person Who Emails Me Regularly: Stormie Dae & Tristan & Mom & Dad (I get too many emails)
Favorite Place to Eat: House of Kabob (Lebanese/Persian)
Recent happy moment: hugging Tristan today in the kitchen (always makes me happy).
That was fun!  Did you learn anything new about me?  :)