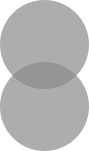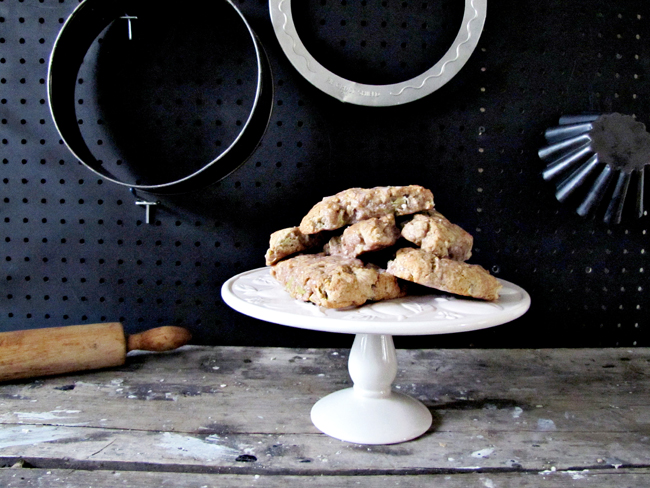 Baking is one of my favorite things to do – and Fall definitely puts me in the mood.  I wanted to make scones, but if you aren't going to have delicious heavy cream and jam with them, they can be a little dry.  Since I wanted to use apples in honor of the season, I thought cream and jam would be a little much – therefore, these scones needed to encompass their own moistness.
*Side note to all you people who know my hatred of the word and noticed – yes, I did use the word "moist"…and now I've done it twice.  Believe me, I looked on thesaurus.com to try and find some other way to convey this thought, but I didn't think that telling you these scones needed to encompass their own "dampness" or "dankness" would be very appetizing.  Please forgive – it won't happen again.*
Stephanie pointed out that these scones taste more like coffee cake – probably because of all the cinnamon and how soft they are.  I completely agree, but we'll call them scones anyway.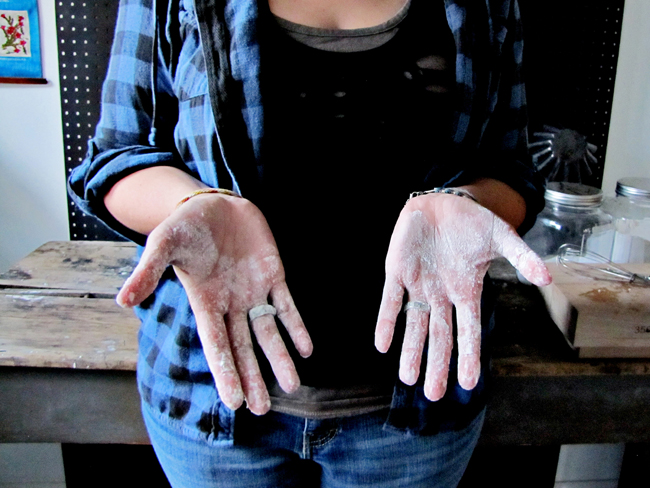 Ingredients:
2 cups all purpose flour
1/4 cup sugar
2 teaspoons baking powder
1/2 teaspoon baking soda
1/2 teaspoon salt
3 teaspoons cinnamon
5 tablespoons unsalted butter (chilled and cubed)
1 apple (diced)
1 cup heavy whipping cream
1. Preheat oven to 425°F
2. Combine all dry ingredients (flour, sugar, baking powder, baking soda, salt, cinnamon) in a medium bowl
3. Cut butter into flour mixture using a pastry blender or your hands (like I did) until it is crumbly
4. Add apple and more cinnamon if you wish (I love cinnamon so I do in any recipe)
5. Stir in heavy whipping cream with a spoon until dough begins to form
6.Pour all contents onto countertop – I ususally do this on parchment paper as it's cleaner and faster and knead dough until it forms a ball
7. Form scones by pressing out a 3/4 inch thick circle with your hands and cutting into 8 wedges
8. Bake on ungreased cookie sheet (or preheated stone w/parchment paper) until tops of scones are lightly brown – about 12 to 15 minutes
Glaze:
1 cup powdered sugar
2 teaspoons vanilla extract
1 teaspoon cinnamon
3-4 tablespoons heavy whipping cream
Mix ingredients until they form a glaze – go slowly with the heavy cream as adding too much will make your glaze very runny.  If this happens, add more powdered sugar until you get the right consistency.  Spoon onto your scones either hot out of the oven or after they've cooled.
These are a really yummy Fall treat – and I need to stop eating them before I gain 50 pounds…all that heavy whipping cream, you know?