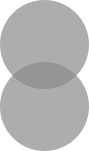 This is one of my favorite things to make and eat right now.  These are part tortilla/crepe/tostada/puffed pancake, and totally yummy.  And the best part?  They are grain & nut-free.  You've probably seen recipes like this cause there are lots of yummy paleo tortilla recipes out there, but I love this one because it is so quick, simple, and you only need 3 basic ingredients and one special ingredient to make them.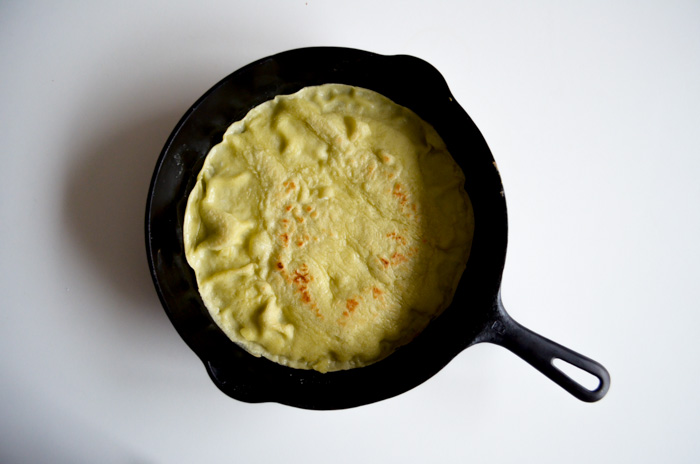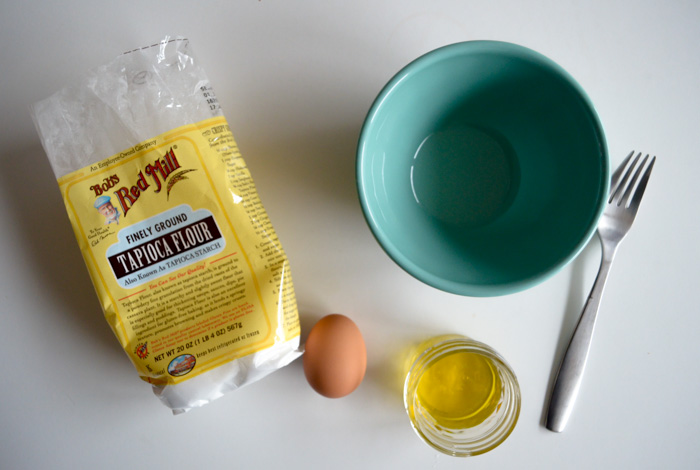 You'll need:
1/3 cup finely ground tapioca flour (we use Bob's Red Mill brand)
1 egg
1 tablespoon olive oil
2 tablespoons water
The flour can be found at most grocery stores.  It's a very fine powder – it has a similar consistency to powdered sugar.  We prefer tapioca flour to arrowroot powder because it's cheaper (we can sometimes find it at our discount grocery store for $2.59/bag).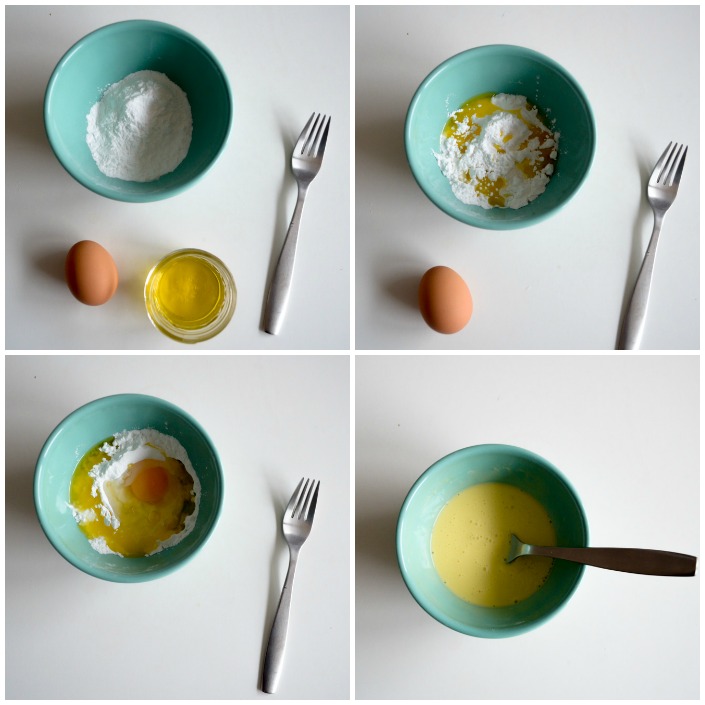 >Combine all ingredients in a small bowl.
>Beat together with a fork until well combined and a uniform color and texture (the flour may get "clumpy" at first, but keep mixing – it will break down).
>The mixture will be very wet – pour into a hot skillet and tilt pan to spread evenly.
>Cook over medium heat – it will start to set immediately.  After about 15-20 seconds, check the bottom to see if it's ready to flip over – if not, wait a few more seconds and check again.  When ready, flip to the other side for another 10-15 seconds.
>If you want your tortilla/crepe to be softer, go ahead and take it out of the pan, if you want it crispier, reduce the heat to medium low, and continue to cook on both sides till crispy.  Flip as often as needed, but watch closely so it's doesn't burn.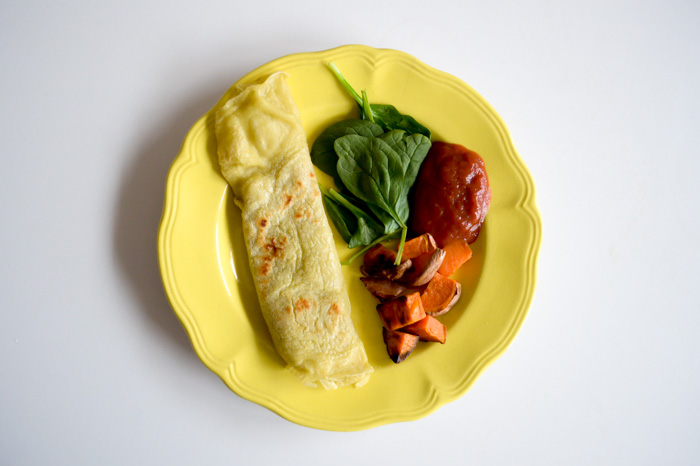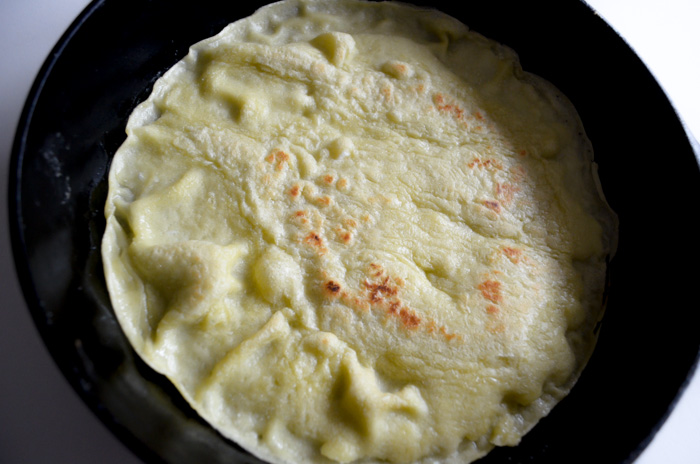 This recipe makes 1 large tortilla, or 2 small ones.  It is easily doubled or tripled if you are cooking for a group, but I prefer these to be fresh-made, so unless you are going to eat 10 of them in one sitting, I recommend making a small batch each time.
Eat them plain, sprinkled with a little sea salt, or fill with your favorite paleo sausage, veggies, and salsa for a burrito.  If you have a sweet tooth, try filling them with fruit and a little maple syrup or honey.  This tortilla/crepe is really versatile, and you could use it for so many yummy dishes.  Play around with it and see what works for you!
P.S.  It's now been a little over 9 months since we started our paleo journey.  It's kinda flown by!