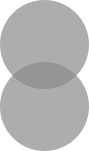 On Friday I received the September issue of Babytalk Magazine:
I was extremely excited to get it because, they featured a pair of shoes from FIBBIE in it (if you don't know what Fibbie is, you can read about it here)!  I was so happy when I saw these photos: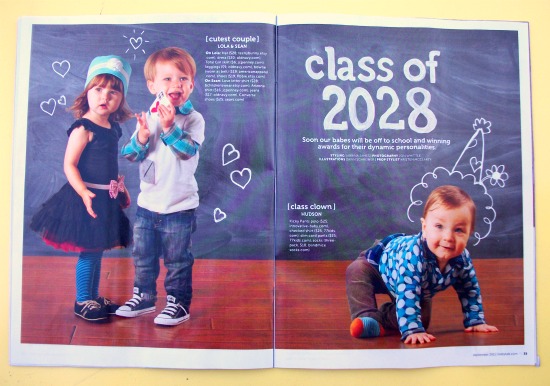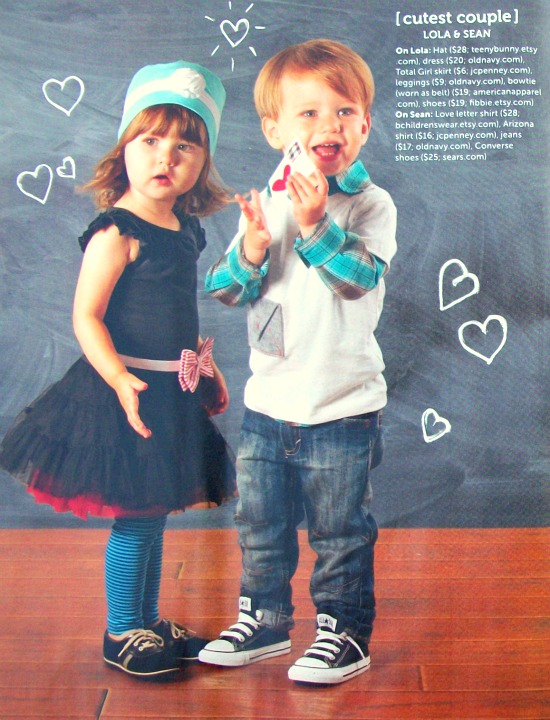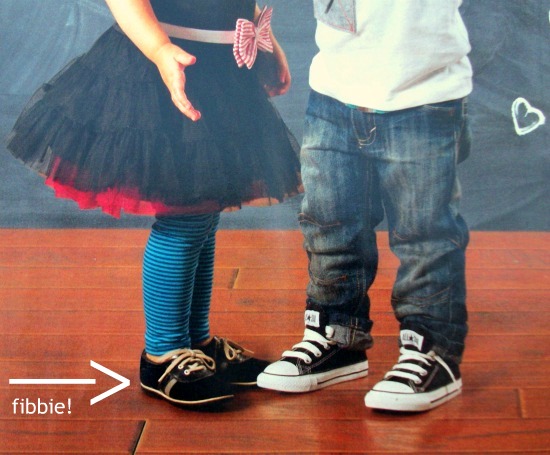 The editorial is absolutely adorable!  I love how they styled the outfits and that they used my shoes on little Lola – so sweet!
In case you are wondering how this came about, I was first contacted by Babytalk back in May.  They said that they liked the shoes and wanted me to consider sending them to be possibly photographed for the magazine.  I had no idea if they would actually use them or not, so when I found out that they had used them, I was very very happy!  Babytalk kindly sent the shoes back to me, and I just relisted them, so they are ready for purchase again:)
I got a free subscription to the magazine, and even though I'm not a "new" mom, it still has really cute items and loads of helpful info – you can go here to sign up for a free subscription too!
Yay!
Love,
Stephanie May*