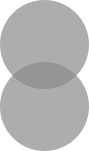 I was so inspired by "May's 4 Simple Goals" post because I also have been trying to keep my nails painted for the last couple of weeks and last night I decided to try something a little different than just painting my nails one color and I wanted to share what it was because I LOVE how they turned out!  *Please excuse the quality of my photos, it was late and dark…give me a break! :)
*Our teacup and vintage embroidery giveaway is still going on!  Click here to enter and make sure you come back Tuesday when we announce the winner!
I started with two of my favorite colors of nail polish from Forever 21 – they have some of the cutest colors that cost next to nothing.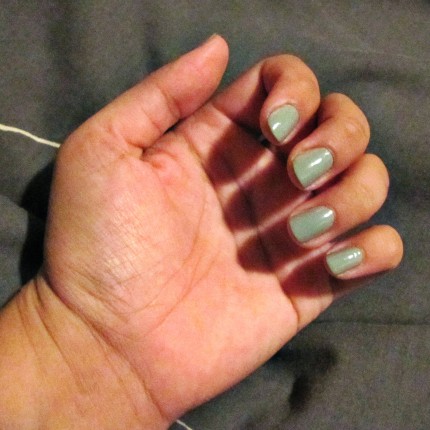 I painted my nails with the grey color in the morning and let them dry all day.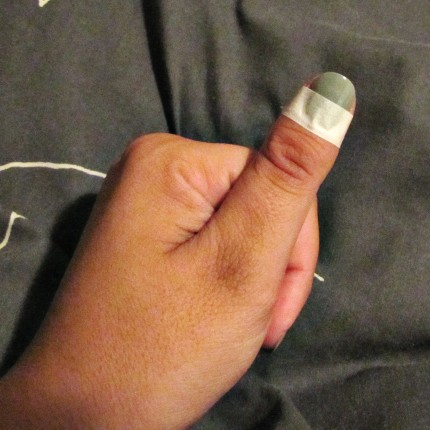 Cutting thin strips of masking tape, I covered half of my nail with it, making sure the edges were completely covering the part of my nail I didn't want painted.  *Be careful what type of tape you use because if it is really sticky it will take your nail polish off.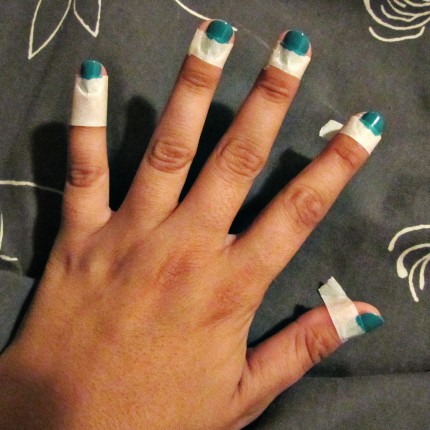 I then painted the uncovered portion of my nails with my beloved teal color and let dry for about 10 minutes.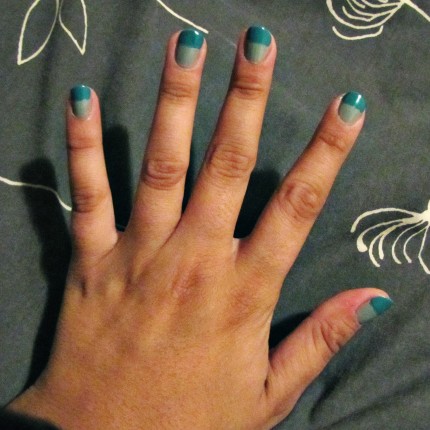 Carefully take the masking tape off and let dry completely.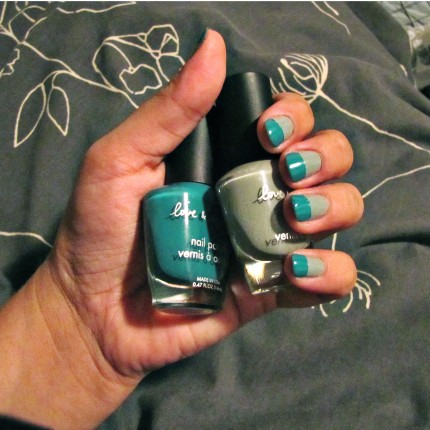 And voila, fun nail polish for the start of a fun weekend!!
What is the most creative or fun technique you have used on your nails?