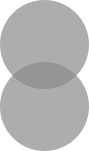 It's been a week since I posted my 4 Simple Goals (inspired by this blog), and I wanted to give you all an update on how it's going.  I won't be updating every week, but I will hopefully continue my goals well past August, and will check back in sooner or later.
Goal #1: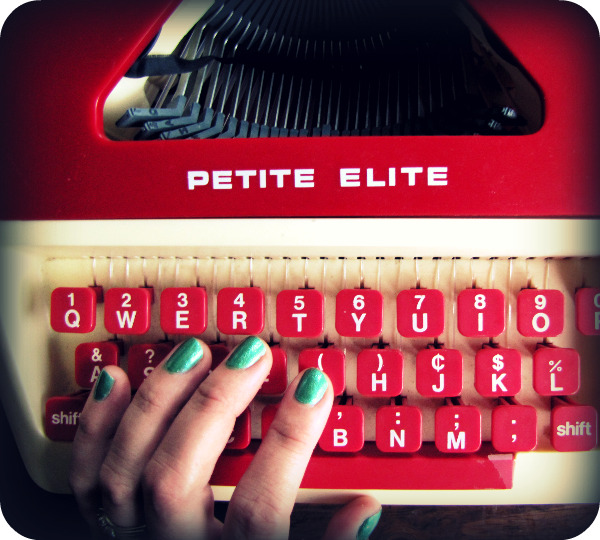 Not only have I kept my nails chip free and polished this week, but I haven't been biting them either (miracle).  Most of the week I wore "Andrea's Mint Green" nail lacquer that I got on clearance at Sally's for $1.99.  The color goes really well with our vintage toy Petite Elite typewriter doesn't it?
Goal #2: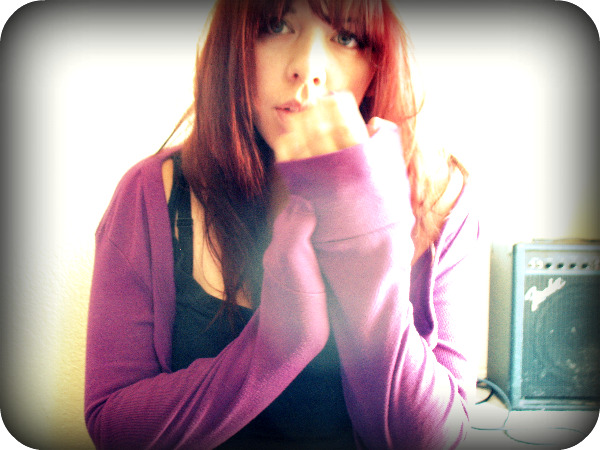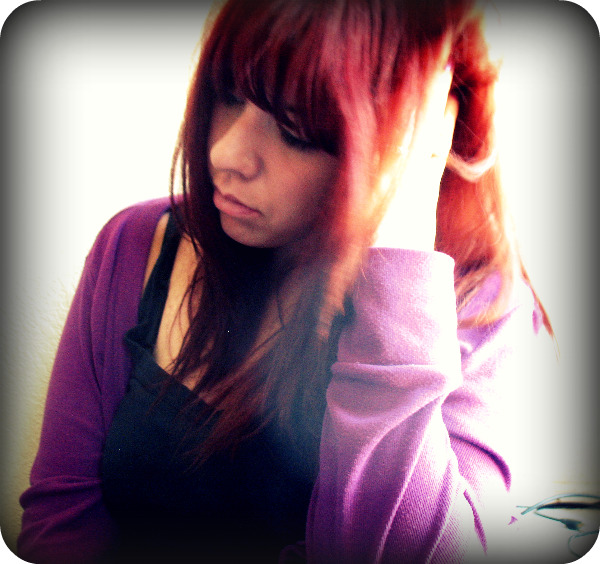 I took several self-portraits this week, and these were among the few acceptable ones.  Honestly, it feels a little weird to be posting photos of myself…like I'm fishing for compliments.  Errrr, what do you think?
Goal #3:
For my new recipe this week I made Monkey Bread.  It turned out sooo good (my husband Tristan loved it), and it was super easy to make.  Can you believe I had never had this?  It's way way way easier than cinnamon rolls, and I thought it was equally tasty.  Here's the recipe I used, minus the walnuts and raisins of course.
Goal #4:
This was the hardest goal for me to keep up on.  Unless I have a specific reason to be outside for an hour in the heat, I don't really think about it or want to think about it.  Kind of sad considering that I live in Colorado and we have gorgeous mountains, sunshine, and almost no humidity.  I will have to try harder on this one this week.  Try try try.
I had a lot of fun trying to reach these goals, and succeeding in 3 out of 4 ain't bad!  Have you made any simple goals?  How are they going for you?
*Thanks to everyone who entered in our giveaway this week!  Be looking for more giveaways in the future – we l-o-v-e doing them!  And now, for the randomly selected winner of the cute Melmac cup and saucer and embroidered sign(that was a mouthful!):
Doniree "That tea party looks amazing : ) And so does that teacup."
Congrats Doniree – we hope that you love these as much as we do!  Be looking for a package from MayDae very soon.
Until next time,