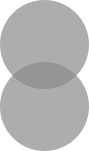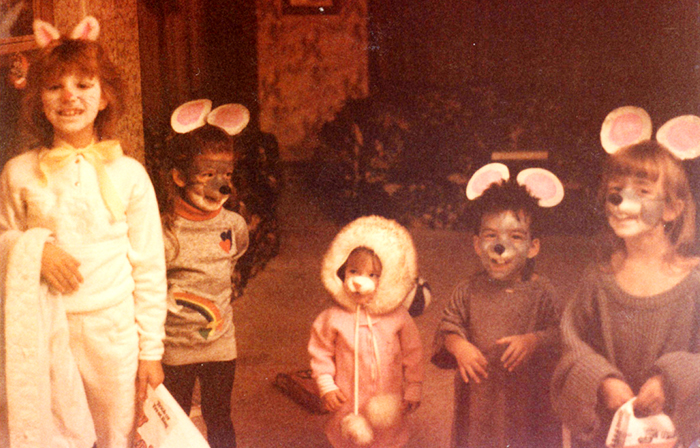 Awwwww the 80's and attending church functions for Halloween.  Yours truly is the cat in the center (cats – ew) and Stephanie May is the mouse on the right (she hates mice now – ha!).
Tonight we will be taking the kiddos around our parents neighborhood and heading back for my mom's annual Halloween broccoli cheese soup – and like 3 other kinds of course (go big or go home).  That, and our sister-in-laws birthday today are the best part of Halloween, I think.
Be safe and have FUNNNNN!