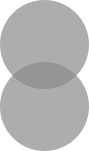 Hi kids!  Welcome to another wonderful Monday where we each hand pick our favorite Etsy merchandise.  This week's theme: the mustache.  Isn't it grand?  Oh, and be sure to come back tomorrow to enter in our new giveaway from a spectacular (and familiar) Etsy seller.  So much fun!
May's Etsy Picks: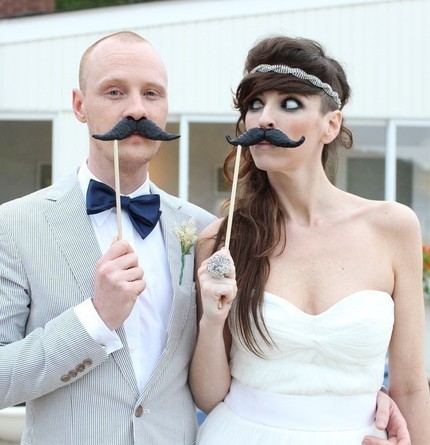 The mustache on a stick phenomenon has been popular for a couple years now, but anyone who has studied up on it's origin knows that Something's Hiding in Here is completely responsible for the onset.  Beautiful, crazy fun.  Love!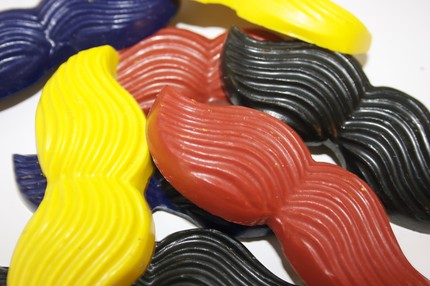 Crayons!  I need these to display, but not to use!  How could I ever ruin these beauties?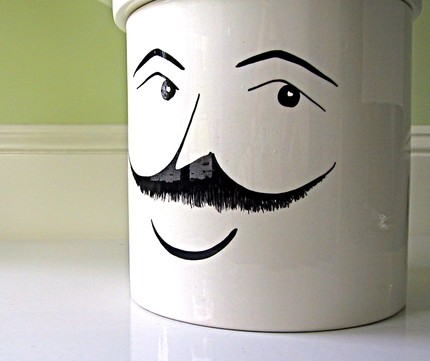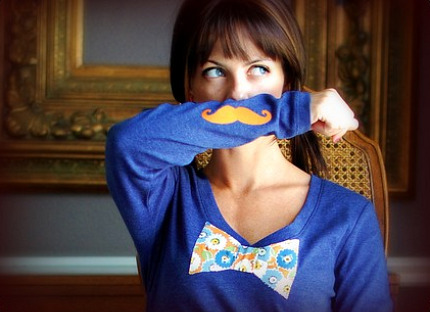 Wear your mustache on your sleeve.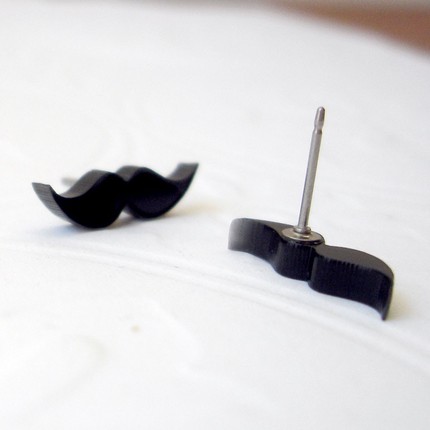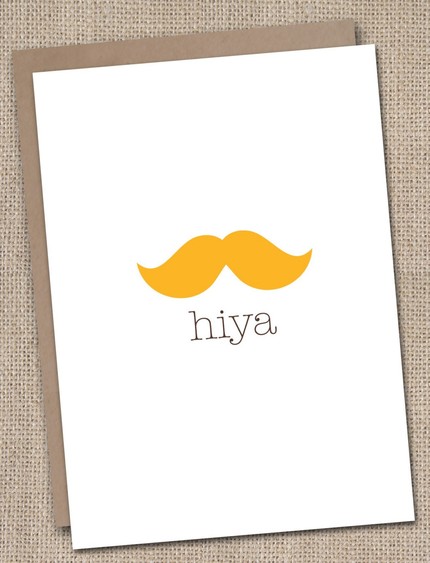 Mustache robots.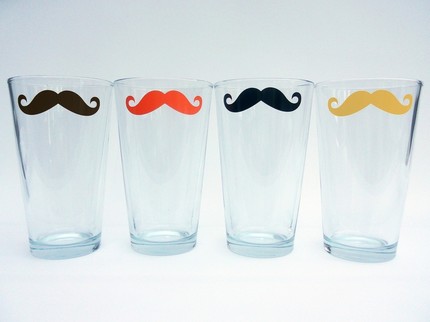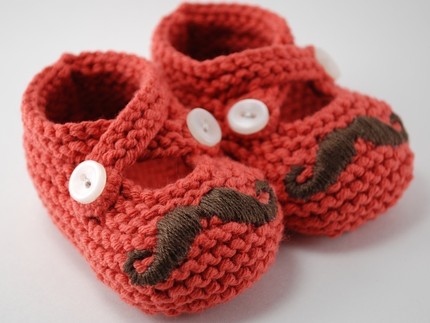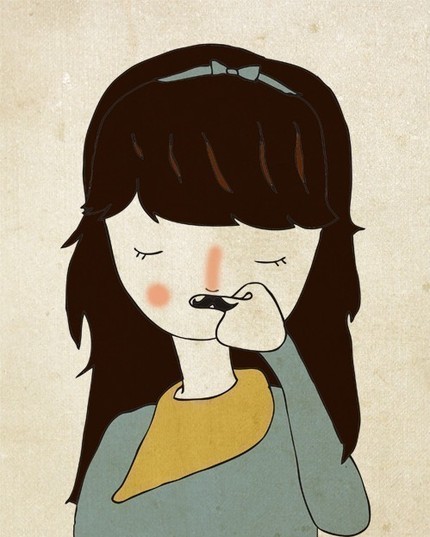 (The original "Mustache on a Stick" by Something's Hiding in Here, crayons from My Friend Emily, vintage cookie jar from Winkin Possum, long sleeve shirt by One Fine Stache, stud earrings from Isette, card by Ebee Paperie, t shirt from PartyBots, drinking glasses by Modern Madness, booties from Pleasantly Plump Knits, art print by Nan Lawson)
Dae's Etsy Picks: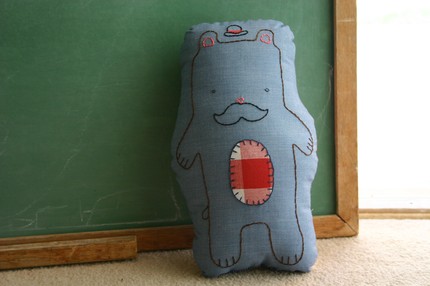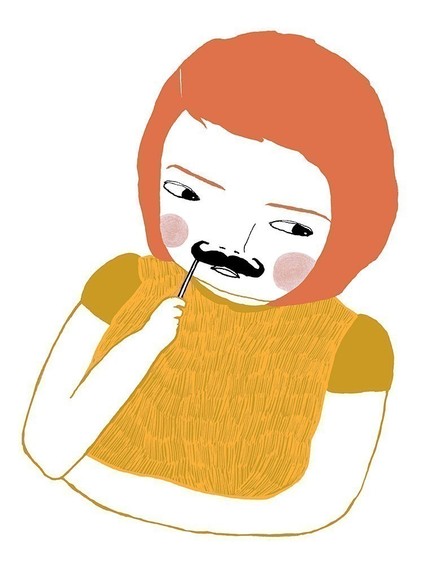 You absolutely have no idea that I am standing here spying on you…no idea at all.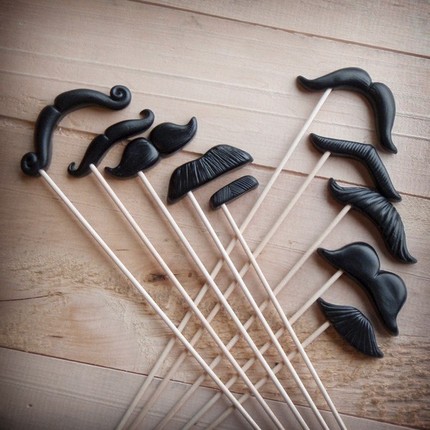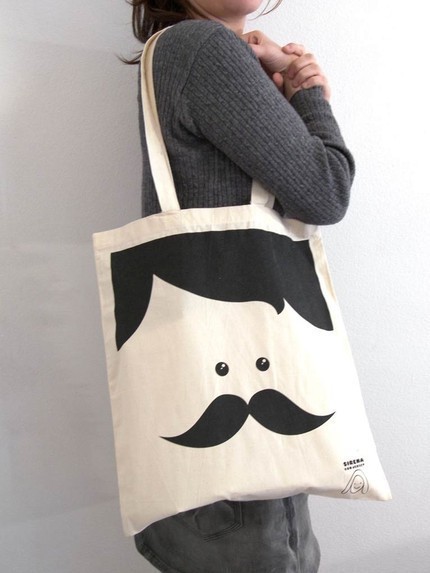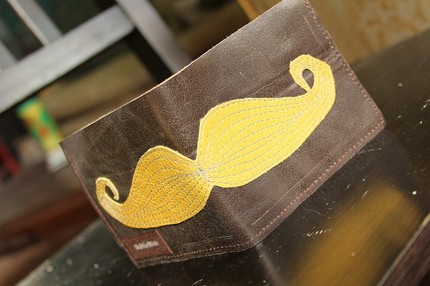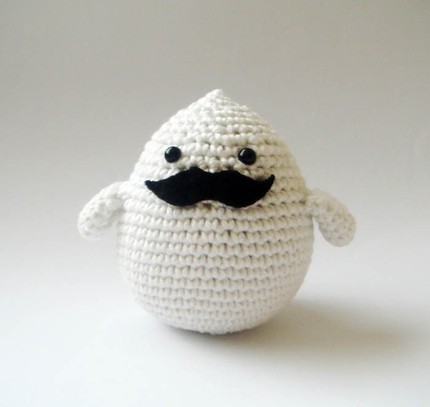 A bird with a mustache?  No, there's nothing strange going on here.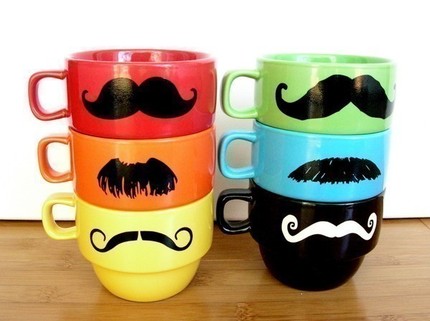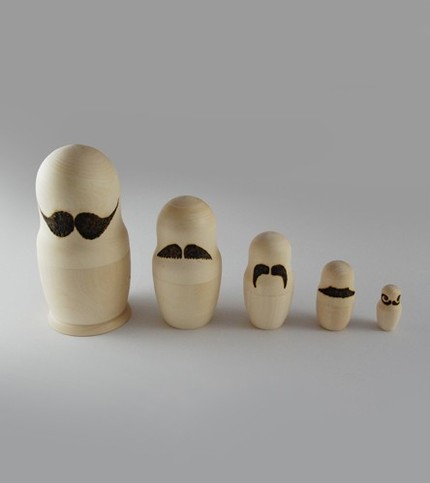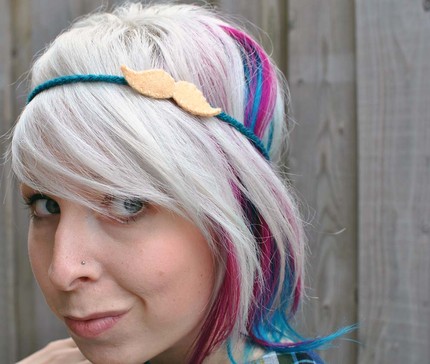 Pretty sure I need this.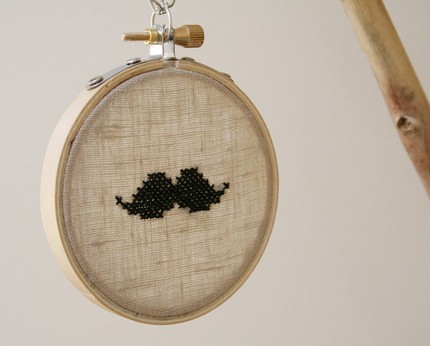 (Mr. Bearington by Sparkle Power, Incognito print from Ashley G, Mustache props from Whisker Works, Mr. Mustache tote bag by Sirena con Jersey, Leather billfold from Robbie Moto, The bird with the moustache by Petit and Cute Design, Stacking mugs from Uptown Avenue, Matryoshka Mustache by Moomooka, Headband incognito by Love Elycia, Cross-stitch necklace by Nea Wear)