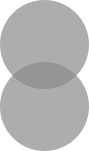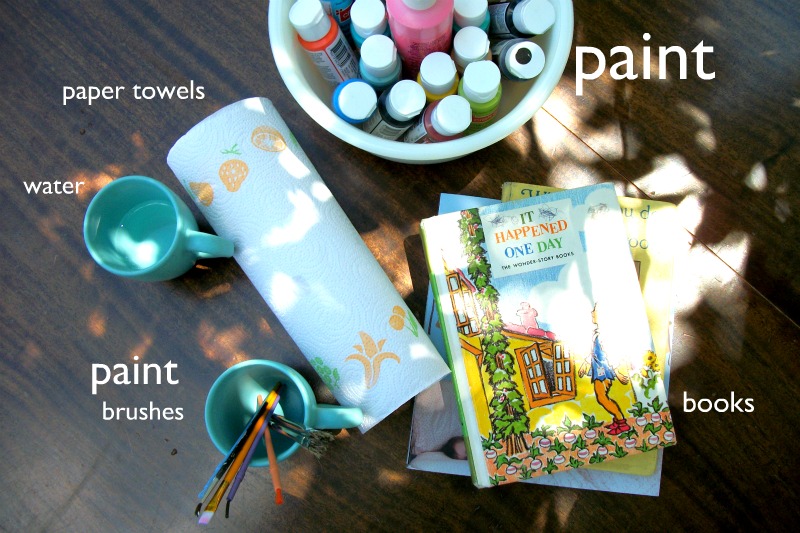 My kids and I had a paint party in the front yard today.  It is seriously GORGEOUS weather right now – 76 degrees and breezy.  Perfect!  We sat under a tree and pulled an old table top out to set our supplies on.  I love painting pictures on the kids because it is simple, cheap, and doesn't make too  much of a mess.  And they love it, so it's fun for us all:)  I use acrylic paint because I always have it on hand, but you could also use regular face paint.  I always make sure to have lots of colors – you never know what they will ask for.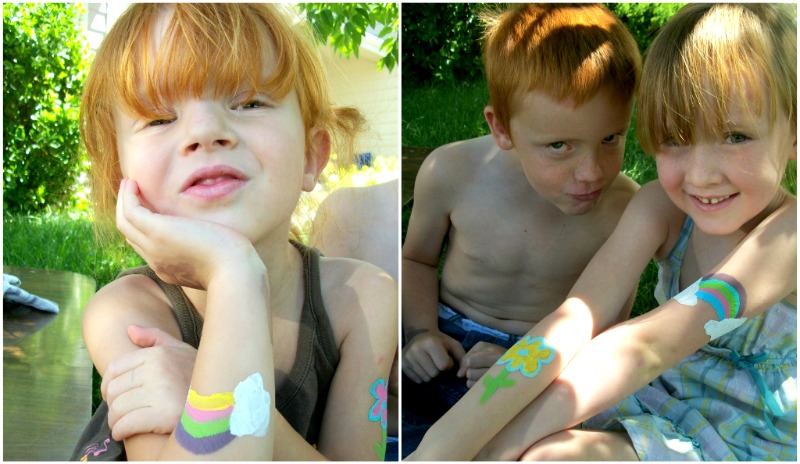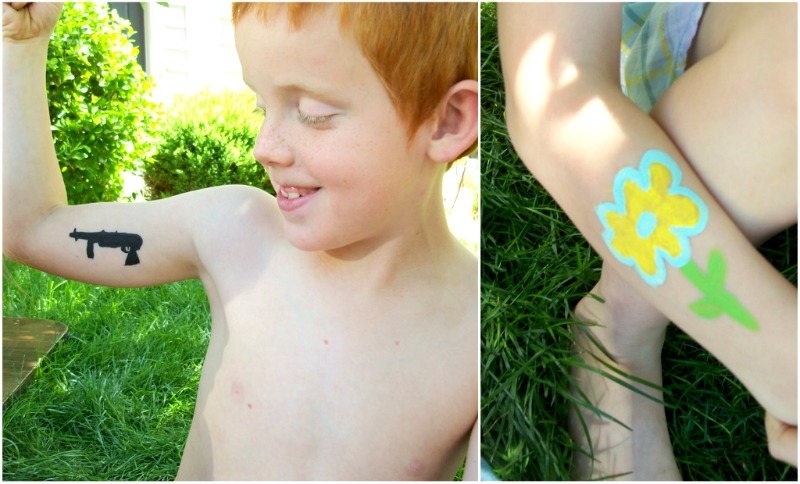 Gavin wanted a machine gun on his "gun", and the batman logo.  Guini wanted a yellow flower and a rainbow, and Gemma picked a pink flower and a rainbow.  As you can see in the photos, they are far from perfect.  My lines are crooked, and the paint got splotchy in some areas.  We all had fun though, and enjoyed being outside and relaxing.  I brought the books out to get ideas from, but I ended up just doing my own versions, or using my iPhone to get the Batman logo to look somewhat right:)  The kids enjoyed reading the books while waiting for their "tattoos", so it worked out well.
What summertime activities have you been doing?
Love,
Stephanie May*
P.S.  My kids would love to hear what you think about their tattoos in the comments!