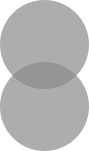 On Saturday, I got to be a part of an AWESOME event in Denver called, "Search For Your Awesome" hosted by Bing & The Alison Show.  How did I get so lucky you ask?  Because I'm just that awesome?  Well, no, not really.  I didn't know anything about this party until Alison posted on her Instagram that they had 2 openings left to the event, and luckily for me, my sweet friend Rachel tagged me on the post to let me know!  I emailed Alison right away and the rest, as they say, is history;)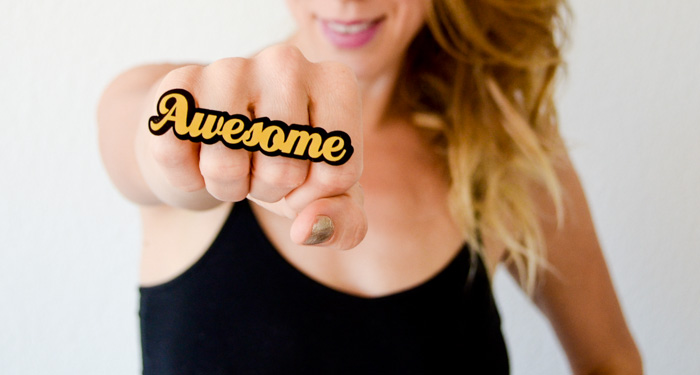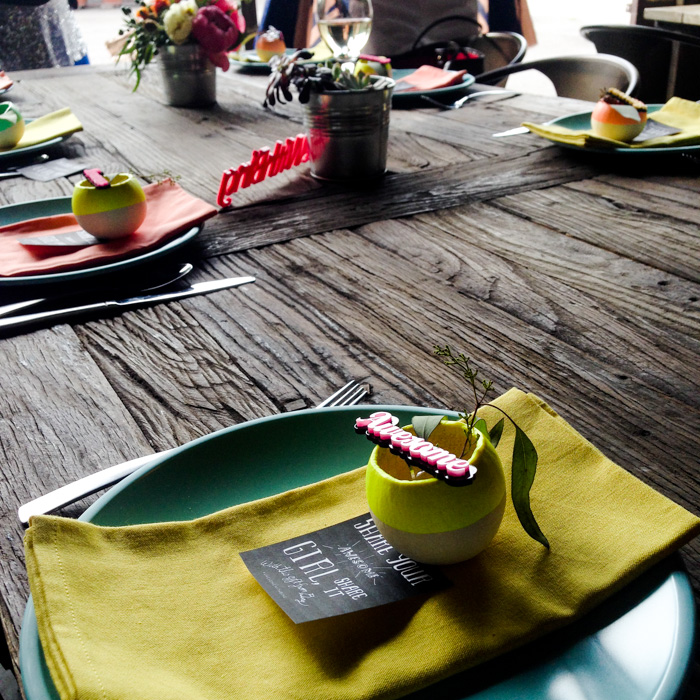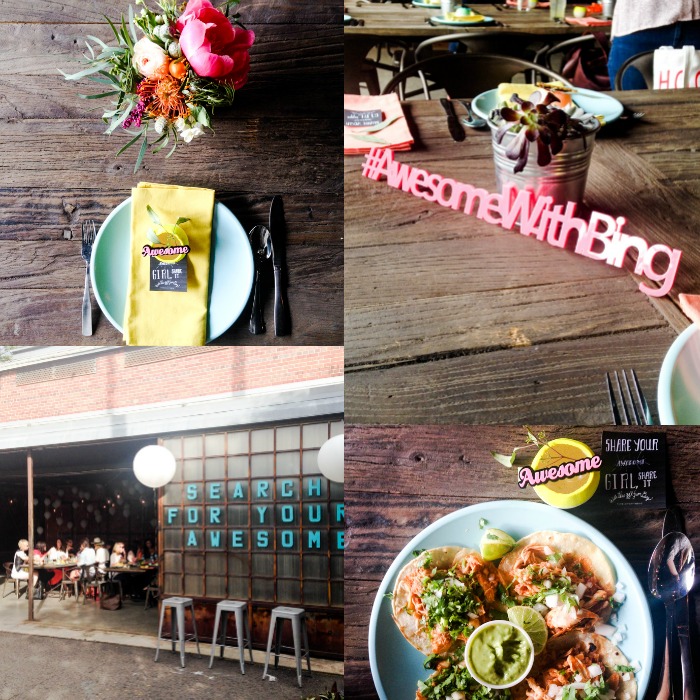 The event was held at a gorgeous space in Denver called Blanc.  There was the main building which is painted all in white (hence, the name) with exposed brick walls, open ceilings, and tons of natural light.  Out back, there is a garden area with a patio, grape arbor, and also a second building which they call, "The Barn".  The space was decorated by Melanie Blodgett of You Are My Fave, and she did an amazing  job – so fun and colorful and pretty!  There were also some breathtaking floral arrangements created by Rebecca Caridad that I really wanted to stuff in my purse to bring home….but I managed to control myself.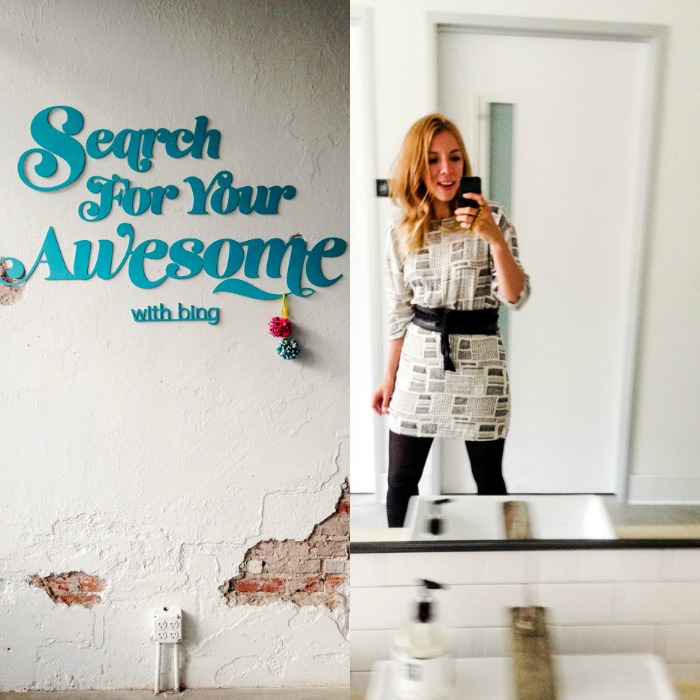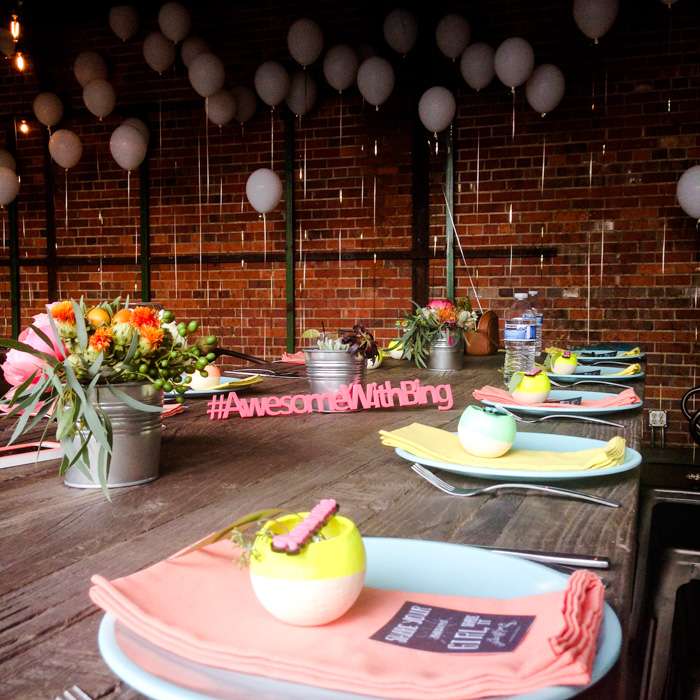 There were about 18 guests in attendance, so it was a smaller get-together (and yeah, I felt SO lucky to be there!), and I "knew" a lot of the women from their blogs and Instagram, but had not met all of them in person yet, so that was really fun!  We started out the evening with introductions, chatting, drinks and gourmet popsicles from Aiko.  Now, when I say "we" had drinks and popsicles, I sadly don't mean that "I" had them.  As you all know, I am currently on my third Whole 30, and to be honest, I was SUPER bummed about it!  I never would have scheduled a Whole 30 during an event like this, but as I said, I didn't know about it, so there was nothing to be done.  I really wanted to be able to have all of the treats there, but I made the commitment, and I was gonna stick with it – no matter what.  It was actually a good thing for me to be able to be there and show myself that I could still have an amazing time without the treats.  And I did!  Yay:)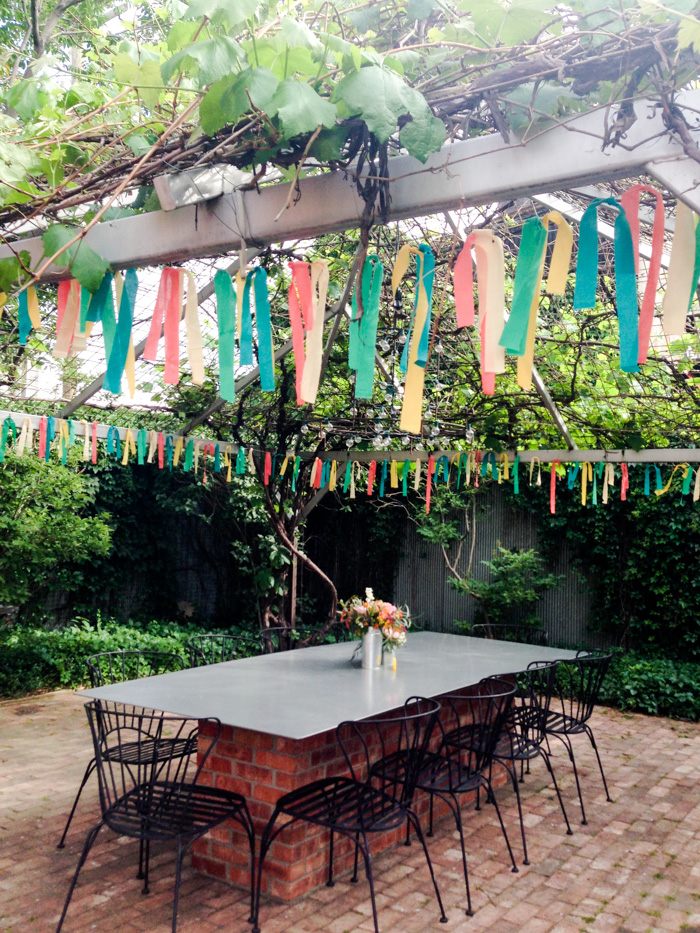 For dinner, they had a taco truck there called Los Molinos and I was SO happy that I could eat!  I got the chicken tacos with onion and cilantro and avocado salsa on the side.  I didn't eat the shells of course, but it was so delicious without them, and thankfully, no one seemed to notice that I wasn't eating them (don't wanna be THAT person).  I loved getting to know new people at dinner and enjoying the gorgeous weather.  After we were done, they brought out the handmade, organic ice cream from Em's Ice Cream.  Oh lawd, the ICE CREAM.  It looked SO darn good, and I wanted it – bad.  It was the hardest part of the night for me for sure.  Luckily, it was time to start the DIY  portion of the night, so we all headed into the main building, and I soon forgot about the ice cream (well, almost).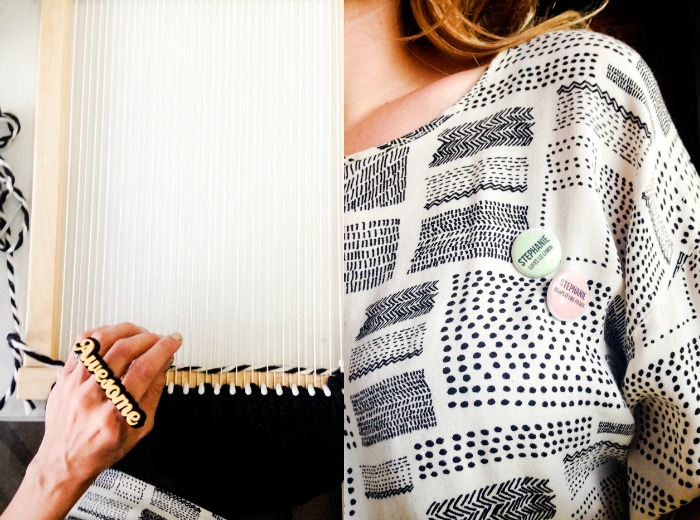 I mentioned the lovely Rachel from Smile and Wave before, and I was SO excited that she would be teaching us how to weave on a loom!  She has been making the most beautiful wall-hangings and selling them on her Smile and Weave Instagram.  They always look so incredibly intimidating and complicated, so I was nervous that mine would turn out lookin' horrible, but she is a fabulous teacher, and I got a good start to mine.  I'm not even close to be finished though – I was talking way too much;)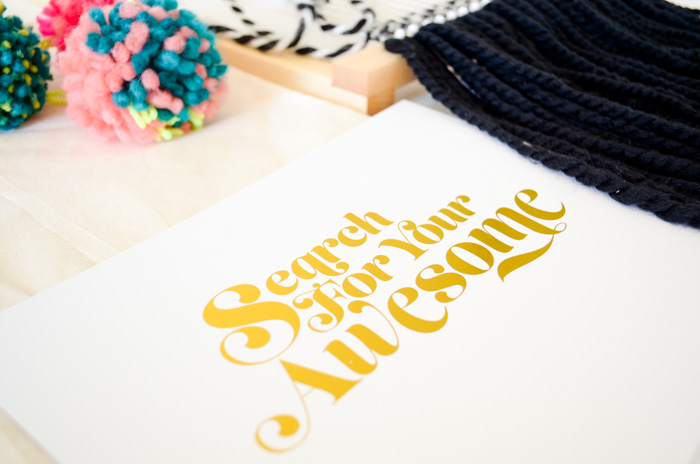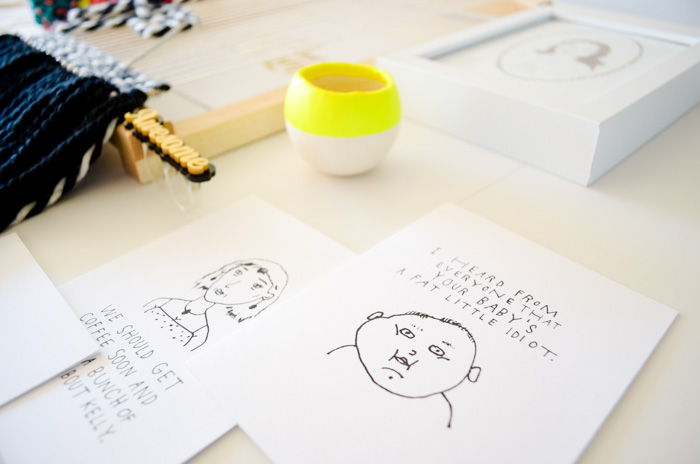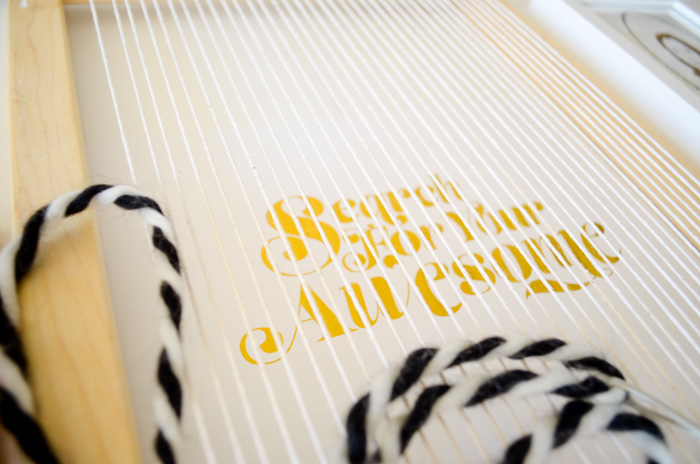 The hosts of the party gifted us all with some amazing favors!  We each took home a loom, yarn, a "Search For your Awesome" print, a paint-dipped cup, an "Awesome" knuckle ring, a tote bag with pretty yarn poms, 3 hilarious cards from Mountain Versus Plains and also, this: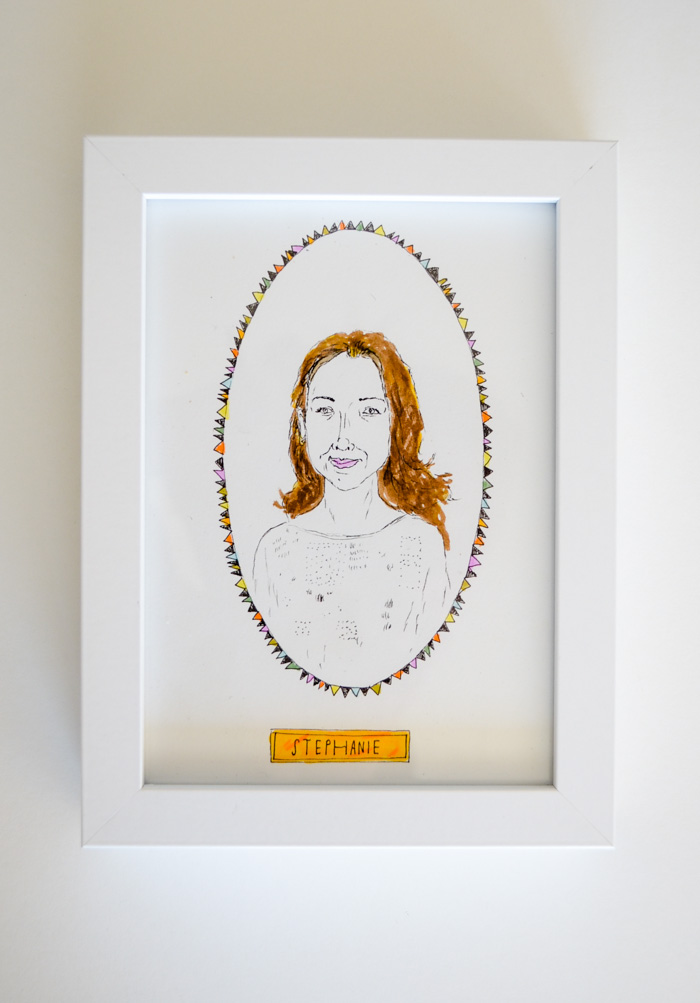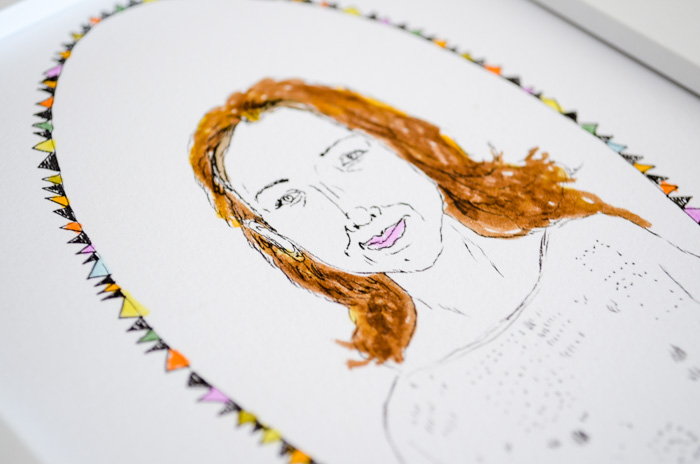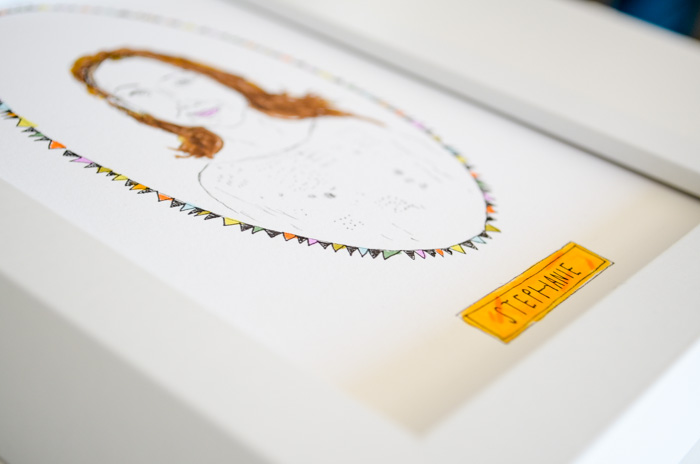 At the beginning of the evening, the artist – Paul Michel ( Mountain Versus Plains ), took a photo of each of the guests, and then spent the rest of the time hand-drawing these gorgeous portraits!  He had them all finished and framed by the end of the night for us to take home – it was very impressive and I LOVE mine so much.  His perspective is so unique and wonderful, and his sense of humor is the best.  I know that I should probably send the cards to someone, but I really just want to keep them all for myself.  And I probably will – so there. ;)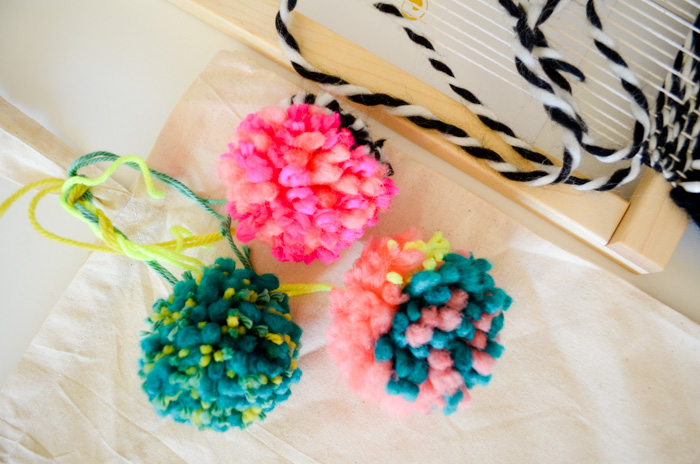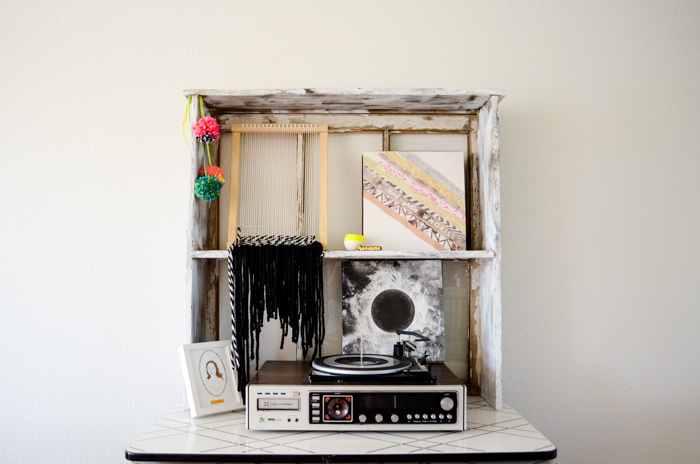 Is it weird to be displaying my loom with a partially finished piece in it?  Nah, it's totally normal.  I feel like I have a little #awesomewithbing shrine goin' on over here, and I like it.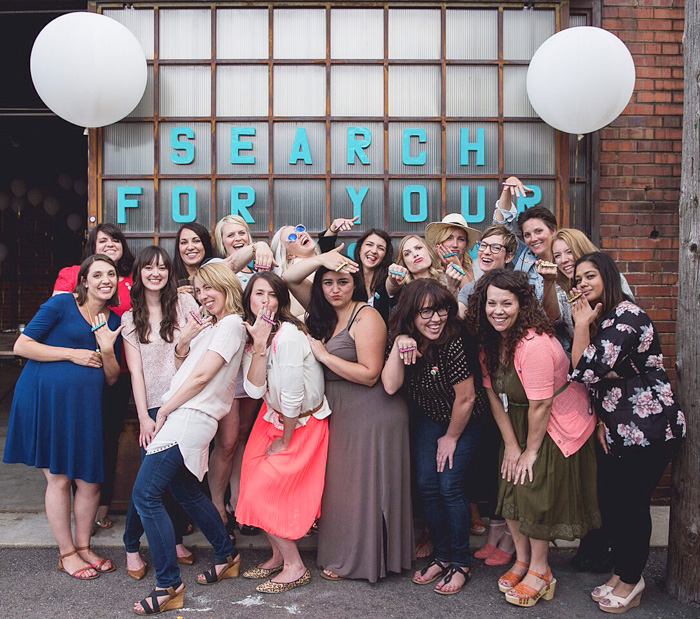 (Photo of everyone by the lovely Heather Gray)
In case you haven't gathered that I had a FANTASTIC time at this event, I did!  All of these ladies are inspiring, creative, and so sweet, and I loved that so many of us were mamas:)  Thank you to the darling and beautiful Alison for doing such a great job of hosting – I loved getting to know you!  And of course, to Bing – thanks for the awesome party!  And a special thanks to the beautiful Rachel – if it weren't for you, I wouldn't have been there – thanks friend! :)

Okay, I think I'm done with my thanks…..maybe;)  Oh hey, thank YOU for reading this post!  Haha – got one last one in there.
P.S.  Be sure to check out Alison' s blog – The Alison Show – she is one inspiring, unique, beautiful, and utterly hilarious lady!  Oh, and for more photos, you can check out the #awesomewithbing hashtag on Instagram.  They will be doing more events soon!