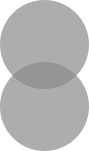 Our sister Tredessa got married right after Thanksgiving….did you hear?  Since it might still be a couple weeks before we get the official wedding photos, I will go ahead and show you some photos that Stormie took the day we decorated for the reception.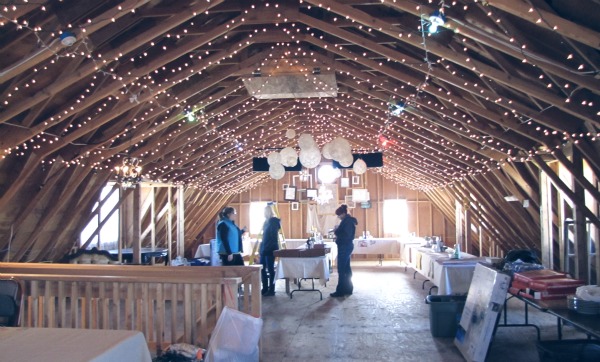 Tredessa wanted a vintage, 1940s-esque theme to the ceremony and reception.  The reception site was SO cool!  It was in the upstairs of a big barn, and had amazing exposed rafters, wood floors, and perfect views of the mountains.  It also had indoor plumbing (aka bathrooms), and heat.  Yay for heat in November.  It was also a dream come true because we got to start decorating a whole week before the wedding- hooray!  Our Dad strung hundreds of Christmas lights from the rafters to make the whole space glow.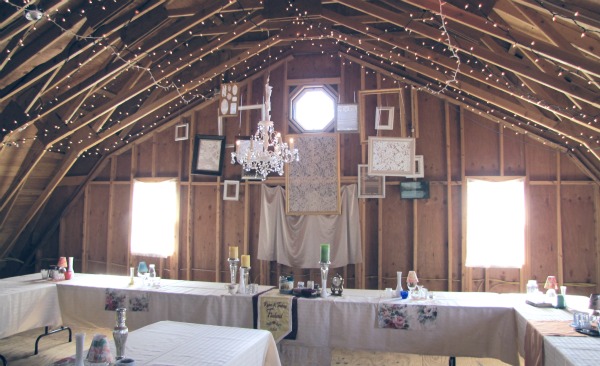 This side of the barn was the "head" table.  Tredessa and Ryan sat here along with their wedding party.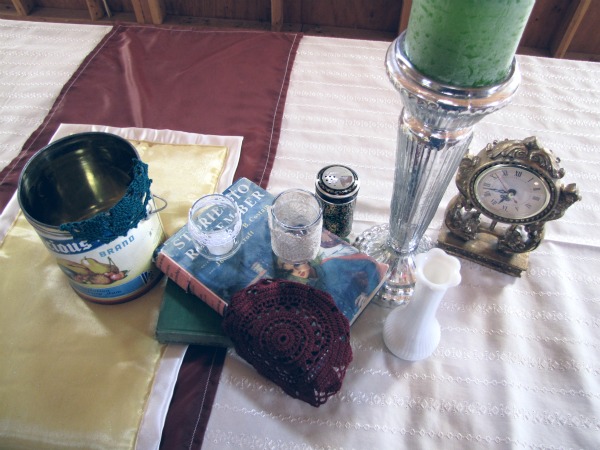 Vintage cans, books, candle sticks, and handmade doilies (given to me by my mother-in-law!) adorned the middle of the tables.  I love that we used long tables instead of round.  It felt like a grand banquet in there:)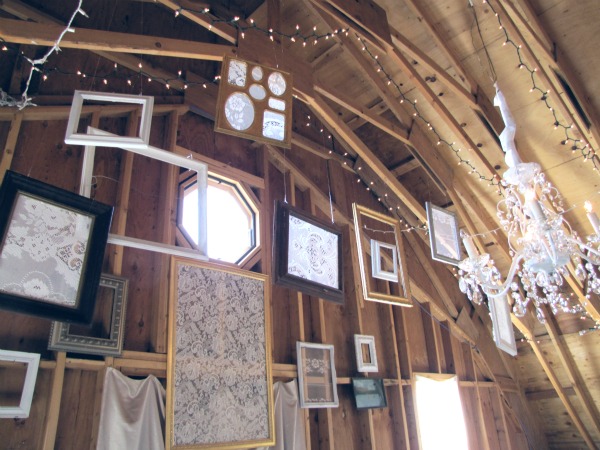 Different frames with white lace hung above the head table.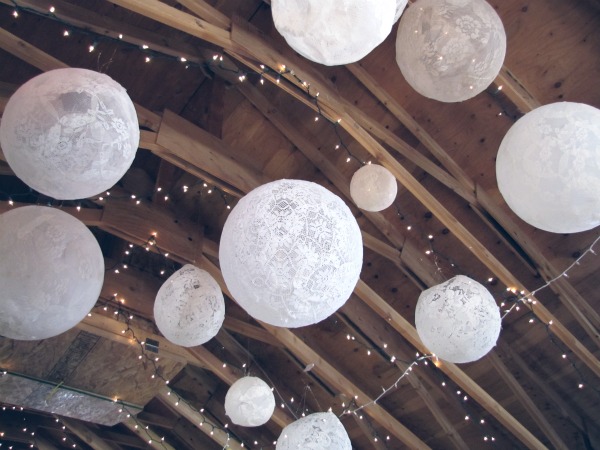 In the center of the ceiling we hung a dozen lace balls in varying sizes.  Our sister-in-law Jovan taught us how to make them – they turned out so cool, and I now have one at my house.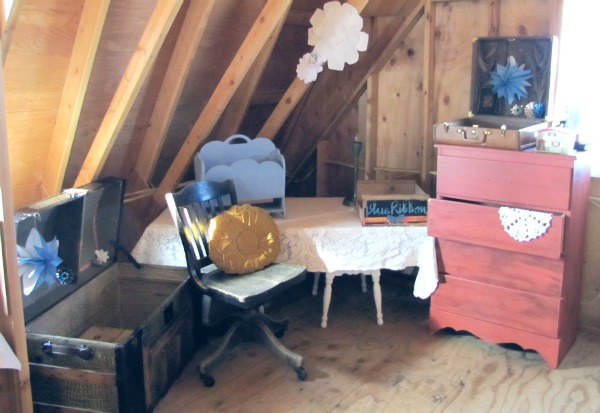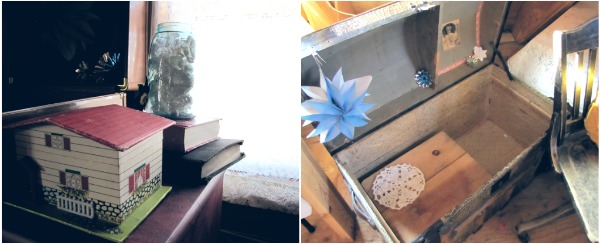 This was the gift table – I was in charge of this, and I filled it with vintage furniture, lace linens, and paper flowers.  The gifts sat on the table, floor, chair, trunk….pretty much where ever they could fit.
Annnnd, because you've been so patient for "real" photos, here is a peek of what the reception actually looked like on that night: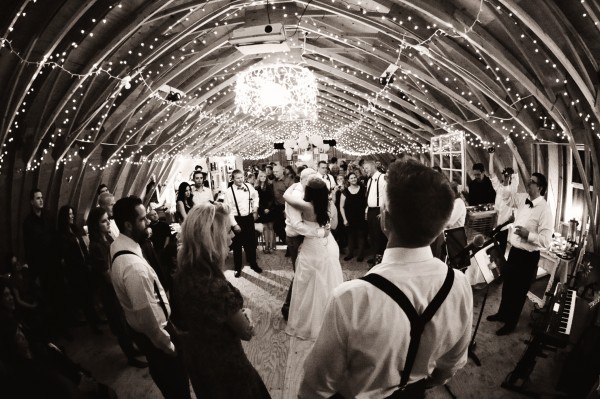 {photo}
Ahhh.  I just loved it.  Almost brings a tear to my eye…