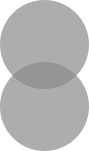 Hello friends!  I posted this recipe for paleo pizza crust on my Instagram a couple months ago, and wanted to do a blog post that I could easily send to people when they ask me for the recipe (which is pretty often – yay for pizza-loving people like me!).  So, here it is!  My go-to grain free, gluten free, paleo pizza crust:

This recipe makes 1 single-serving (7″) pizza crust, but is easily doubled, tripled, ect… for all the hungry people in your life.
Ingredients:
1/4 cup almond flour
1/4 cup tapioca flour
1 tablespoon coconut oil (solidified) or ghee
1 tablespoon coconut milk
a few drops of cold water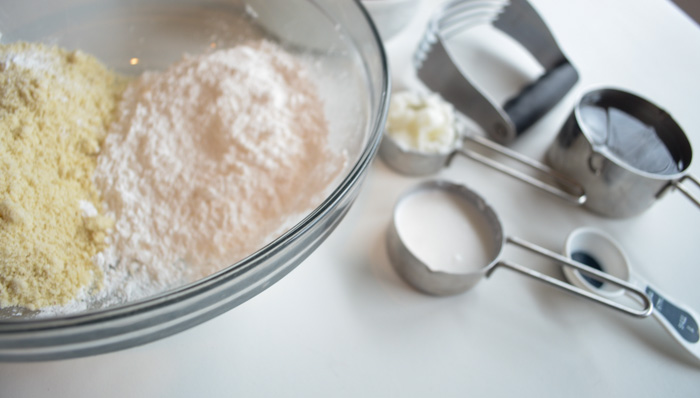 Combine your flours and oil or ghee with a pastry blender or fork.  Break it up into small chunks, and add your coconut milk.  Start adding a few drops of the cold water and press the dough together as you go.  The dough will be stickier than regular dough – totally normal.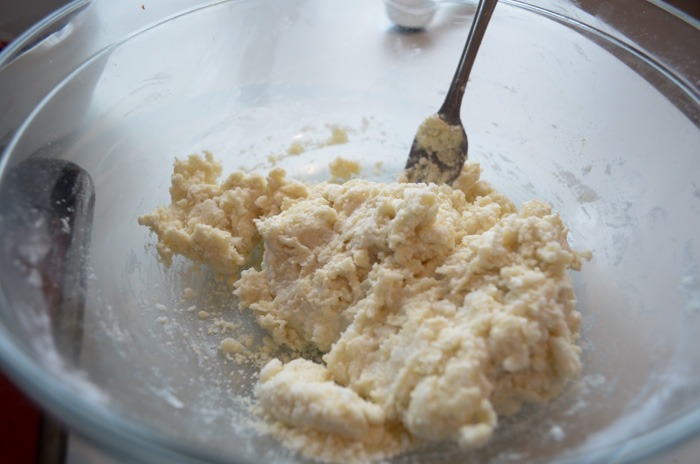 Once the dough is "together", spread it onto a greased baking sheet (or use parchment paper) with your finger tips.  It will be a little tough to get into a perfect shape, but hey, we aren't going for perfect, we're going for yummy!  You can add oil to the top, italian seasoning, garlic, ect… or just leave it plain.
Pre-bake the crust for 8-10 minutes at 400 degrees until it looks like this: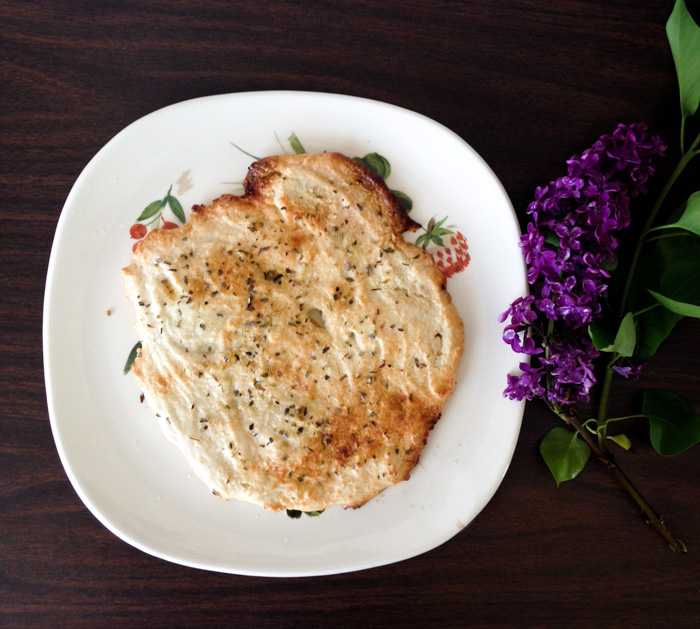 The finished product will be a bit crispier than traditional pizza crust – think thin crust, not deep-dish.  So yum right?!  I have been known to eat it plain just like this, OR you can of course add your favorite pizza toppings.  I usually make my own marinara and then add my favorites: peppers, onions, tomatoes, pepperoni, sausage, jalapenos, ect….  We don't put any cheese on our pizza, and we really don't even miss it.  No, really!  I promise – it's still UH-mazing without the cheese.  Oh, and don't forget to bake it for a few more minutes after you add your toppings.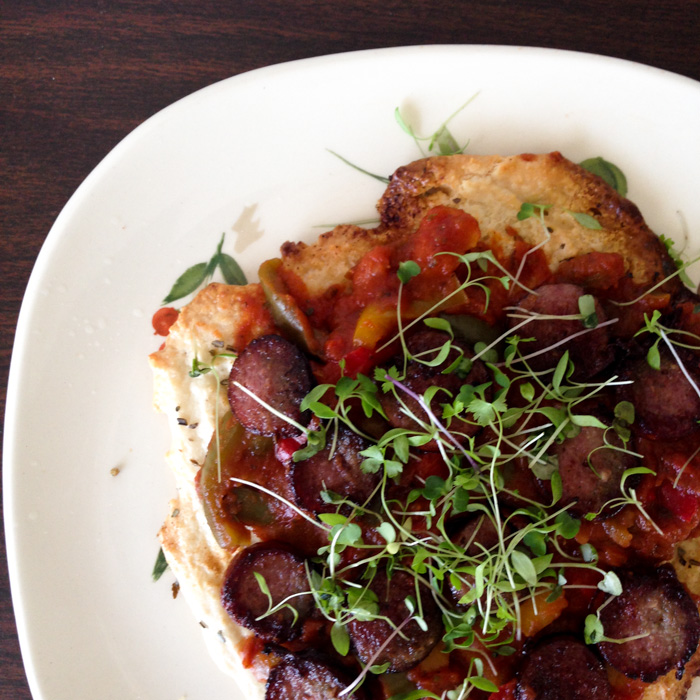 Happy eating!
P.S.  If you follow my blog closely, you may remember this same crust recipe for my paleo berry pies – yup!  It's the exact same recipe!  So versatile right?  Hey, when you have a good thing goin'….