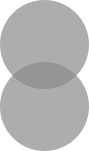 Tristan and I did The Whole 30 from June 4th-July 3rd.  I have to admit, I've struggled a little bit with writing this post.   I've had the draft saved for weeks, and have opened and closed it many times.  If someone had told me a few months ago that I'd be writing a blog post talking about a strict version of the Paleo diet that Tristan and I both did, I would have laughed a little bit and thought they were crazy.  I started hearing about The Whole 30 program and the book written about it, "It Starts With Food".  I did a tiny bit of research about what it was, and decided to get the book from the library and see what all the fuss was about.  At that point, I had absolutely NO intention of actually doing The W30, but my mind was quickly changed once I began reading.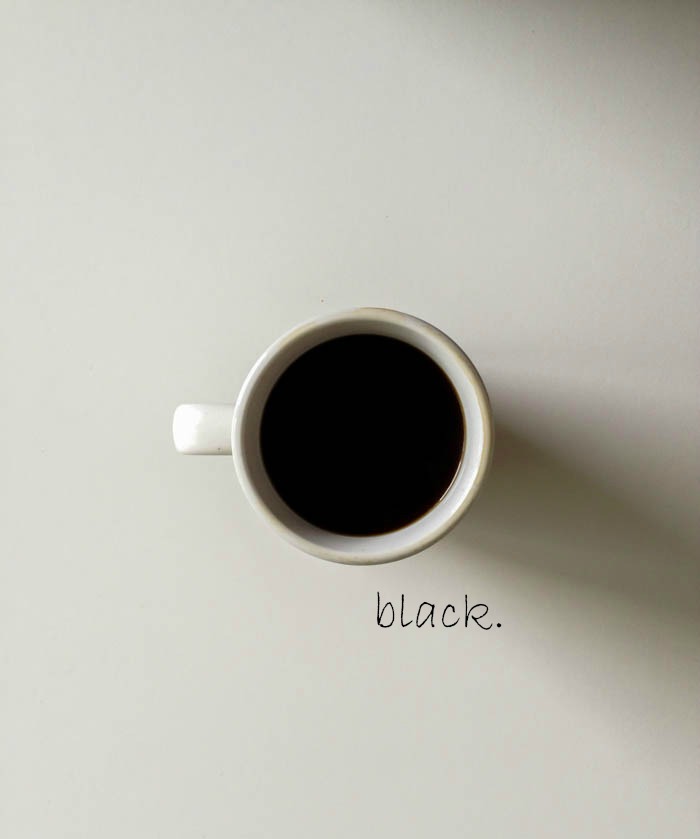 One of the first things that weirded me out was that I would have to drink black coffee.  What?!  I've NEVER been a black coffee drinker – I'm a cream and sugar girl all the way, and I wasn't gonna change….for anybody.  To be honest, healthy eating has never come naturally to me in my adult life.  It always seemed hard, and horrible.  Don't get me wrong, I've gone on diets and lost weight (and then gained weight), but any diet I've done in the past has always been more about how much weight I could lose (in the quickest amount of time) than about how I was actually treating my body or more importantly, how my body was feeling.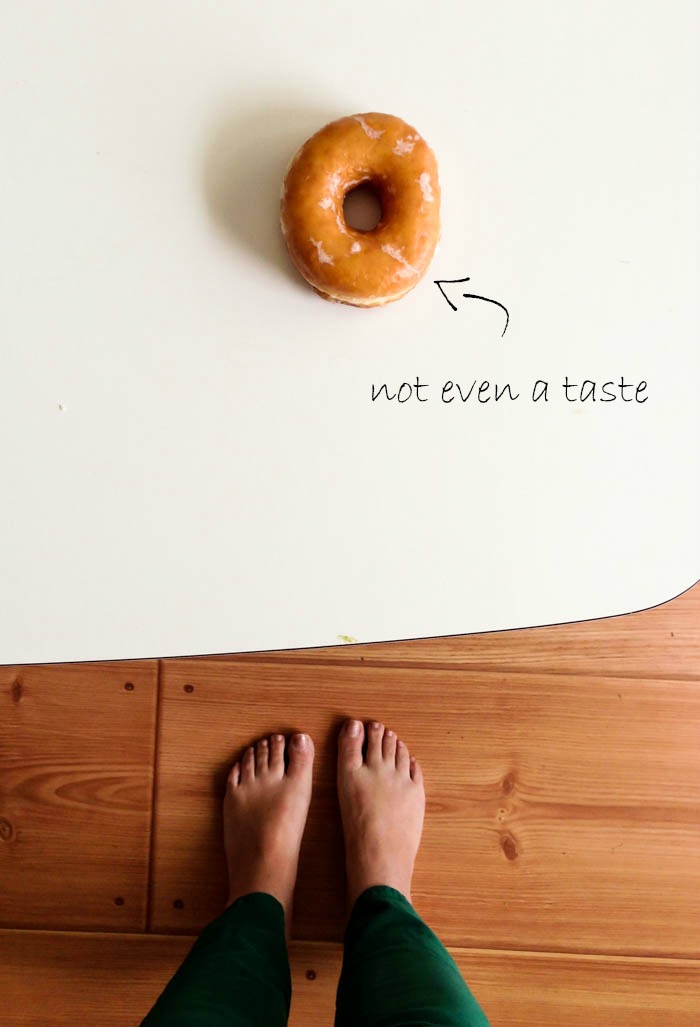 The W30 lasts for 30 days.  You can read all the details, specifics, and the slew of benefits in the book or on their website, but basically, we were allowed to eat meat, eggs, veggies, occasional fruit, and healthy fats.  Everything else (grains, legumes, alcohol, dairy, sugar, processed foods, ect…) was NOT allowed.  We had to eat 3 meals a day.  We were not allowed to watch tv, use a computer or phone, or have any distractions during meal time.  We had to listen to our bodies while eating and stop eating when we were full and satisfied.  We were not allowed to snack between meals.  We could not weigh or measure ourselves for the duration of the 30 days (but we could do it before and after to see the results).  We used this shopping list and meal template to build our plates at every meal.  The healthy fats at every meal are THE most important part of this plan – if you aren't having the fats, your body will not do what it is supposed to.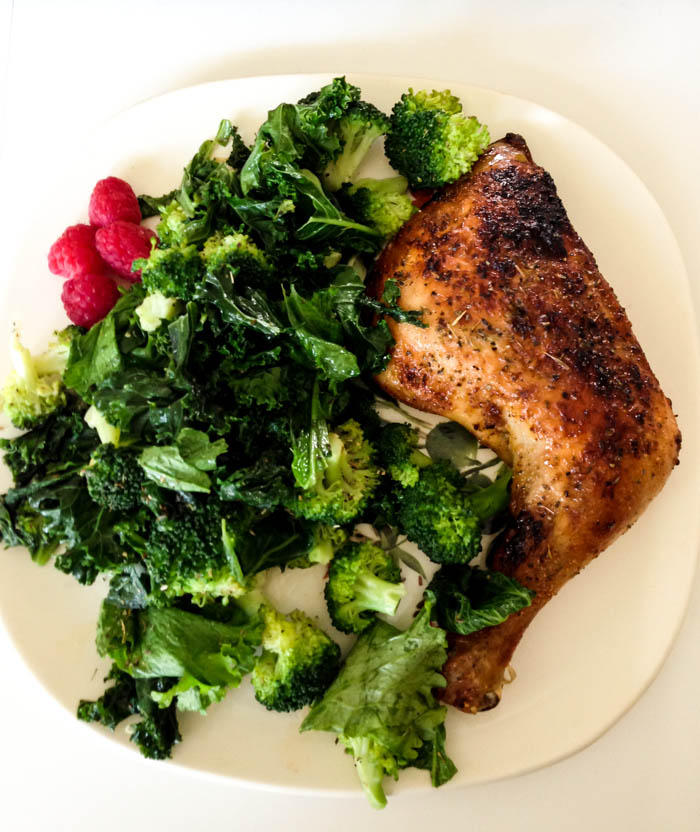 Was it hard?  Yup.  The W30 was a totally different way of eating for both of us.  We had gotten so in the routine of carbs and sugar every day and SO much processed food as well.  This program was a complete detox for us, and believe me, we felt it in our bodies.  Our bodies HATED us for the first week.  We had stomach issues, headaches, brain fog, ect…  Sounds fun doesn't it?  Oh, and the cravings.  Sometimes, they were bad.  One night I could not stop thinking about a Starbucks Frapp.  Seriously, it was ALL I could think about.  I had to have one…..but I didn't.  Once the first week passed, the cravings started to get better.  Was it ever "easy" for us?  Yes and no.  There were days that were easy peasy, and other days that felt like we wanted to die.
The W30 is a LOT of cooking!  We felt like we never left the kitchen, and the extra dishes were no fun.  But, it was wonderful to have fresh, healthy, prepared meals every day.  No frozen pizza for this girl.  One of the hardest things about the W30 is the pre-planning.  Especially when you are going to be somewhere other than your house during a meal.  It is extremely hard to eat out on a plan like this, so you have to be prepared to take meals with you.  Family birthday parties and holidays were difficult to get through, but not impossible – we had 3 family birthdays and Father's Day during our 30 days, and we were still able to stay on the plan by bringing our food with us.  Sure, it was a little weird having to eat a separate meal than everyone else, but they were always very supportive:)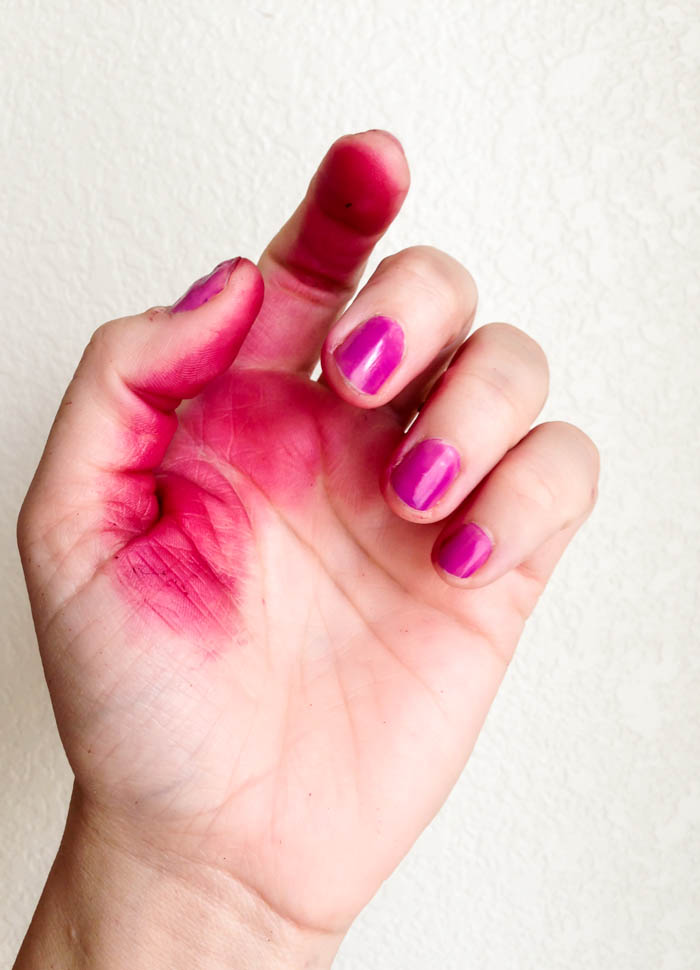 Some stuff I learned:
You CAN get healthy very quickly.  Food plays a huge role in how you feel.
I found out I have an "intolerance" to avocados and bananas.  Sad day for me, but I'm so glad that now I know why I was getting all of those horrible tummy aches:(
Even at the age of 31, you can still learn so much about your body – I haven't always done a good job of listening to what my body was saying.
I have more willpower than I give myself credit for.  I didn't cheat – at all.  Not a taste, a sip, or a bite.  The motto is, No Cheats, No Slips, No excuses.  I took that very seriously, because I did not want to screw up and have to start over.
Doing the W30 with someone else makes it soooo much easier!  I loved that Tristan did this with me, and even though I thought he really didn't need to do it, I'm so happy that he did.  He was amazing, and it's always great when someone else can cook for you.
Fresh coconut is one of the nastiest things I've ever tasted.  I won't be having it again anytime soon.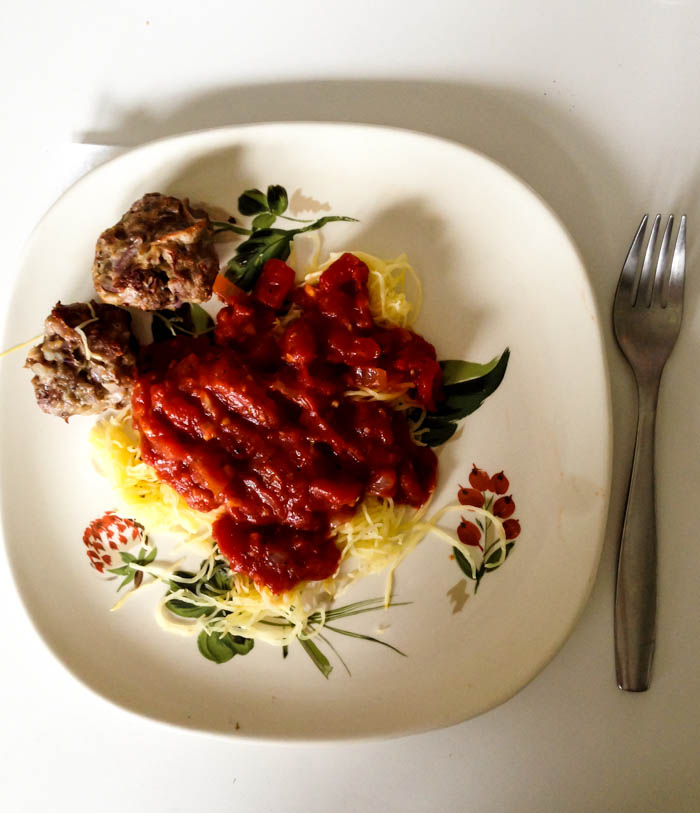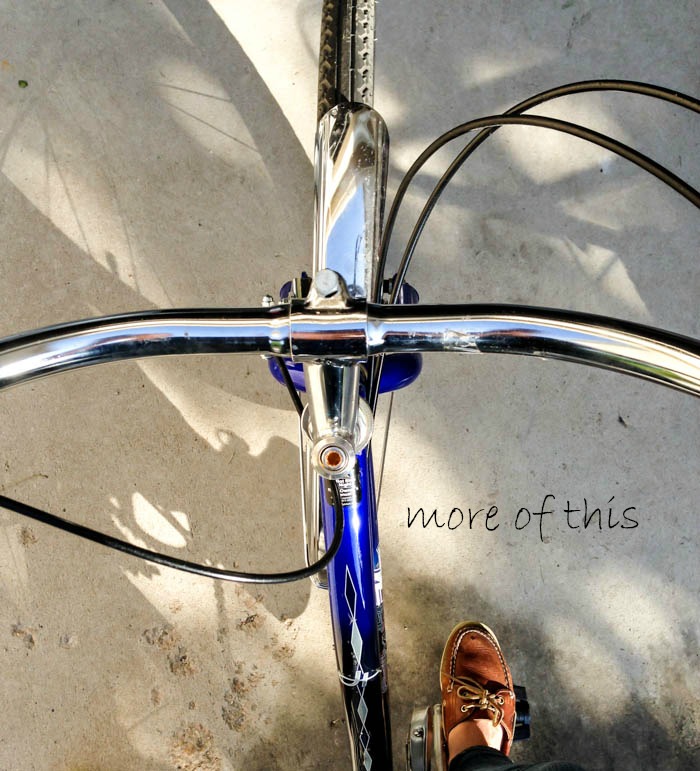 I didn't exercise much in the 30 days, and not at all in the first 10 days – I was much to sluggish and instead I laid in bed and felt sorry for myself;)  But I do know that exercise is a really healthy thing for everyone, so I'm trying to get in a regular schedule now.  Any tips on getting a chronic non-exerciser moving more?
>>>>>>>>>>>>>>>>>>>>>>>>>>>>>>>>>>>>>>>>>>>>>>
Okay, so I know you're all wondering about our results…..
I lost 13.6 lbs and 4″ off my waist in the 30 days.  Since ending The W30, I have lost an additional 11.4 lbs for a total of 25.0 lbs in 2.5 months!
Tristan lost 13.8 lbs and 5″ off his waist in the 30 days.  Since completing The W30, he has lost an additional 6.4 lbs for a total of 20.2 lbs in 2.5 months! (right?!  Who knew he had that much to lose??)
Our energy levels have gone way up – I used to have afternoon "crashes" everyday, and would have to have coffee and sugar to get through the evening without feeling sleepy.  That crash is totally gone now!
I also had pretty bad muscle pain in my right arm and shoulder, and that pain is gone now.
My seasonal allergies have gotten SO much better as well – I used to take allergy meds every day, but not anymore.  In 2.5 months, I have taken the meds only 5 times.
As I said above, I used to have frequent stomachaches and didn't know quite what was causing them – my stomach feels so much better now!  I'm still in the process of pinpointing exactly what I'm sensitive to, but I'm off to an amazing start.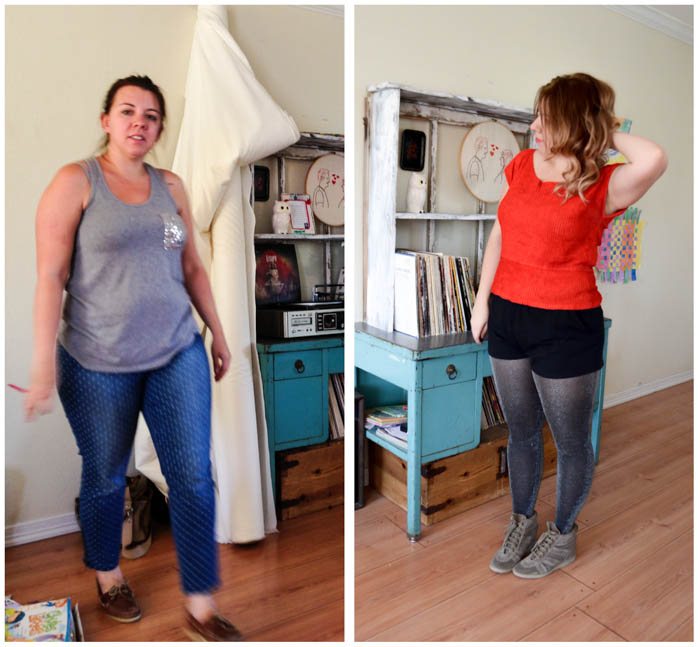 Okay, here is my official "Before and After" photo….I hesitated a lot with posting this, because well, the Before just looks so awful, (cringe) and I didn't take any "official" Before photos cause I didn't think I would look that different in just 30 days.  Haha – lesson learned.  Take those before photos people! ;)  The Before photo was taken the last week of May 2013, and the After photo was taken July 4th 2013.
The most exciting part of this journey is that Tristan and I didn't stop doing the plan after the original 30 days.  We aren't quite as rigid with it as before, but in the past 1.5 months since the completion, we have still done The W30 95% of the time!  Going into it, I thought that we would just do it for the month and then we would be done.  I'm SO happy that we have continued!
Here are some direct links to the books that have helped us sustain our Whole30 journey for so long:
---
Thanks for reading this – I know it was long and full of lots of boring details.  But I feel like documenting changes (good and bad) is important.
I feel really good.  Just wanted to share:)