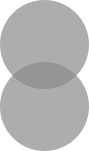 We love Sweet Action Ice Cream here in Denver.  It has the most unique and yummy flavors of ice cream that I have ever tasted….and I've tasted a LOT.  A few weeks ago, we heard that a comedy podcast called Jordan, Jesse, GO! was going to stage a 1,000 ice cream cone GIVEAWAY at Sweet Action on August 3rd (Check out the Kickstarter).  We desperately wanted to go down and be a part of it, but we had family coming into town, and we weren't sure if we'd be able to make the timing work.  As luck would have it (well, luck for us, and bad luck for them), tornado warnings hit the Denver area that day, and the bad weather slowed our family's arrival wayyyy down.  We quickly decided on a whim to brave the storm and go down to Sweet Action to try and see if any of the 1,000 cones were left.
We parked the car, walked quickly down the block, and our hearts sunk when we saw Sweet Action employees pulling the signs down for the free ice cream away…..we thought we had missed it!  But then.  This happened:
Yup!  Not only did all 5 of us get FREE ice cream, but Gavin got the 1,000th cone (see all of us at 3:26 in the video)!  Yippee!  This seriously made our day so so so much, and we couldn't believe our perfect timing.  We are so excited to be a part of the video as well – how cool:)
Special thanks to Jordan, Jesse, GO! for coming up with this brilliant idea and to Sweet Action Ice Cream for hosting and making the BEST ice cream we've ever had (Dr. Pepper ice cream!!?  YUM).
Oh!  And special special thanks to the 5 people that personally paid their own money so that we could enjoy those cones:  Kate Barry, Donovan Gentry, Taylor Moore, Joe Blubaugh, and the 1,000th cone donor – Paul Blair.  You people are amazing, and generous, and you put huge smiles on our faces – thank you!  :)