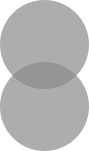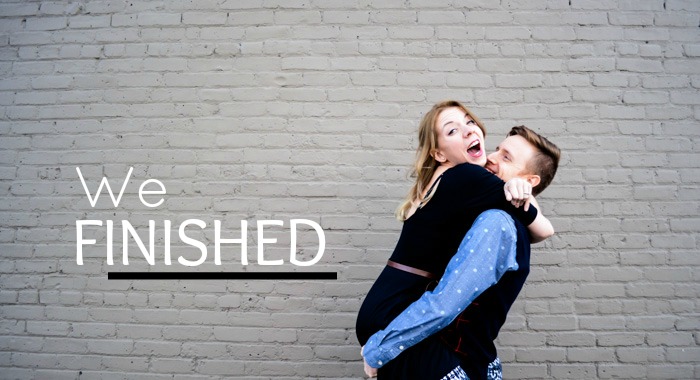 Hi friends!  We are DONE with our 2nd Whole 30!  Yesterday was our 30th day, and we are so stinkin' happy/glad/excited that we finished AND that we got to do it with an amazing support group this time.  The second time around was noticeably different for us – sometimes it was easier (the detox was MUCH shorter), and sometimes we struggled with the exact same thing as the first time.  We didn't cheat, slip, or make excuses for 30 days straight (see the program rules here if you are unfamiliar with the Whole 30).  Good and rough, hard and simple, we DID IT and gave it 100%.  AGAIN!
Ready for some progress photos?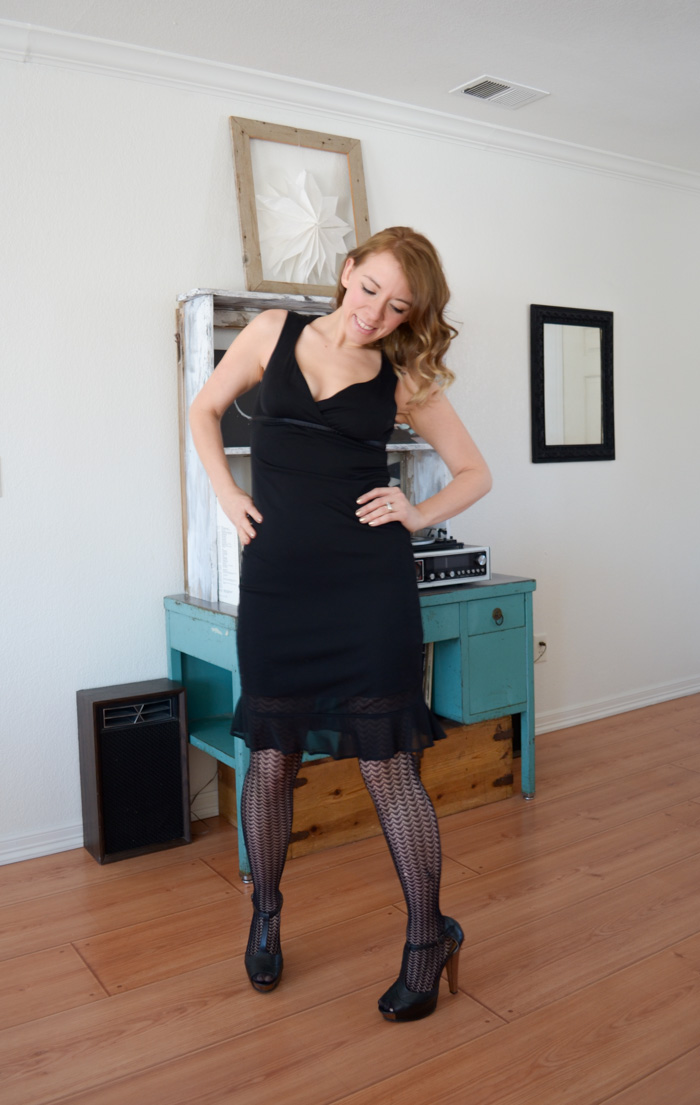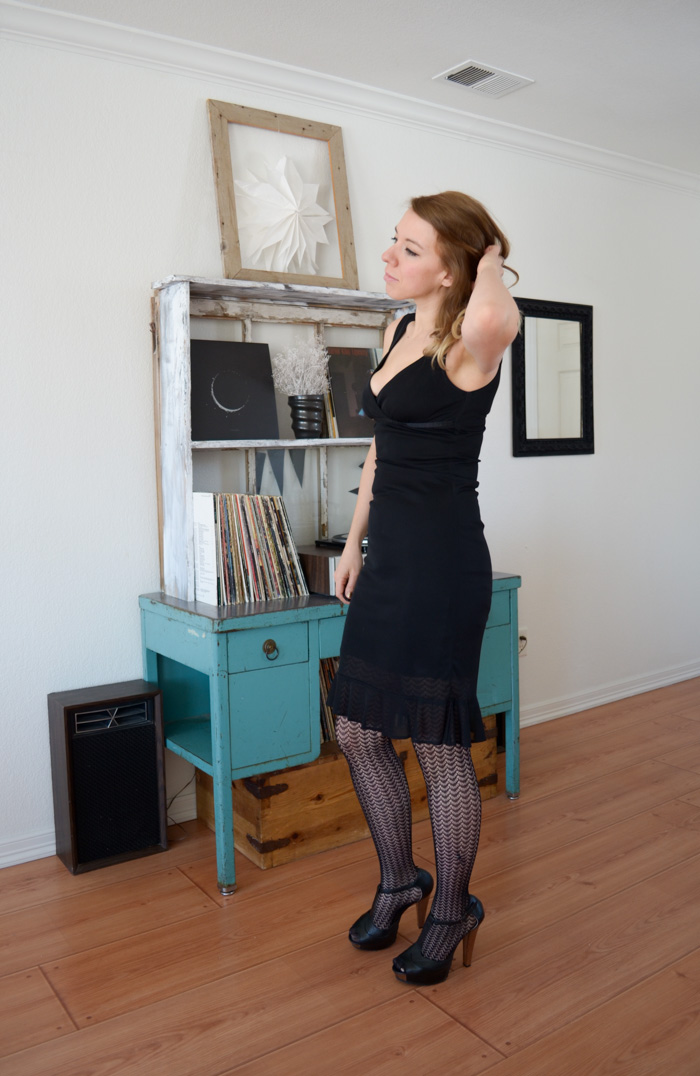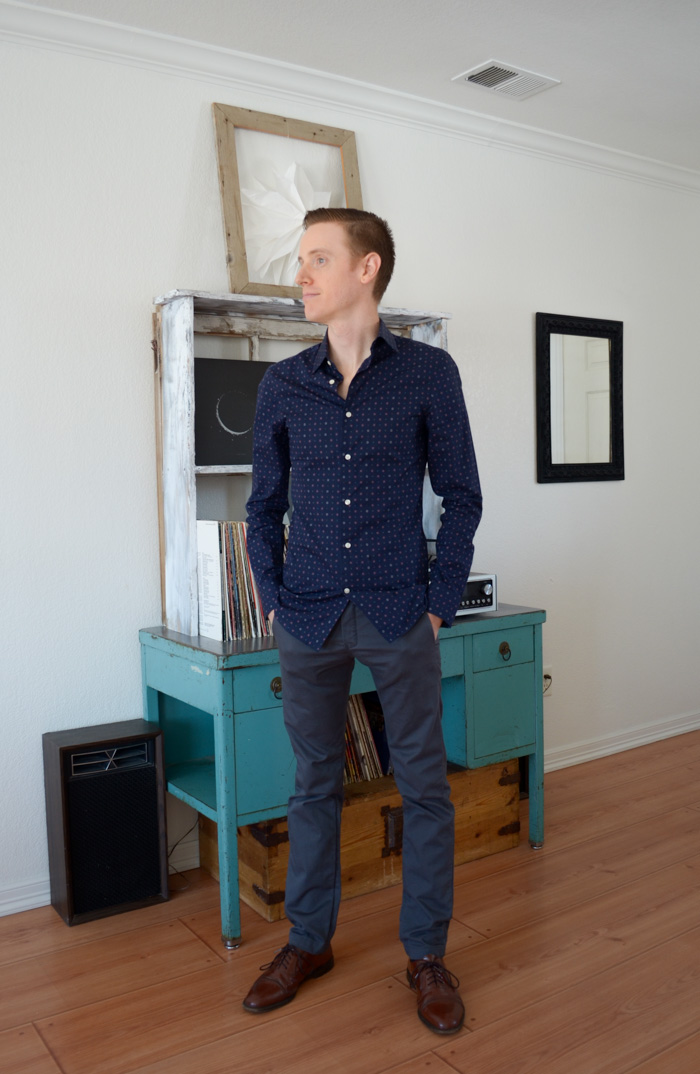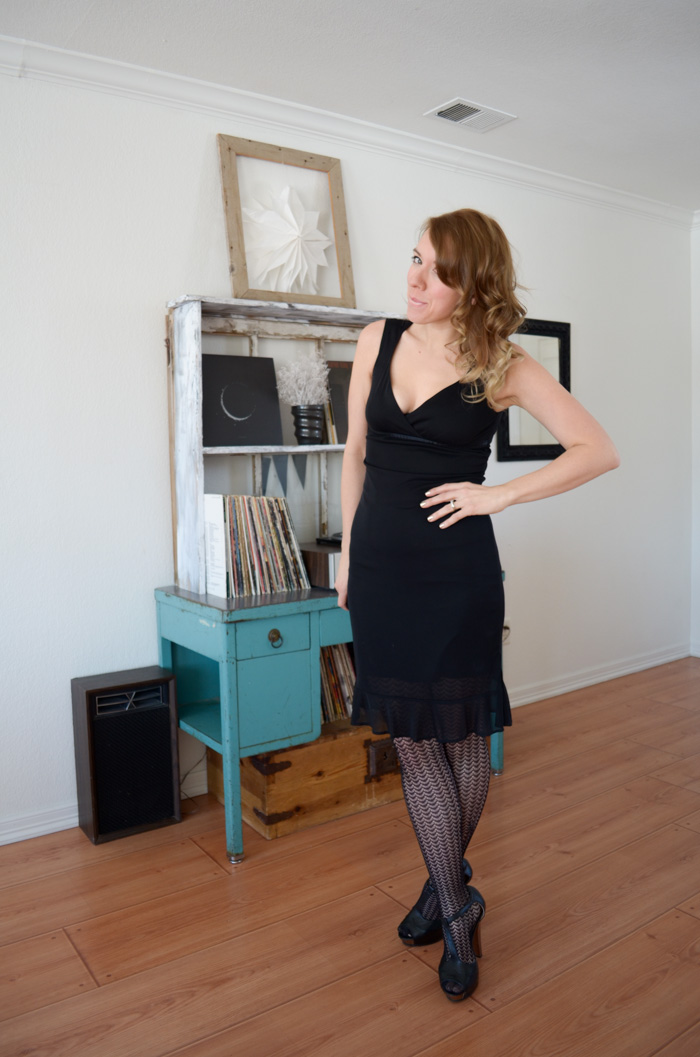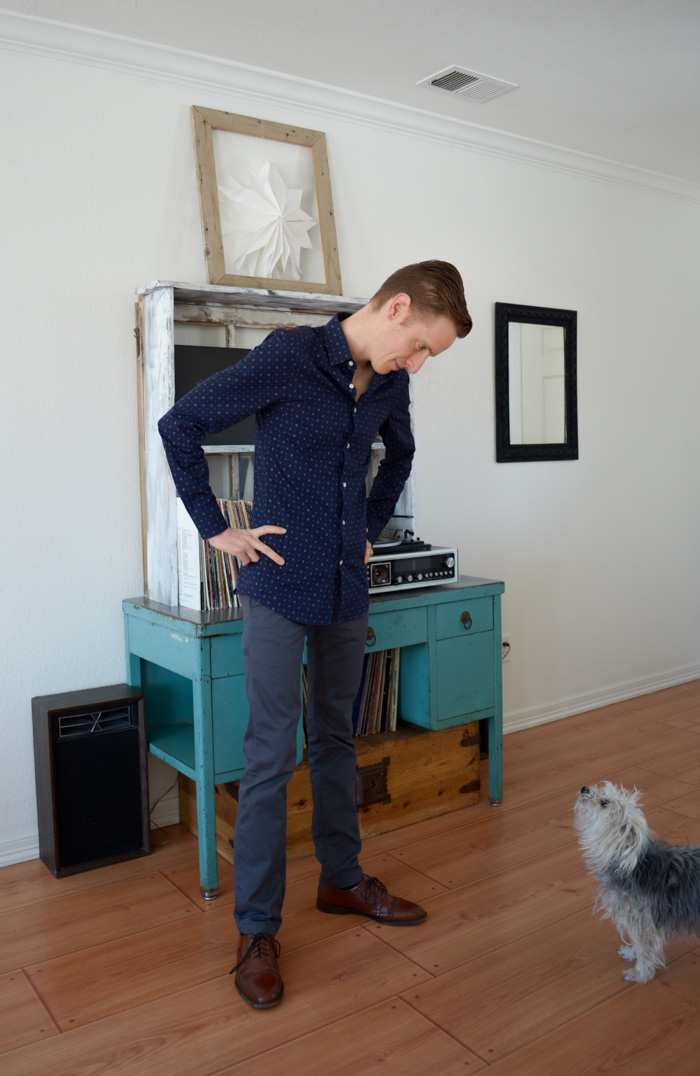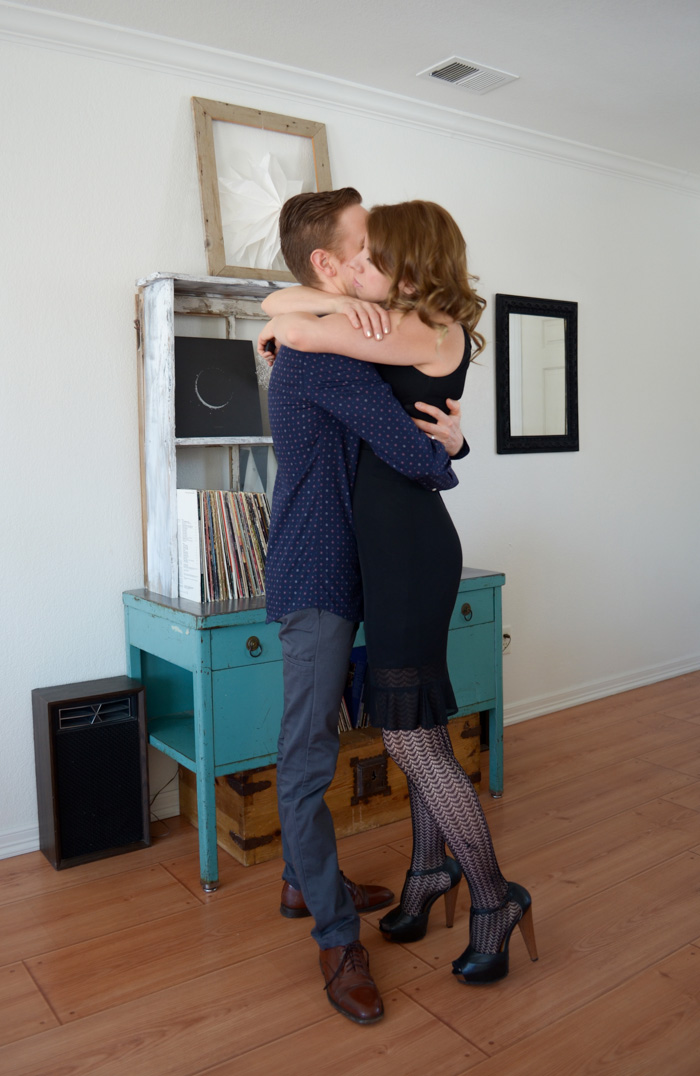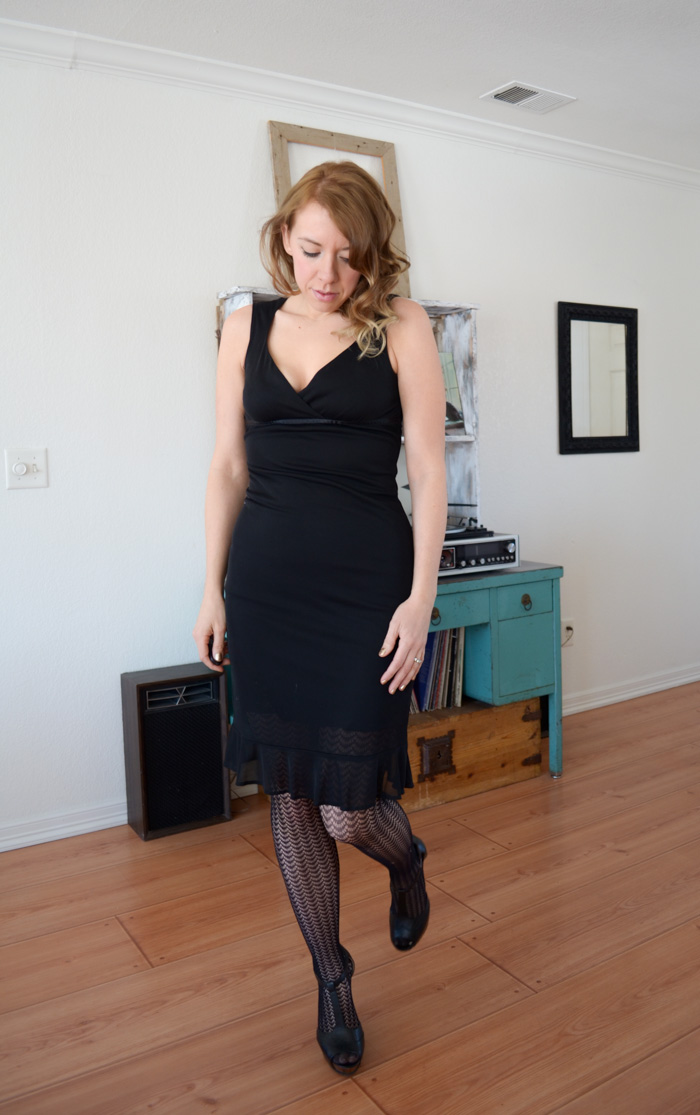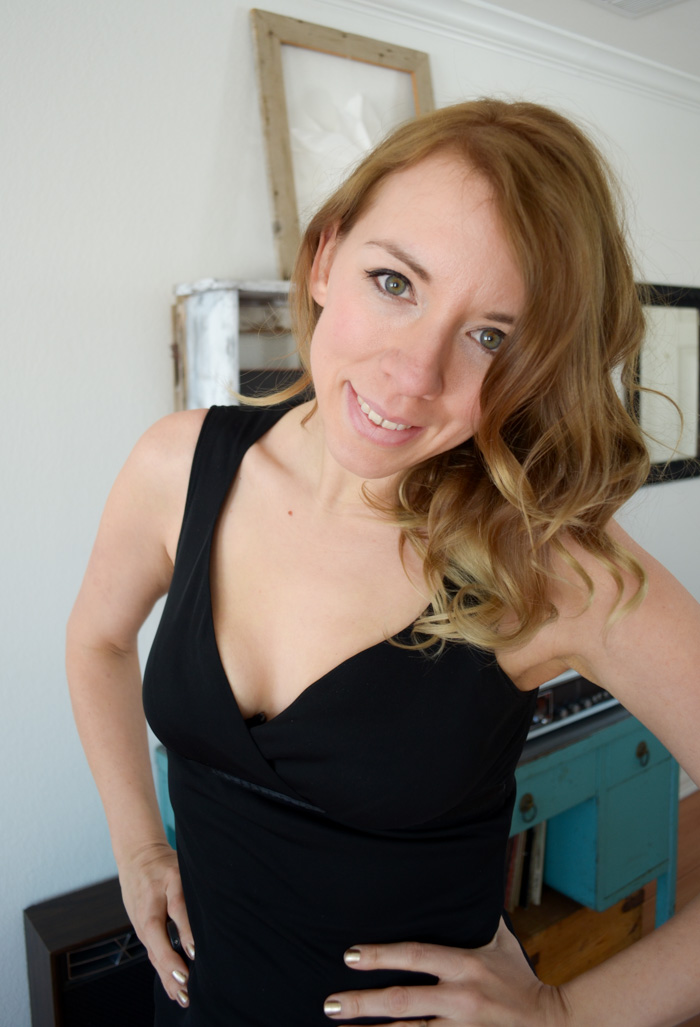 We took these photos yesterday, and it was really special because the black dress that I am wearing was one that I wore in our engagement photos back in 2001!  I was only 19 then, and I NEVER thought I'd be able to wear this dress again!  Needless to say, we both feel amazing!  Even though we stayed with a pretty strict paleo diet in between our Whole 30's, we knew that doing another Whole 30 was needed for our discipline – both mentally and physically.  We pushed ourselves, tested our willpower, and forced ourselves to dive even deeper into health for our bodies.  It also made us step back and look at some of the old habits that we had allowed to start creeping back in (like relying too much on "healthy sweeteners" to feed our old sugar cravings).  I am SO proud to say that I exercised a LOT more this time around – not everyday, but about 4 times a week, which I am really happy about.  But Tristan, he is a machine, he has been exercising 6-7 days a week and it shows – he is looking H.O.T.!
As I told you before, neither of us wanted to do this second Whole 30 to lose more weight – we had both already lost SO much in the first 7 months, and we were both totally happy with our weight when we started (which is a miracle!).  I wasn't even sure if either of us would actually lose any weight at all!  Since we couldn't weigh ourselves for the entire 30 days (that's the rules people!), we JUST found out our progress this morning.  Here are our results from our 2nd Whole 30!
I lost 4.8 lbs and .5″ off my waist in the 30 days.  Since starting our Whole 30 and Paleo journey, I've lost a total of 59.0 lbs, and a total of  11.5″ off my waist in 8 months!
Tristan lost  2.8 lbs and 1 1/4″ off his waist in the 30 days.  Since starting our Whole 30 and Paleo journey, he's lost a total of 34.2 lbs, and a total of  9″ off his waist in 8 months!
You guys, we are both SUPER happy and excited with our results!  Honestly, I didn't think that I would lose any weight at all this time (I was also a littler nervous of a possible GAIN and I may have worried about it once or twice…), and I definitely didn't think that Tristan would continue to lose more weight!  He's seriously looking amazing.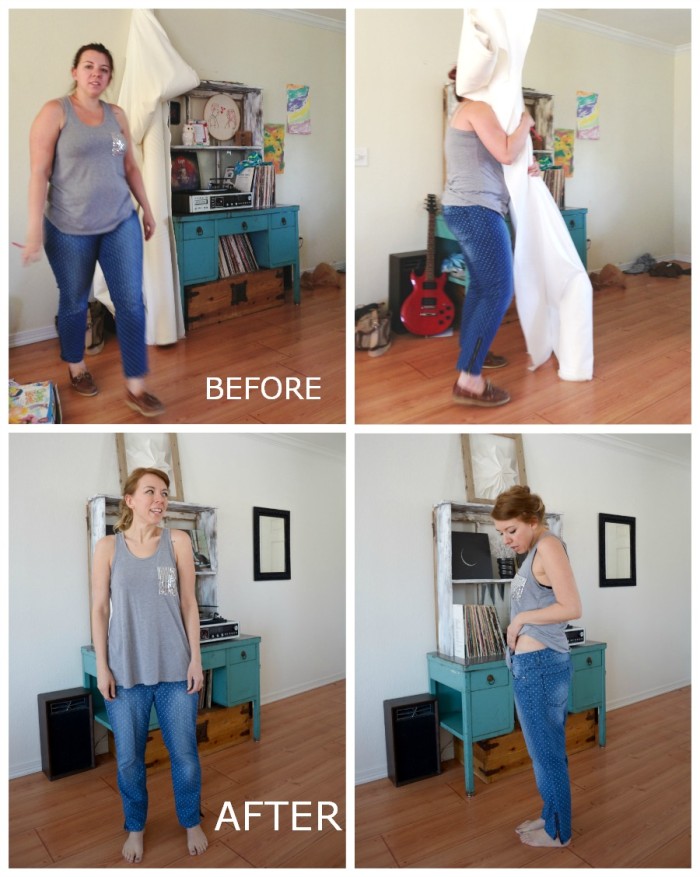 Just for fun, I took these "After" photos and used some "Before" photos from May 2013 which were taken about 2 weeks before we began our first Whole 30.  I seriously laughed out loud when I put the exact same outfit on and the pants literally fell off of my butt and hips when I walked!  It was quite a sight, and it really showed me how far I have come in just 8 months!  Even though the outfit doesn't fit me anymore, I wanted to keep it around as a reminder of where I was.  I'm SO glad and proud that I am not there anymore!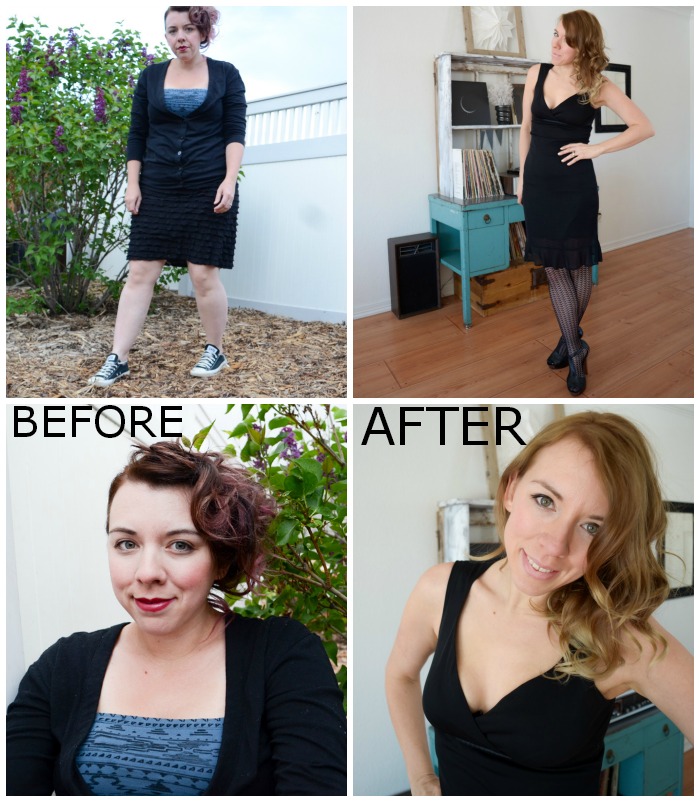 Suffice it to say, I am SO glad that we did a second Whole 30, and I would love to do another one in the future.  But today?  Today I am celebrating a job well done with a big slice of paleo pumpkin pie!  I've been dreaming of it for weeks, and the time has finally come.
Thanks for letting me share this with you friends!  You all have been such a huge encouragement to me through this process!  And a VERY special message to all of my friends and family that did the Whole 30 with us this time – I love you all – you are amazing and inspiring, and I wish that I could tell each of your stories!  Oh, and I LOVED our secret group on FaceBook – let's keep it going ok? ♥
P.S.  Tristan and I are DEFINITELY continuing with our paleo eating, and have no plans to go back to our old way of eating.  I mean, who WERE those people?? ;)