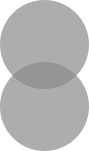 Yes, there is more wedding talk today.  We are all still so excited about it (and SO excited for our sister), and honestly sad that it's over so we can't stop talking about it!
Our other sister (there are 4 of us!) has a large house with 3 bathrooms, so on the day of the wedding – all the girls took over and shipped the boys off to our brother's house so we could get ready there.  My Grandma had my camera for the most part because I was busy trying to get ready in addition to helping two of my sisters (bride included) put on fake lashes.  Shhhh….don't tell anybody they were fake.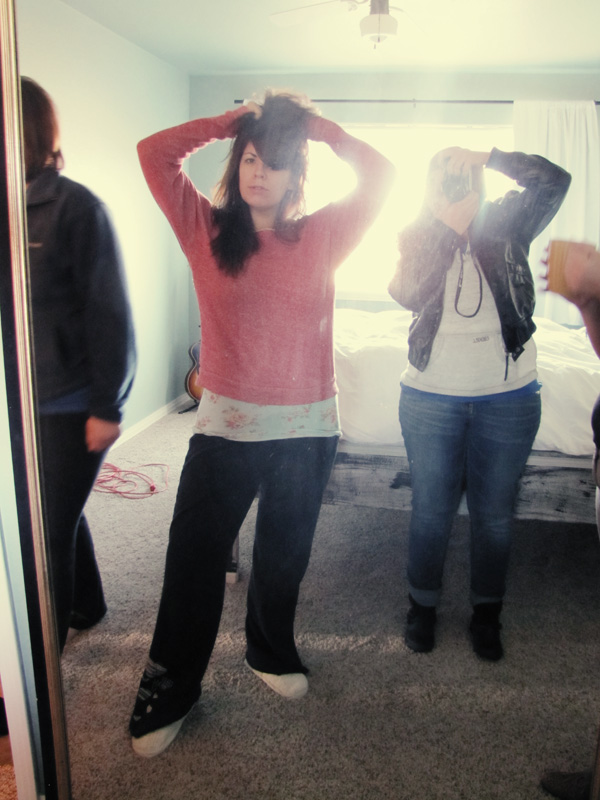 Tredessa (the bride) and I checking ourselves out in the big mirror before the craziness began.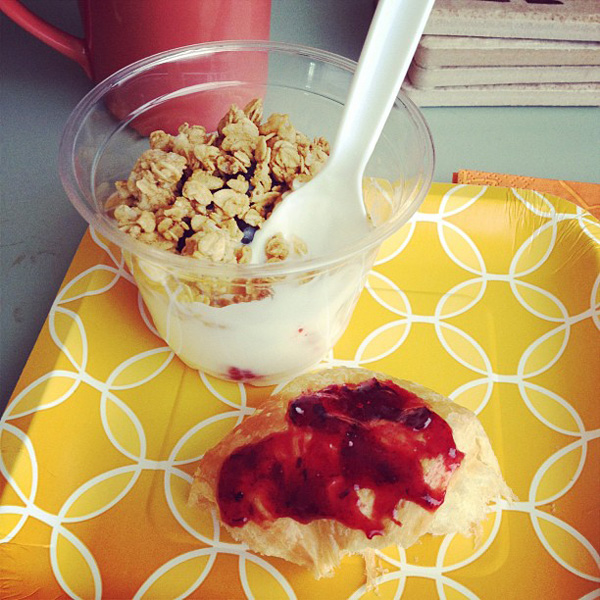 Before we did anything else, we first had to eat a delicious breakfast provided by our dear friends who came in from Minnesota to help with the wedding.  They are WONDERFUL!  Look, here they are doing the flower girls' hair: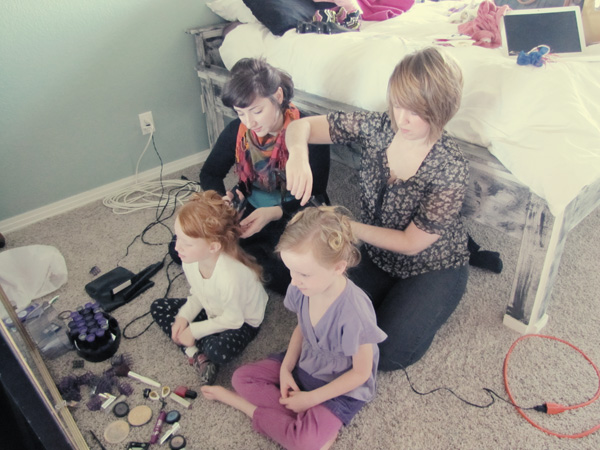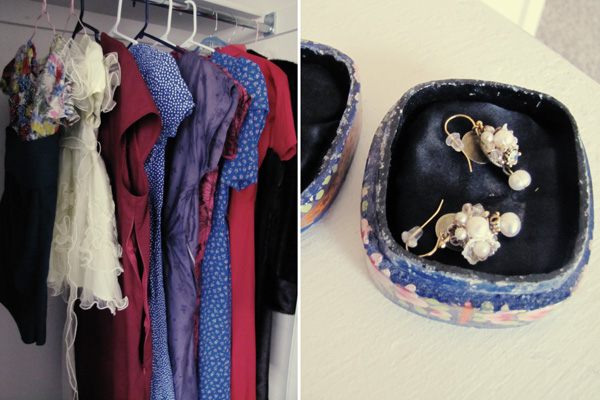 As Stephanie mentioned yesterday, the wedding was '40s inspired so all our bridesmaid dresses were vintage and lovely.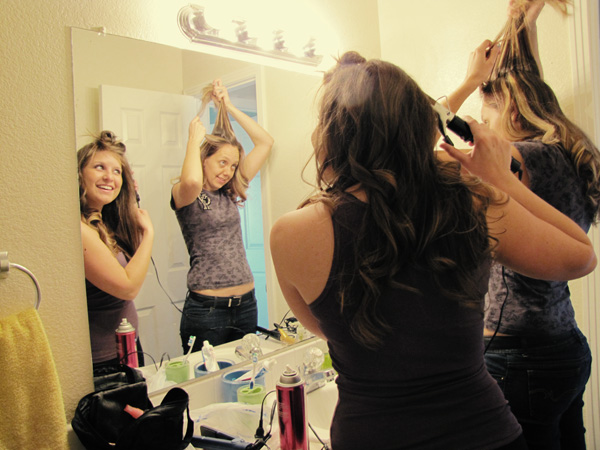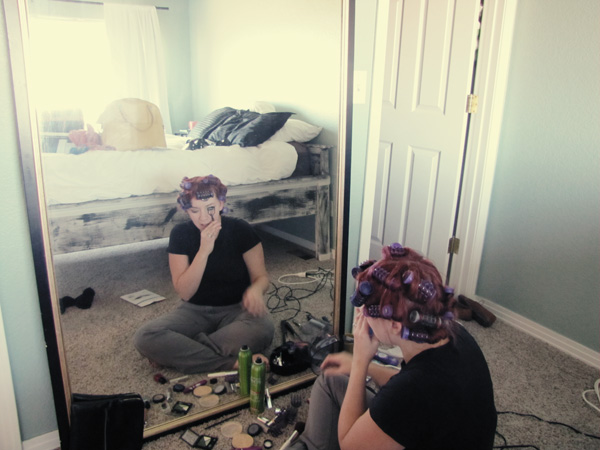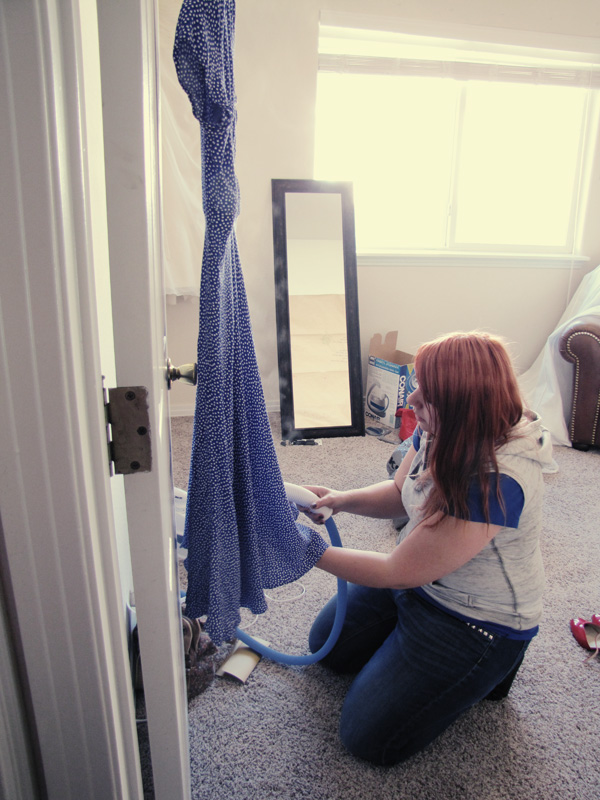 It was SO nice having 3 bathrooms…seriously, look into it – it's wonderful.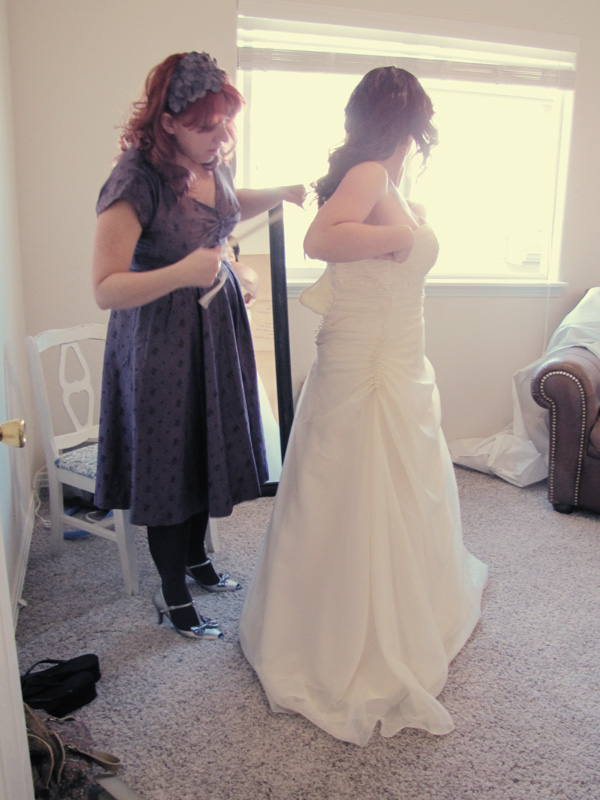 Stephanie was the Matron of Honor for the wedding.  I can't remember if we've mentioned it on the blog before and I'm too lazy to go back and look but when we were young (so young I can't even really remember when exactly) we sisters came up with the plan for our weddings.  The sister directly above you in age would be your Maid (or Matron) of Honor, so since I'm the youngest – I was the Maid of Honor for our oldest sister.  It works out quite nicely and I'm actually so grateful we decided to do it that way, it makes it so much fun!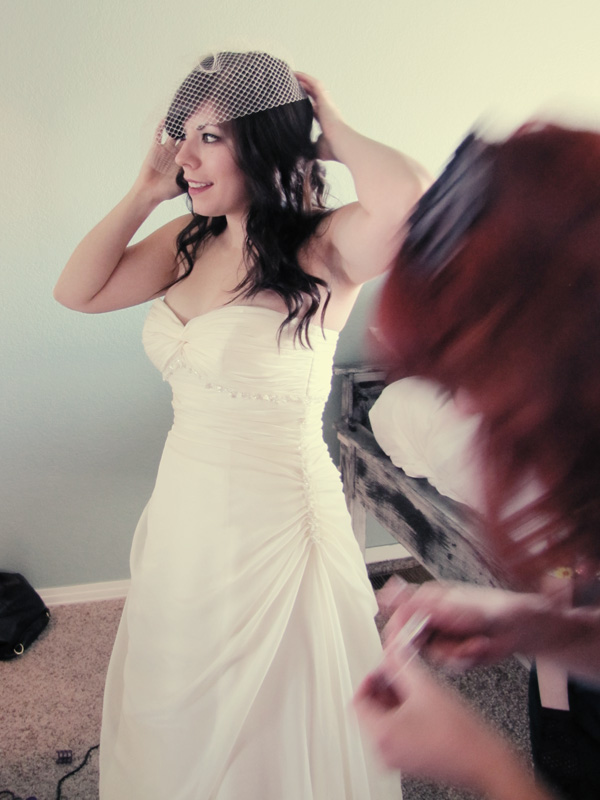 This was not posed – for real – she is just that gorgeous.  All.  The.  Time.
We all had SUCH a good time getting ready together and being able to spend the whole day with our sister.  We are patiently (but anxiously at the same time) waiting on the professional photos to come back.  Eeeeek, can't wait!  Here is a little peek at the photo sesh for funsies though: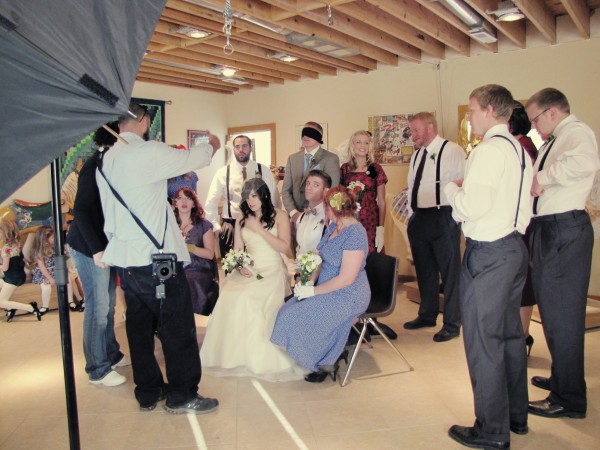 We're getting closer…
Love love.