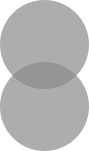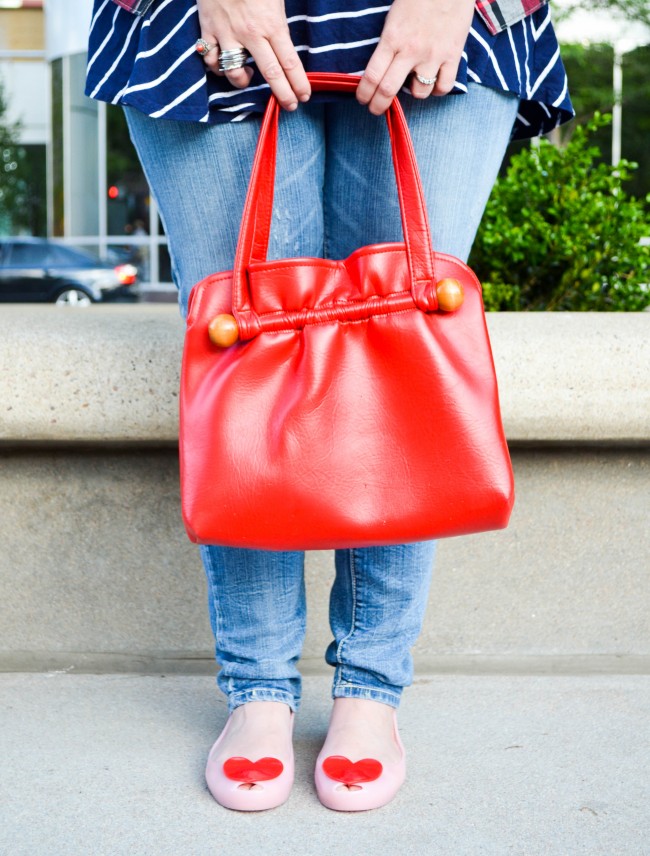 I told you it would happen, and yes, it's true.  I'm officially 30!  I had an amazing birthday!  I had 3 birthday blogs written for me – one from Tristan, one from Stormie Dae, and one from my Mom so you should go and read them cause they are all wonderful and unique.  Thanks guys – love you!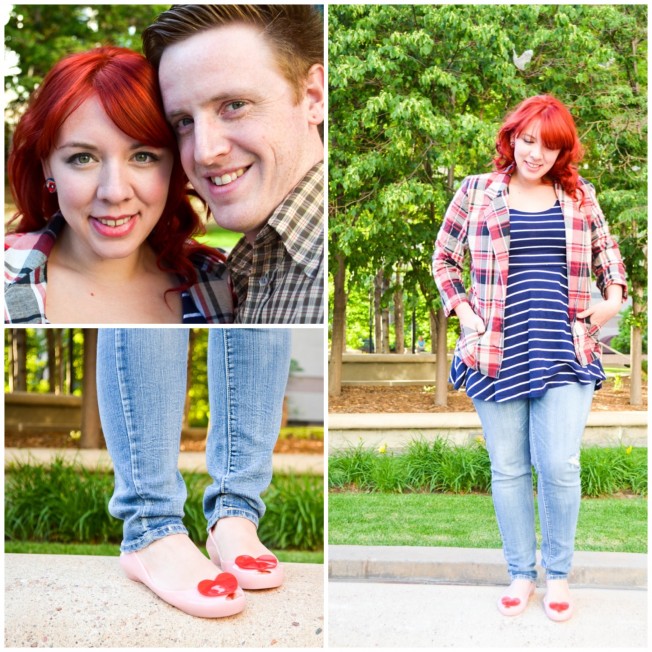 Tristan and I went out for a date night on my birthday and snapped these photos.  I got to wear my new jelly shoes with hearts (that I got in Paris!) – aren't they cute?  I'm still a princess deep down:)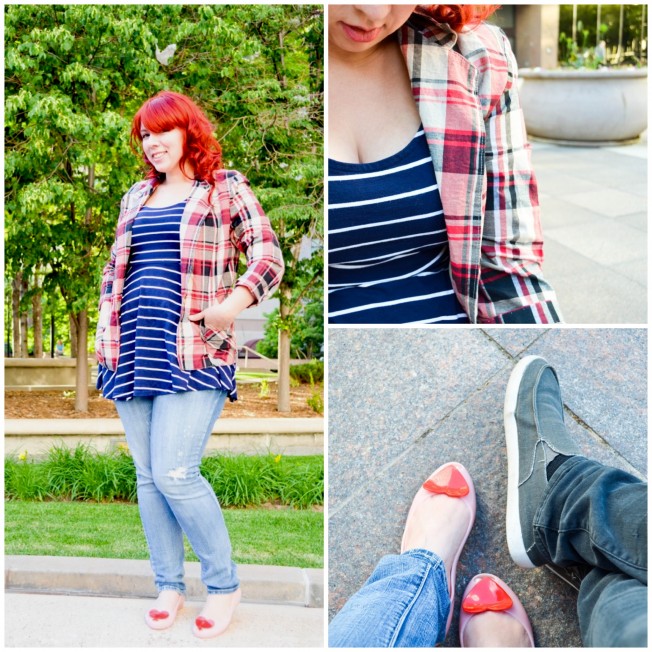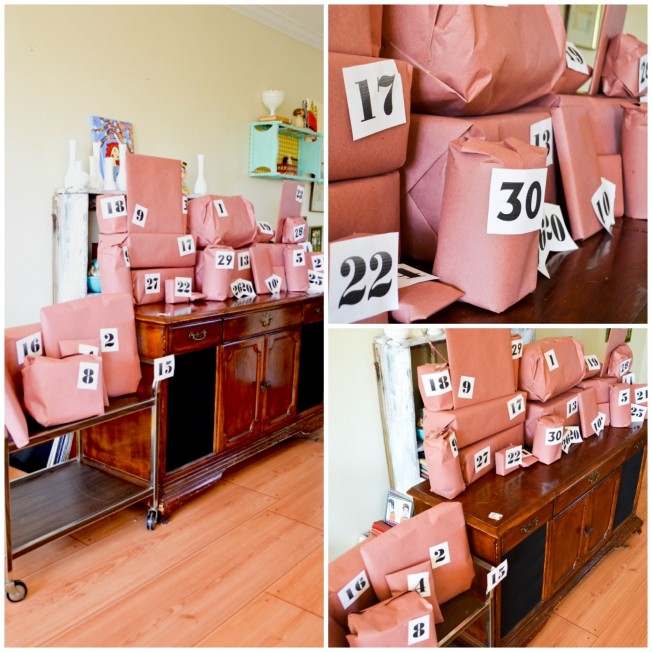 On the morning of my birthday, I came downstairs and saw this HUGE pile of presents!  Tristan is an incredible husband and such a thoughtful gift giver and he gave me 30 gifts for my thirtieth.  One of the best things about it was that he went thrifting for some of the gifts!  He actually spent time looking for vintage treasures that he knew that I would love.  Awwwww!  Wanna see some of them?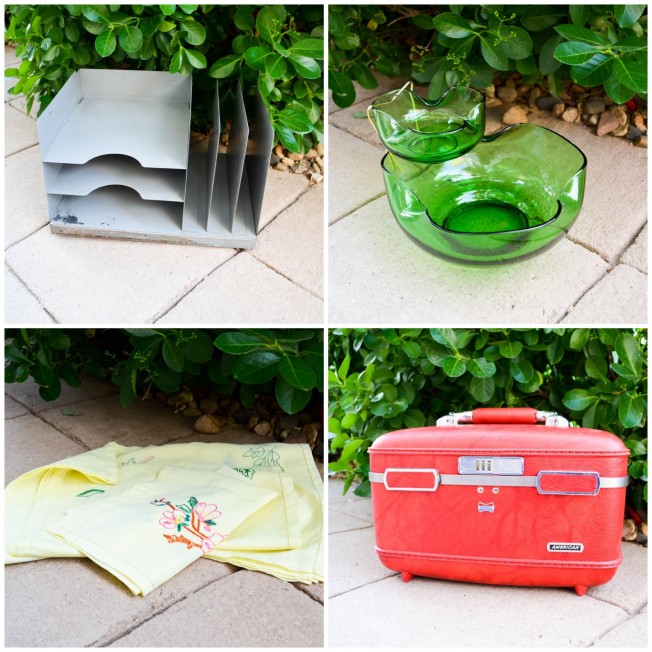 Metal organizer, chip and dip bowl in emerald green, floral embroidered napkins, and coral travel tote.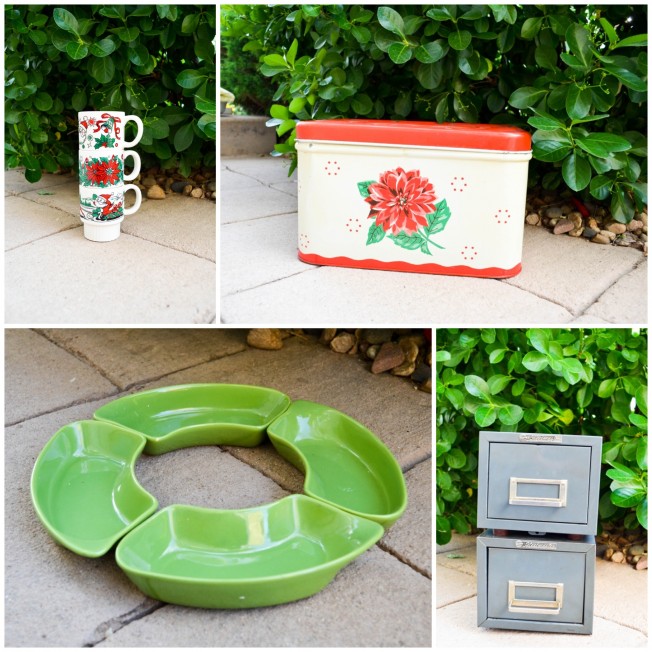 Stacking Christmas cups (I collect these!), metal poinsettia bread box, circular green tray, and metal drawers.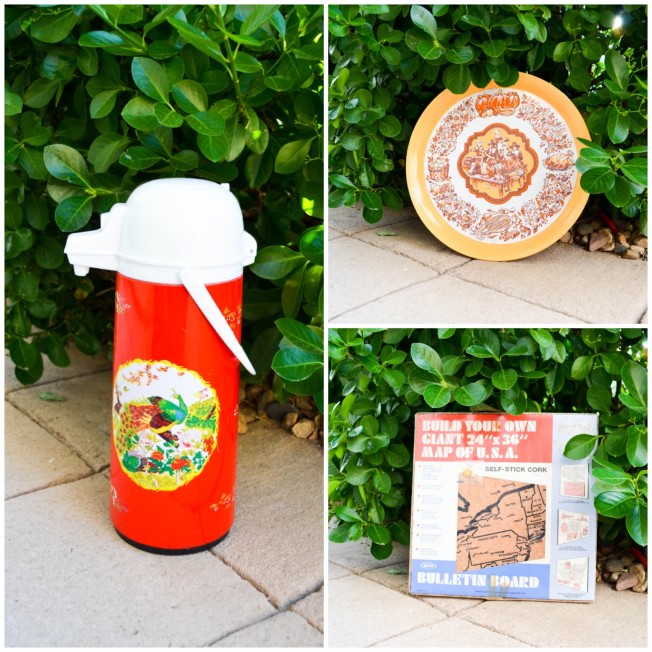 Peacock drink dispenser, metal Thanksgiving tray, and a giant map cork board with pushpins (eeeep!).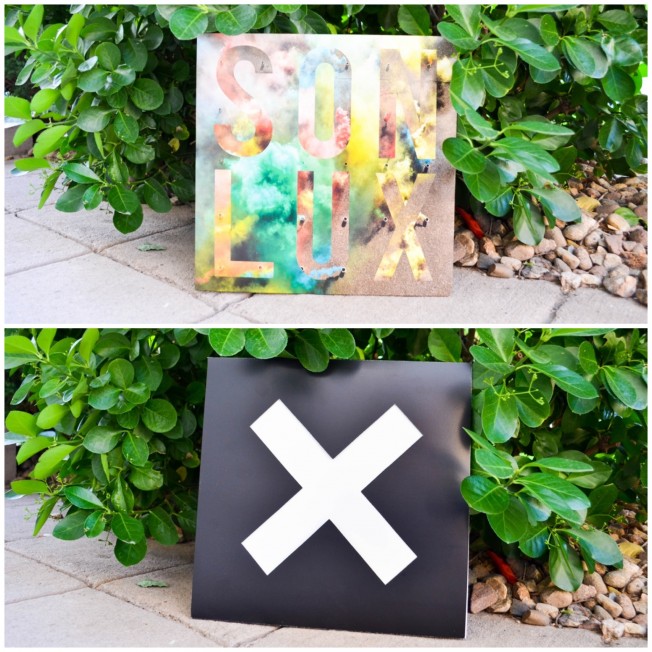 I also have to mention Son Lux and The XX on vinyl!  I was so excited to get these, and I can't wait to add more of my favorite albums to my collection.  I ♥ music:)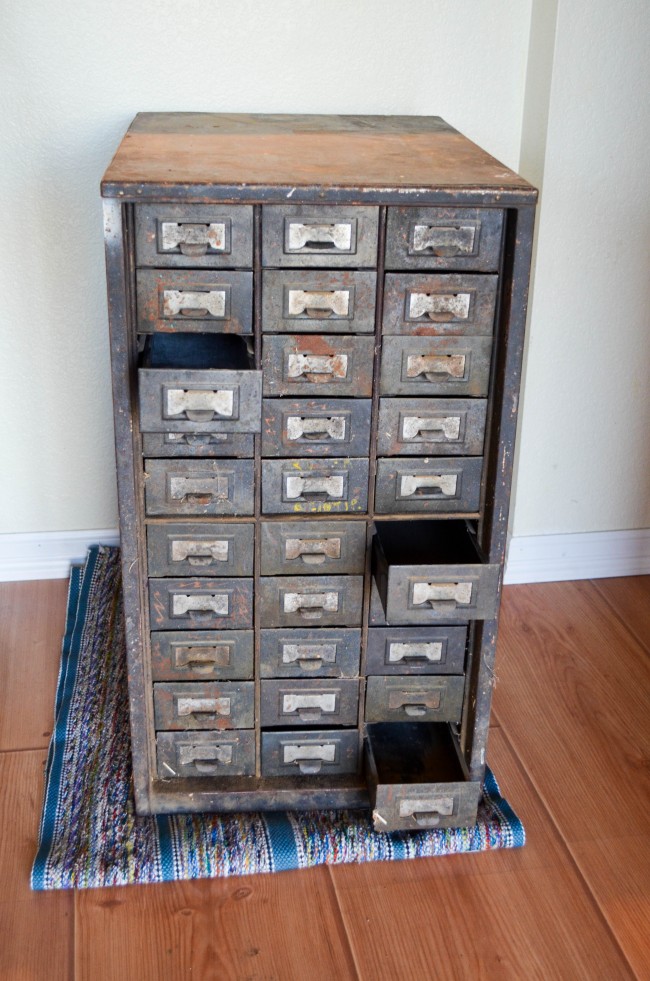 Oh, AND check out this incredible vintage card catalog that Tristan got for me!!  Eeeeeep!  I can't wait to paint it and see it looking all shiny and pretty:)  I really can't believe how well Tristan knows my tastes.  He bought things that I would totally pick out for myself or for our shop – he is so thoughtful and right on…it's a little scary how well he knows me;)
Thanks so much to everyone that made my birthday special.  It was an incredible day, and I can't wait to see what my first year in the 30s will bring!