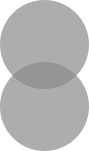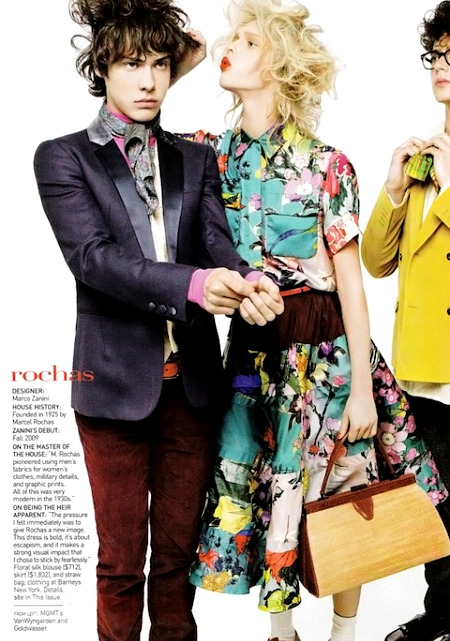 Oh my goodness, I love this dress and styling so much.  I love that the pattern has a patchwork "quilt" effect, and the red lipstick is heavenly.
My favorite part about this kitchen is the floral thermos collection.  Divine.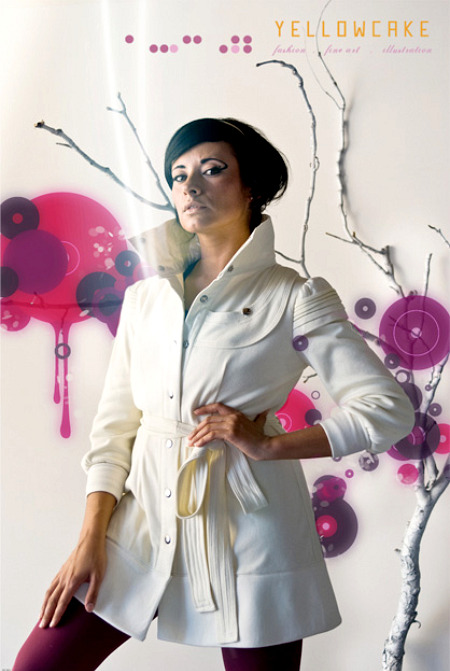 I am throughly enjoying Project Runway Season 8!  Mondo Guerra is representing for Denver big time, and I also love April Johnston, and the ultra-cute Valerie Mayen (pictured above).  Valerie has an Etsy shop called Yellow Cake, and it gives me a tiny sense of pride knowing that she is coming from the Etsy community, and rocking it on such a huge platform.  I would love if these 3 designers were the "final 3", but we all know that there has to be at least one designer that everyone else hates:  Gretchen.  Get used to her, because I have a feeling she's here to stay.  Is anyone else watching this season?  Who are your favs?

I had slightly let go of Tavi this summer, because let's face it, it's no ego-boost that a 14 year old has more blogging talent in her little (and I mean little) finger, than you have in your whole body.  But, Stormie Dae reminded me of her hilarity, and I have once again succumbed to her infinite charm.  Her post about her I-Pod was…great.  I loved every line.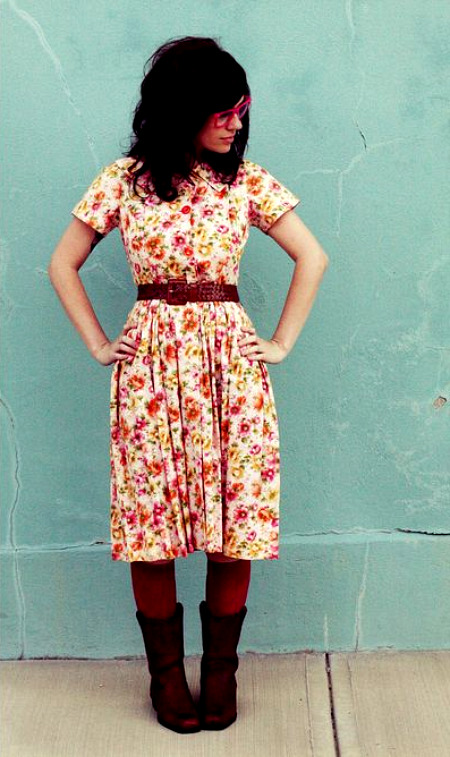 No floral post (or any other post really) would be complete without a mention of the beautiful Elsie.  She is my major blog crush right now.  Can you even fathom the volume of my screams when I saw that she mentioned our cute plaid Thermos set on her blog last week?  *Blush*  Oh, and the Thermos set sold a couple days after her post so, yeah.  Thanks Elsie!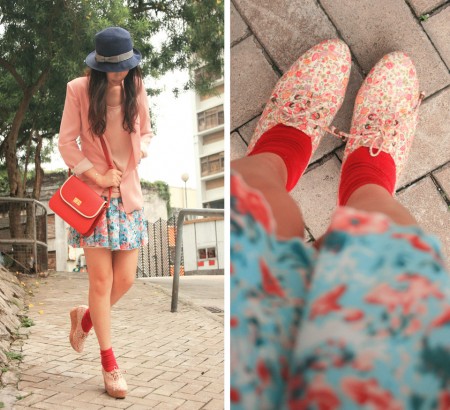 The skirt and shoes look great together – I don't know if I would have paired them, but wow.  And I adore the fedora.  It's an adorable fancy fedora.  That's got a nice ring to it doesn't it?  I don't own one, but I think buying one is way overdue.  My husband Tristan doesn't care for the fedora look, but I think he just needs to be persuaded.  I found a really cute one at the drool-worthy Beacon's Closet in Brooklyn this past May, and I almost bought it.  Now I am regretting leaving it there.  Stormie Dae, why didn't you force me to purchase it?
Well, I am off to update our Shop (yes!) with lots of cuteness, and have some tea.  Keep an eye out for a cute fedora for me.
(Rochas dress in Vogue January 2010, kitchen via Design Sponge, Valerie Mayen from Yellow Cake, Tavi Gevinson, Elsie Flannigan, Mayo W via LookBook)