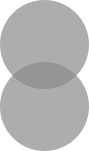 Happy Friday friends!  Can you believe that it already snowed here in Colorado this morning?!  Yeah, me neither.  I LOVE the snow, but I'm not quite ready at this point.  I'm not worrying about it though – even as I type, the sun is shining and the snow is slowly disappearing:)
I thought it would be fun to post some photos from Halloween 2008 (my pre-blogging/Instagram/FaceBook days).  This was the first year that I made all 3 of the kids handmade Halloween costumes.  I have always loved Star Wars, so when I decided to dress them up with the same "theme", it was a no-brainer to do Darth Vader for Gavin (age 5), Princess Leia for Guini (age 3), and Wicket-the-Ewok for Gemma (17 months).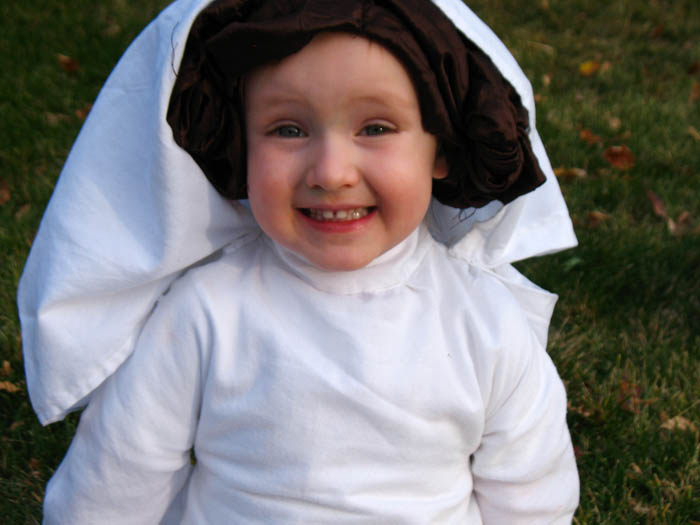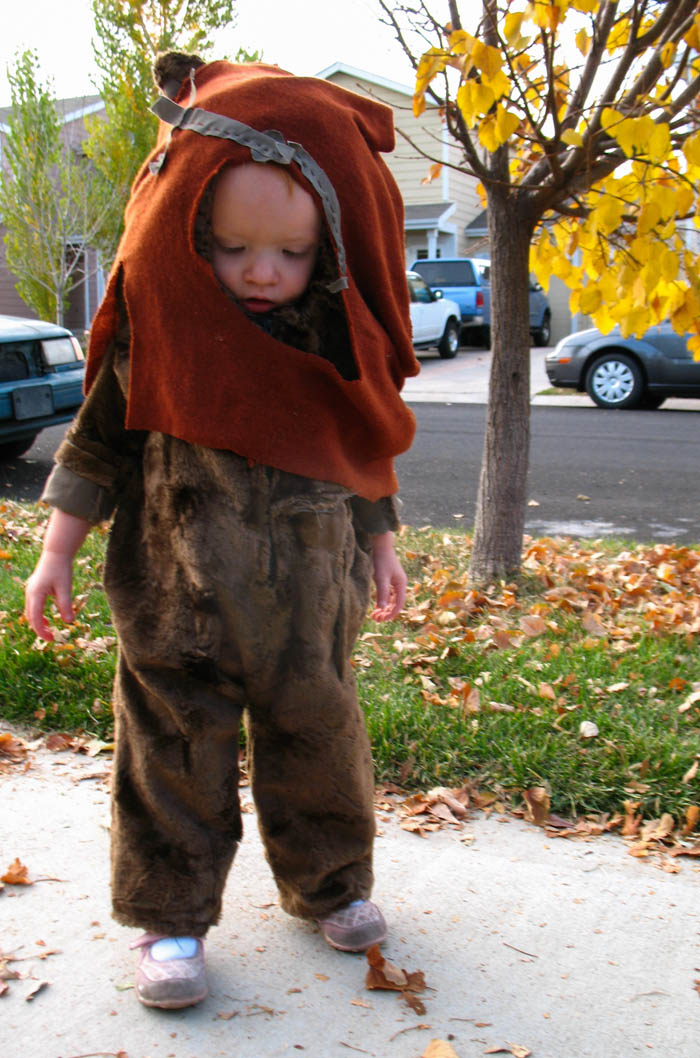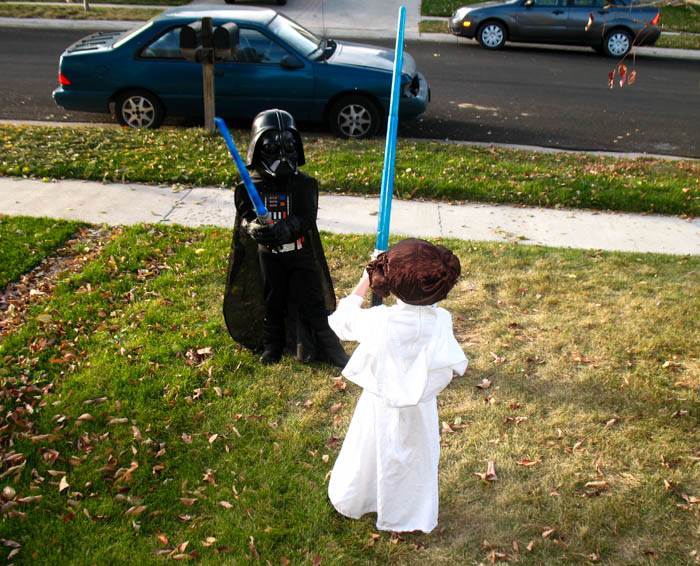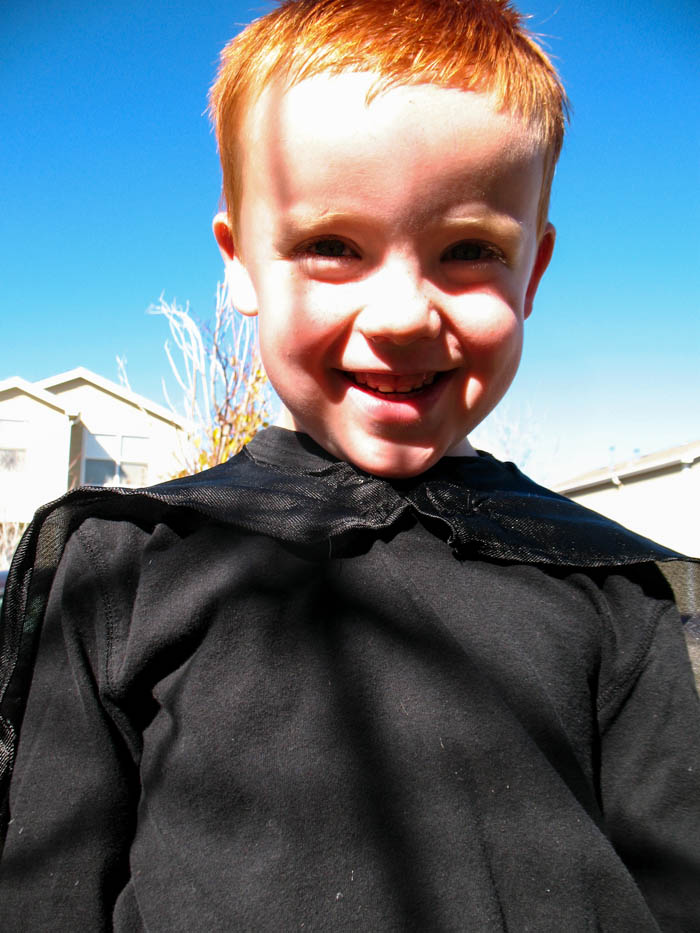 Gavin's Darth Vader costume was the easiest to make because we already had the helmet and light saber on hand (he was OBSESSED with light sabers back then).  I sewed him a simple pair of black stretchy pants, and made his belt out of a piece of elastic with metallic wrapping paper sewn on the front for the "buttons".  We added a black turtleneck and his black snow boots to complete the look.
For Guini's Princess Leia costume, I sewed the white dress out of a flat bed sheet.  I didn't use a pattern, but just kind of made it up as I went along (like always – ha!).  I also made her a belt with metallic wrapping paper sewn on the front, and I took some shiny brown fabric, and molded and hand-sewed it into a Princess Leia bun wig.  The wig turned out SO cute, but it just kind of sat on her head and if I could go back and do it over, I would have make a cap or something underneath to fit her head better:)
Gemma's Wicket Ewok costume was the hardest to make.  I knew I wanted it to be "furry" and not just use brown fabric.  I had a vintage faux fur coat in my closet, so I took the scissors and went to town cutting it up and sewing it into a jumpsuit.  I put a zipper in the front, elastic around the face opening, and made Wicket's head piece from an old sweater I had.  Her costume turned out SO much better than I expected – but it was quite warm and a little heavy to wear, so I remember her not liking to wear it for very long:)
I can't believe it's been FIVE years since this Halloween.  What is your favorite costume that you or your kids have ever worn?