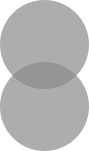 This: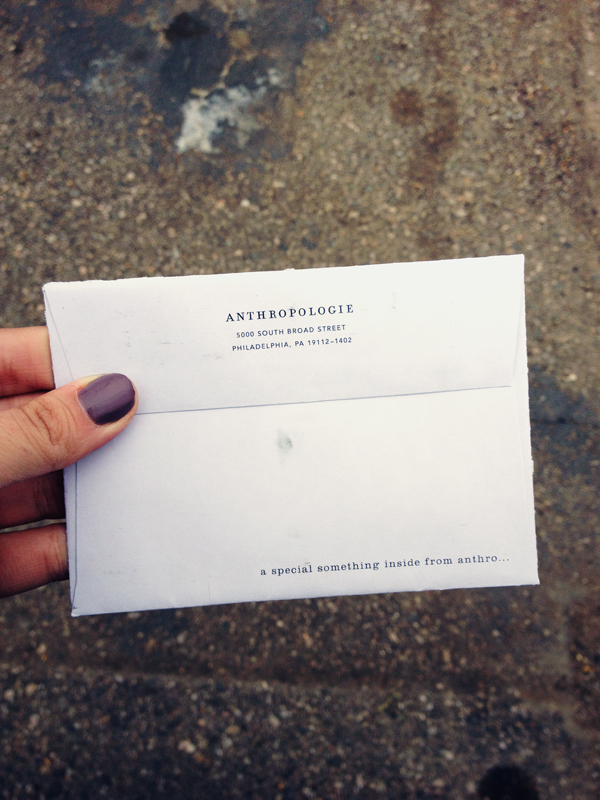 Is always a good sign.  And it means one thing – birthday time!
Even though my birthday is 2 weeks away (eeeeeek!), my sister Tara and I were going to Ikea tonight anyway, so we stopped by Anthropologie to use my birthday gift from the incredible store.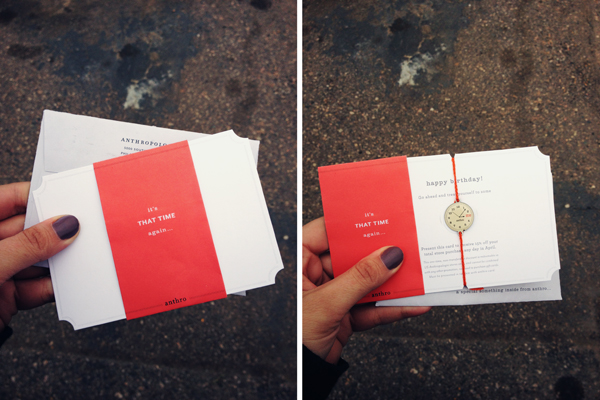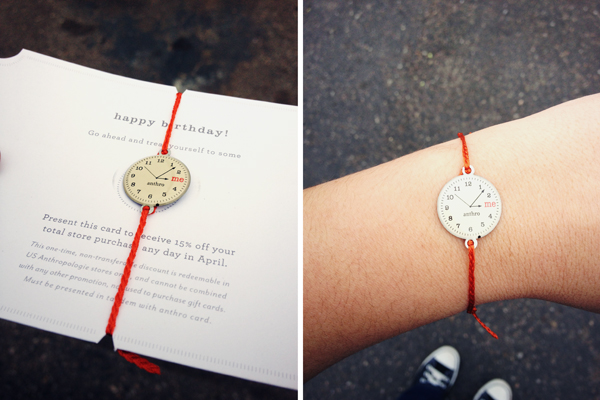 They seriously send the cutest birthday gifts ever…which is part of the reason I love them so.  Wanna see what I got??  Okay!
Sketchbook to tote around in my purse.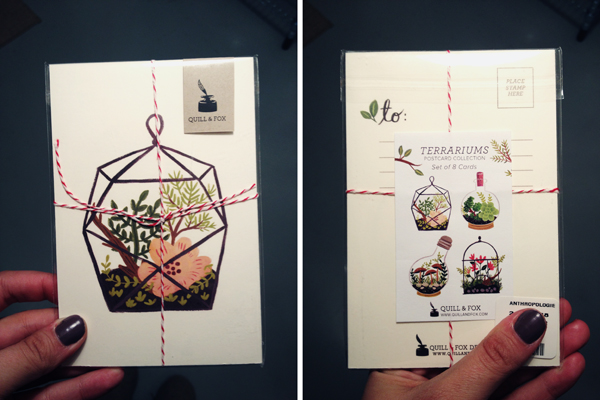 The sweetest little terrarium postcards I ever did see.
Happy early birthday to me!  & thanks Anthro – I love you so!…I also like rhyming.