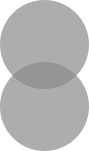 Anyone who knows me at ALL knows this:  I love to thrift.  Thrifting is an adventure.  It's finding treasures and things that I love!  I crave finding unique clothes and furniture that no one else has, and the thrift store allows me to do that….all for cheaper than shopping at a regular store.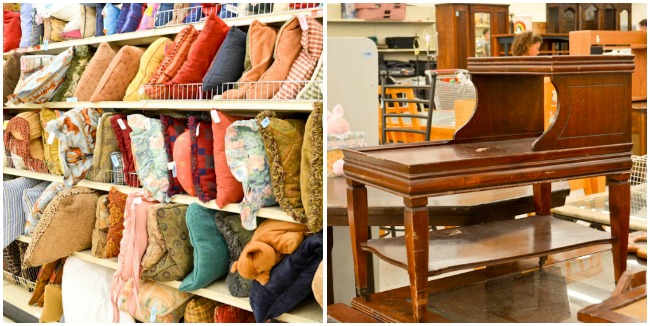 I won't go too in-depth with thrifting "tips", but I will share a few of the ways that I go about finding my treasures on a regular basis.
I try to get to the thrift store as early as possible before things become too picked over.  I always go to the furniture section first to see if there is any must-have pieces (don't forget to have them mark it as "sold" if you find a piece that you want!).  After I'm done looking through the furniture, I usually take a quick lap through the whole store to see what catches my eye.  I always grab anything that I am interested in, as soon as I see it, because I don't want to risk it being gone when I come back later.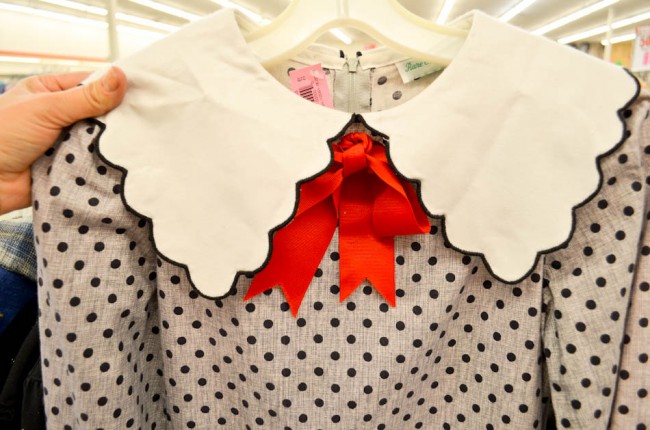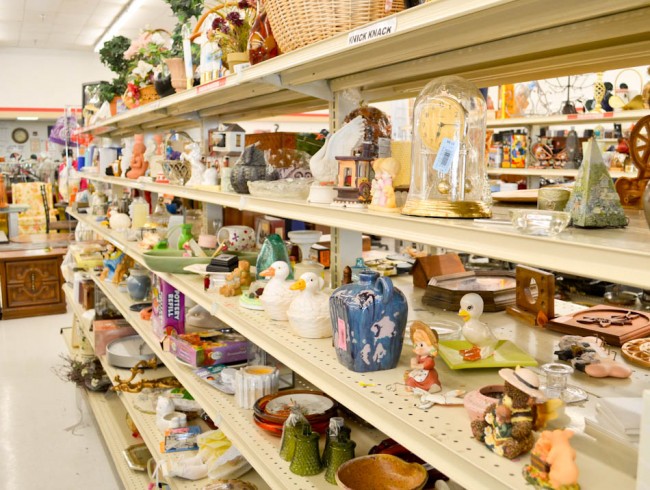 The thrift store is a great place to score new items as well as vintage.  I look for both things that I want, things that I need, and things that I never knew existed.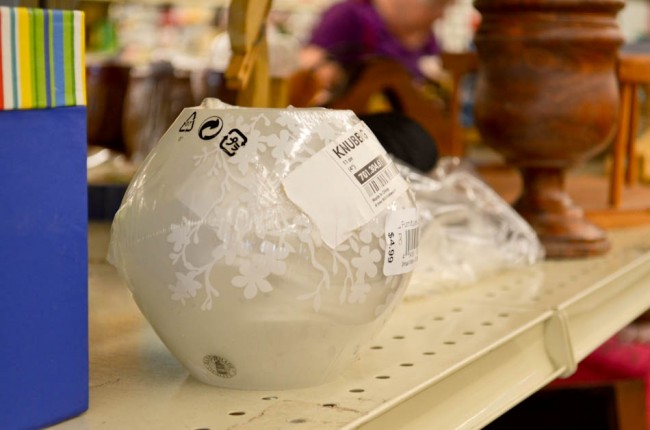 This IKEA Knubbig lamp is a great example of a brand new item I found, but it was way cheaper at the thrift (only $2.49!).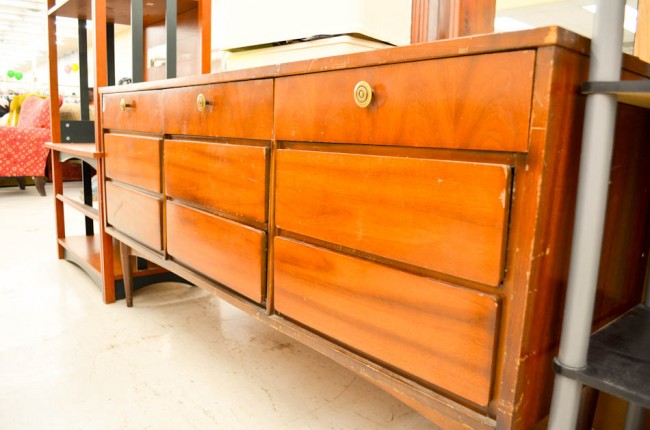 Loved this pretty dresser!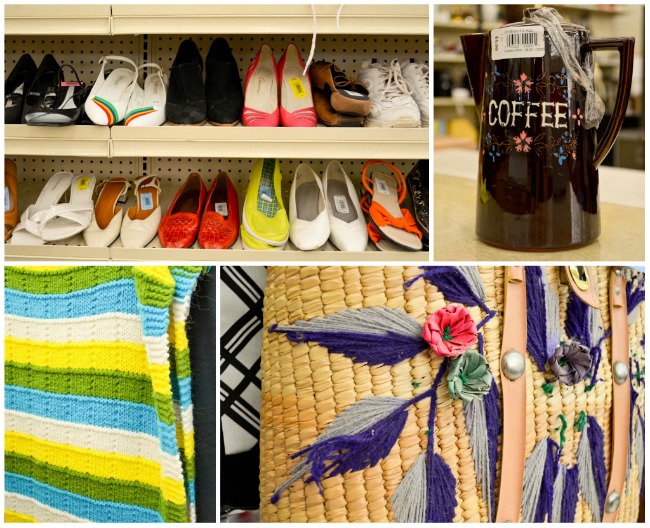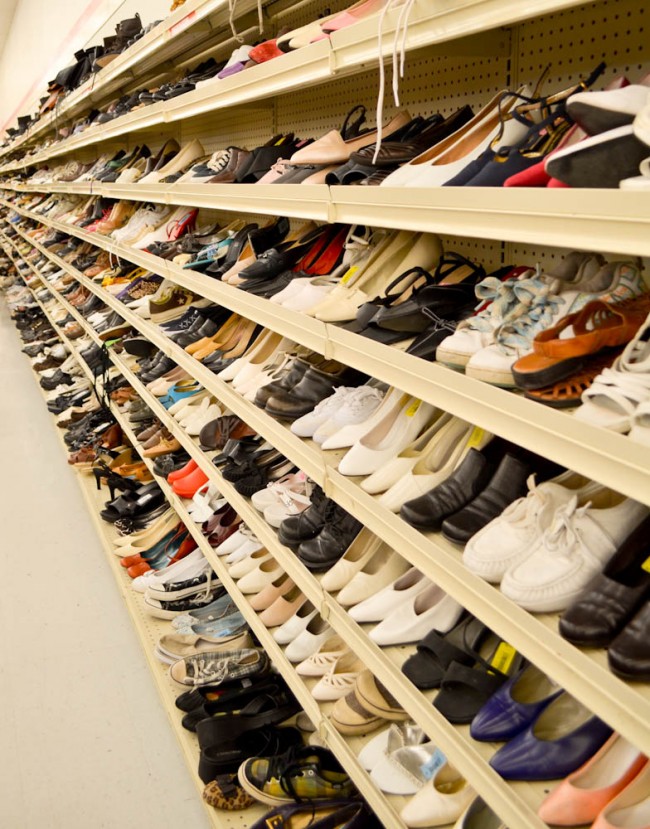 Shoes!  I also always spend a good deal of time looking through the shoes.  These are arranged by size, but I always start at the smallest and go through to the largest sizes.  You never know when they will get mixed up, and you don't want to miss out on a great pair of size 8 flats that got stuck in with the 6's!
*Be sure to check the children's shoe section for smaller women's shoes – you can get them for cheaper if they are mis-marked, and I see this happen often.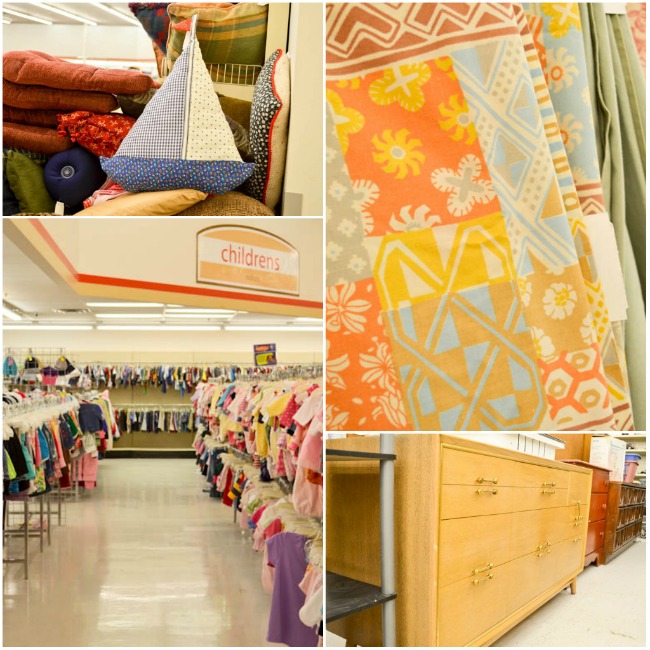 Speaking of the children's section, I love it!  I spend a great deal of time going through these racks, especially since I opened FIBBIE:)  My kids love getting new clothes and shoes from the thrift store.  I buy them both name brand (Gap, Children's Place, OshKosh, ect…) and vintage.
*In any clothing section, it's really important to look through the clothes piece by piece.  You can't find the gems if you just skim the rack with your eyes – you need to touch, pull items out, and see the pieces from more angles than just the side.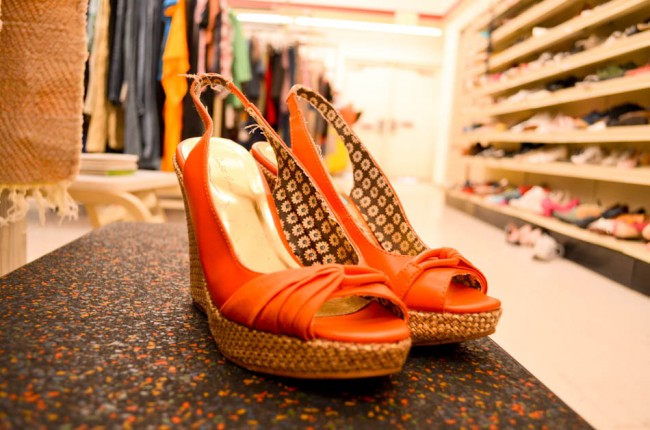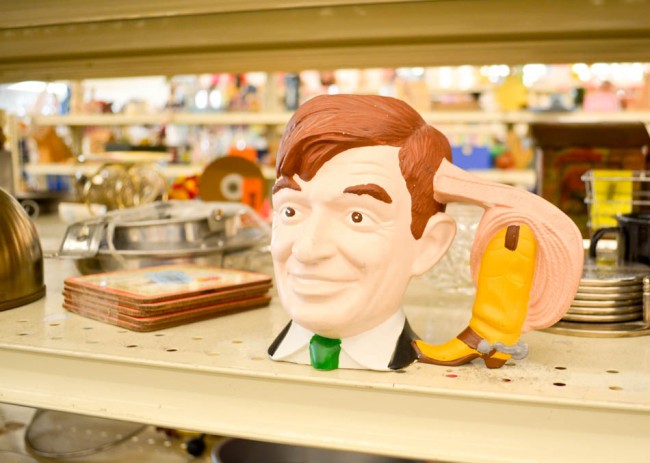 My best advice to you?  Only buy items that you really love or will get a lot of use out of.  It can be tempting sometimes to buy something because it's really cheap, but don't!  Only take home the things that you adore.  Your wallet and closet space will thank you:)
*All photos taken by me at the ARC thrift store in Thornton, CO.
If you'd like to read a more in-depth blog post about thrifting, check out Frecklewonder's guide to thrifting.  She has so many great thoughts and tips for anyone who is interested in taking their own thrifting adventure:)
Oh, and if you have any questions or tips of your own, leave them in the comments!