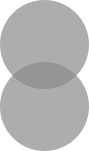 Hello!  We finished up our 4th Whole 30 (whoo-hoo!!) last week and we are SO excited that we completed another one!  Our FOURTH Whole 30!  Can you believe it?!  I certainly can't.  If you remember, I also did a "Whole 15" back in November which was exactly the same as a Whole 30, except that I just did it for 15 days instead of 30 (you can read about it here).  Tristan and I decided that we wanted/needed to do another complete 30 days, so we did this Whole 30 from February 21st – March 22nd.
I think taking "progress" photos is good to keep track of all of the different stages that I've been through.  And Tristan bought me this dress, so I wanted to wear it – I love when he buys me clothes:)
Remember my very first post about the Whole 30?  Feels like ages ago!  This Whole 30 was quite a bit different for us than the other 3.  We went through a few days of "detox" in the beginning, and then settled into the routine of it all.  We quickly realized though, how many snacks and treats that we had been allowing back into our diets, and we were feeling the effects of not having those things anymore.  We grew TIRED of all of the strictness after just a few days, and yes, we may have even whined about it a few times.  But then we realized that no one was making us do another one, and that we actually WANTED to do another one, so we just needed to suck it up and DO it, and we did.  100% of the time, 100% of the rules.  Was it always easy?  NO.  Was it worth it again?  YES.
Here are my results from my 4th Whole 30:
I lost a total of 5.0 lbs and 1/2″ off my waist in 30 days.
Since starting my Whole 30 and Paleo journey, I've lost a total of 66.8 lbs, and 13 1/4″ off my waist in 21.5 months!
So here's the thing about these numbers:  when I did my Whole 15 in November, I was at the lowest weight that I have ever been in my adult life – maybe even before becoming an adult.  I was at a whopping 69 lb loss since we first began our Whole 30 journey.  After that Whole 15, the holidays hit, and for the next few months, my weight started fluctuating (a nice way of saying, it was going UP and down) and it continued to do that throughout the holidays.  I'll be the first to admit that I wasn't staying as strict and was allowing tons of snacks and treats (both paleo and not) and also wasn't keeping up on exercise.  The combination of all these things were the main reasons that I knew another Whole 30 was in order.  Nip it in the bud before things get out of control right?  We set the start date for our 4th Whole 30 for February 21st.
The morning of Day 1, I woke up, stood on the scale, and was shocked to see that I was 7.4 lbs heavier than I had been just 3 months earlier.
I knew that there was going to be a difference, but since I only weigh myself twice a month, I thought that it was would only be 3-4 lbs at the most.  I certainly didn't feel like I had gained over 7.  It was not a good feeling.  Suddenly, like flipping a switch, I saw my body in a whole new light:  FAT?  Was I getting fat again?!  Yes, I was standing there in my size 3 pants and thinking that I looked fat.  I completely realize how crazy this sounds, but it goes to show that no matter what size you are, the number on the scale can make you go crazy.  The truth is, even though I preach that "the number doesn't matter", I am still letting the scale tell me if I am doing a good job or not.  If the number goes down, I'm feeling great, but if it goes up, it makes me start questioning my worth, my ability, and pretty much everything else.
I did my 4th Whole 30.  I did it, I was focused, determined, and I powered through with no excuses (and I AM proud of that).  In my mind I was hoping to lose at least 7 lbs and be back to where I was in November.  But, that didn't happen – on the 31st day, I weighed myself for the first time, and saw that I lost 5 lbs.  So, even though I had great results, all I could think was, I only lost 5 and it was re-losing the 5 that I had already previously lost, and I still need to lose MORE, so I pretty much SUCK.  I know.  Basket-case lady right here.
I am still 2.4 lbs heavier than I was in November.  Now, I know that you're probably rolling your eyes and thinking, "2.4 lbs?!  Shut it!  That's NO big deal!" and I DO agree with that.  BUT, ever since we started this journey, I have always had a little (or really really big) fear in my head, that I would one day start slipping back into my old ways and slowly put the weight back on.   Even though it's now only 2.4 lbs, it's the first time since beginning this whole thing that I have gained weight and that TERRIFIES me.
It scares me and it throws me into a weird mental place.  I'm struggling with finding a balance between "The scale doesn't matter!  Throw it away!" & "The scale CAN tell me where I am and where I should be and it's good to KNOW ".  Which one of these thoughts is correct?  I see good and bad with both.  When I was very overweight, I would sometimes go months between weighing myself because I didn't want to face how overweight I was and how badly I was failing.  And on the flip side, when I would try to lose weight, I would weigh myself every day, sometimes multiple times a day and be completely obsessed with every ounce and change on the scale.  Neither of these scenarios are good.  That's one of the reasons that I love the Whole 30 SO MUCH.  You aren't allowed to weigh yourself for 30 days.  It's freeing and needed, but even though I've done it 4 times now, I'm still obviously struggling with THE NUMBER.
This has been an incredibly hard post for me to write.  It's hard because it's vulnerable and scary to put this out there and allow anyone to read it.  But it's also hard because it's a problem and I don't have the answer or solution yet.  It's a work in progress, an unresolved process, an unanswered question.
I completely realize that I don't have to post this.  I can lie about my weight loss numbers or just keep them to myself and no one else will ever know.  I can hit the delete button at any time, and be safe from any critisism or judgement.  But ultimately I know, that's not who I am or who I want to be.  I've shared this journey from the beginning – the good and now the bad – and it's important to me to keep going and sharing.  It's FREEING for me.  I want to constantly remind myself that eating this way and taking care of myself is SO important to me, and that I'm important to me.  I never want to lose sight of that.  And if I can help or encourage someone else along the way?  Even better.  Because I know that if I am going through this, chances are, someone else out there is going through it as well.