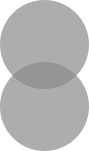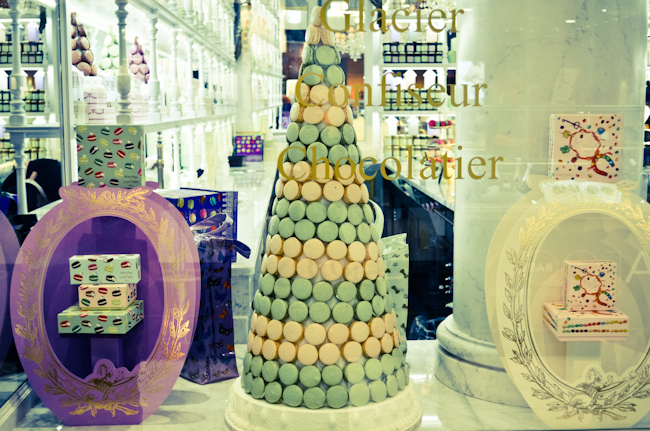 Have you ever had a macaron?  I had my first one ever on our trip to Paris, and I am happy to say that not only did I have a "real" French macaron, but I had THE BEST French macaron ever.
Laduree Paris was our macaron shop of choice, and they were delectable.  We tried 4 flavors –  framboise (raspberry), cafe (coffee), cassis violette (blackcurrant and violet), and fleur d'Orange (orange blossom).
I can't even describe to you how delicious these macarons were!  Crispy, chewy, soft, tart, sweet, citrus-y.  Just. pure. magic.  Tristan and I lamented several times that we didn't have them every day that we were in Paris.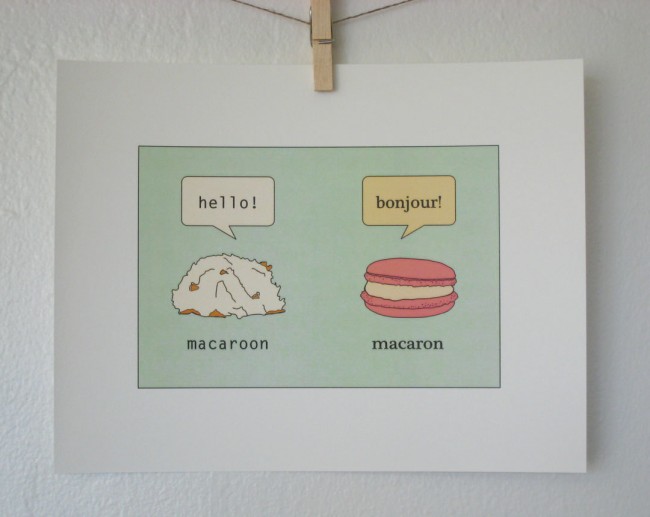 If you are like me, you may have confused macarons with macaroons.  I LOVE this illustration from Urban Petite Designs.  SO cute!
I'm a little afraid to try macarons made here in the U.S.  I mean, how could they possibly be as good as the real thing?  Am I just setting myself up for disappointment?  I guess I'll just have to taste-test my way across the country in pursuit of THE best macaron…poor me:)