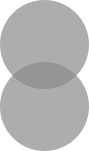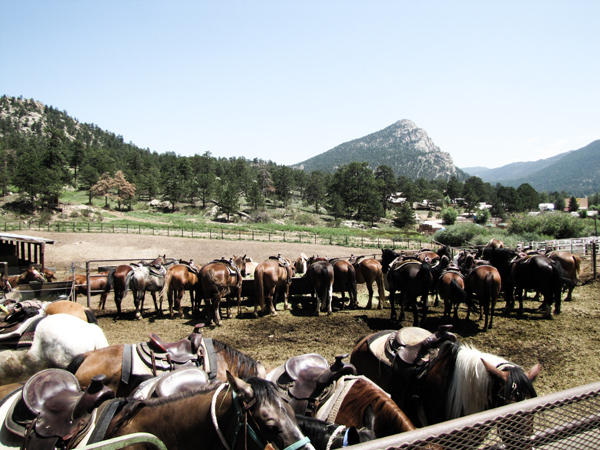 You have to say the title à la Meg Ryan in "When Harry Met Sally" when she's singing "Surrey with the Fringe On Top"…have to.
*Update – rather than just edit this post, I will admit defeat and give credit where it's due…I have my Meg Ryan movies mixed up.  The "Horses" singing is in "Sleepless in Seattle"…thanks Jenny for clearing that up! :) *
As Stephanie mentioned yesterday, we were up in Estes Park for a family reunion this weekend.  Since Saturday was free day, I decided I wanted to go horseback riding because I hadn't been in a few years and I LOVE horses.  I thought my hopes and dreams of doing so were gone with the wind because I couldn't convince any of the sibs, but my super sweet cousins decided to go too – yay!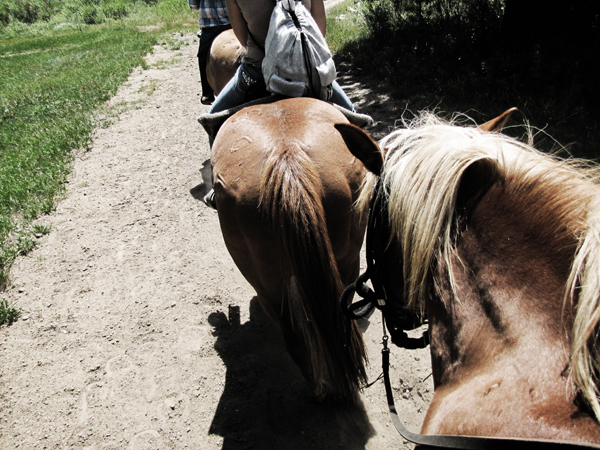 I'm not being biased…okay maybe I am…but my horse, Butterscotch, was totally legit and the best one of the group.  Yep, I said it.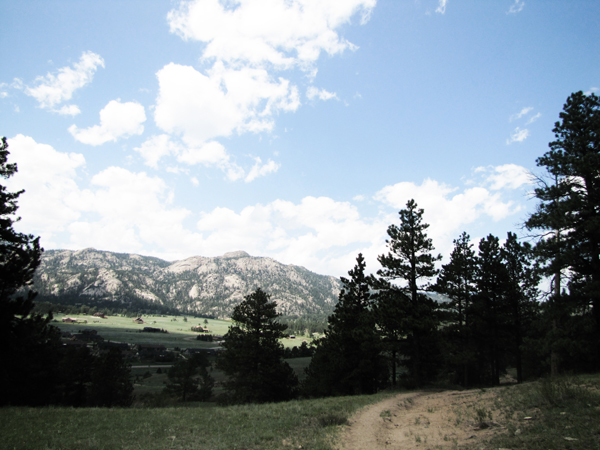 The view wasn't too shabby either.