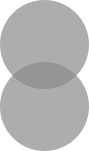 Goodness.  I love this freckled face.  My daughter Guini is graduating from Kindergarten tomorrow.  I feel like the school year just started, and I can't believe that she only has 4 days left!  I have never been to a Kinder graduation, but I know that I will feel sentimental and a tad bit sad.  Next year she will be in school full-day, and the summer will race by as it always does.  The past 2 summers I have been involved in a big project, working long hours at the computer, and missing a lot of the day-to-day of my kid's lives.  I decided to take this year off though, and I can't wait to breathe, rest, play, and listen this summer.  I'll listen to my kids – their conversations with each other and sometimes themselves.  I'll listen to my husband as he tells me things that he loves and is interested in, and I'll listen to his patient words to his children (and hopefully learn from them).  What sorts of things are you looking forward to this summer?
Oh, remember how I told you that Tristan had gone out to pick up one of my b-day gifts on Tuesday?  He got home later that afternoon with a brand-new king size pillow top bed!!!  I was so fantastically over the moon, and I had NO idea!  We have been married for 9.5 years, and have always used a hand-me-down full size bed that had seen better days.  We have been talking about buying a new bed for the last couple years, but there were always other things that needed our financial attention.  Finally, I can lay down without springs jabbing me in the back, and I don't have to listen to squeaking all day from…well…you know (pah!).  It is the most comfortable bed in the whole wide world!  Thank you Tristan:)  Oh, and if you can believe it, he said he still has a "bigger" gift to give me at my b-day party next week!  I'm feeling spoiled, but I like it!
Totally off subject, but ahhh!  You HAVE to see this new bathing suit we just listed in our MayDae shop.  I am seriously in love with it.
I also have a few newer-ish listings in my FIBBIE shop – love this vintage wood puzzle!  I have lost a little steam with listings lately, but I promise that more is forthcoming.
*Both MayDae and FIBBIE are offering Free Shipping right now (amazing right?).
Love,
Stephanie May*