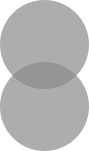 I am a little hesitant to say what I'm about to say because I know this post could cause some debate…but I'm just going to come right out with it.  I don't like Christmas music.
I know, I know…."gasp!"…right?
It wasn't always this way.  When I was younger I enjoyed "Rudolph the Red-Nosed Reindeer" as much as the next kid – and while it pains me to admit this and I'm sure my mom remembers full well…I spent many a home-school day dancing around the kitchen to our "Once Upon a Christmas" album by Dolly Parton and Kenny Rogers – specifically the song, "I'll Be Home With Bells On".  I'm cringing right now, just know that.  But at least it was an LP…that makes it a little bit more cool, right??
Okay…maybe not.
It's not that I hate Christmas or am a Scrooge…it's quite the opposite actually.  Christmas is my favorite holiday and I love everything about it.  I actually  don't mind that every year, Christmas takes up a little more of the calendar for itself.  I'm all for it.  I just don't like the music.  This has been something more recent for me – as in, somewhere in the last 7-8 years I grew tired of hearing 50 different versions of "Frosty the Snowman", 50 times a day, on 50 different television and radio stations, in stores and cafes, and on the lips of every person that passes by.
Most people have a strange reaction when they hear I don't like Christmas music – and since I have friends that are already insisting on listening to it over a week before Thanksgiving, I have been pondering my dislike for it over the past few weeks.  The conclusion that I have come to is this: I actually don't mind the old Christmas hymns like "What Child Is This" and "Silent Night" – after all, these are the songs that truly portray Christmas.  And although this isn't actually a "Christmas" song per se, "O Come, O Come, Emmanuel" is one of my favorite songs of all time.  Not just for Christmas – of all time.  The chords are so minory and delicious.  For the record, I don't think minory is a word – but I'm making it one and I know you totally know what I'm talking about.
Anyway – I guess this year I'm realizing that I should probably stop being negative about Christmas music(my family is probably shocked right now and are going to hold me to this like crazy).  I just think…all things in moderation.  Christmas music included.
And now for something positive.  There is a Christmas album that I absolutely adore and for the past few years have worn out playing during the holiday season because it has really been the only album I've liked.  Stephanie May and I went to see the band, The Swell Season, a few years ago in the Denver Opera House.  Love them by the way.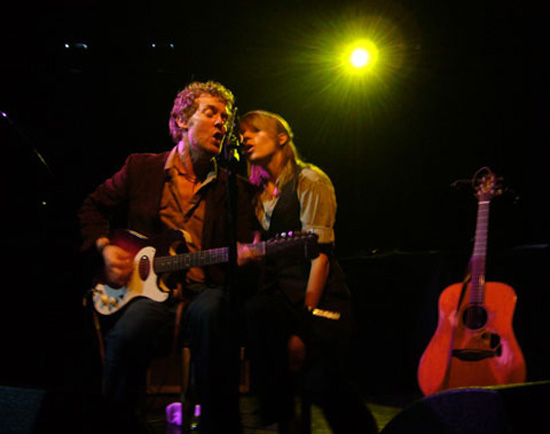 Anyway, there was a young folksy boy from Nebraska named Joshua James who opened for them.  I immediately fell in love with his style, his raw voice and simple yet enchanting music.
I bought three of his albums the next day – a Christmas album included.  I have to admit – the ONLY reason I bought the Christmas album was because it had a Joshua James original on it entitled, "Winter Storm" that he had played at the show and…none other than "O Come, O Come, Emmanuel"….LOVE!  I guarantee, even for people who aren't fans of Christmas music(if there are any more of those in the world besides me), this album is a Christmas MUST.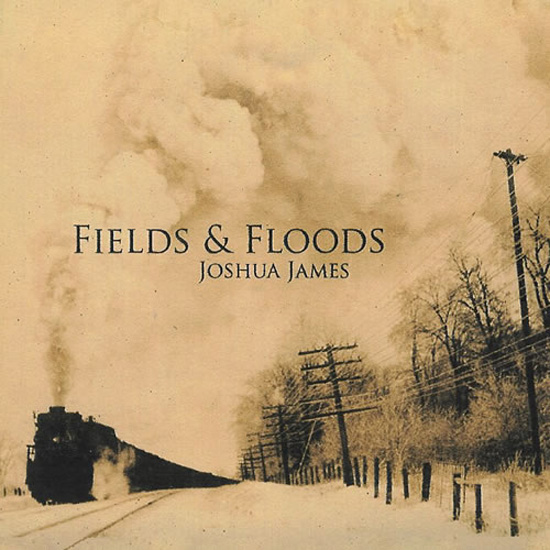 (Source, Source, Source, Source)
What are some of your favorite Christmas tunes that wouldn't annoy someone like me? :)
*Side note – my sister and brother-in-law made me a mix CD last year entitled, "Christmas music that doesn't suck".  It's actually pretty good and I'll need to dig it out in the next few weeks so that when I feel the need to listen to some Christmas music besides Joshua James, I don't shove sharp pencils into my ears.  A little harsh?  Maybe.  And maybe this whole non-negative thing is going to be harder than I thought.