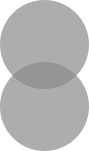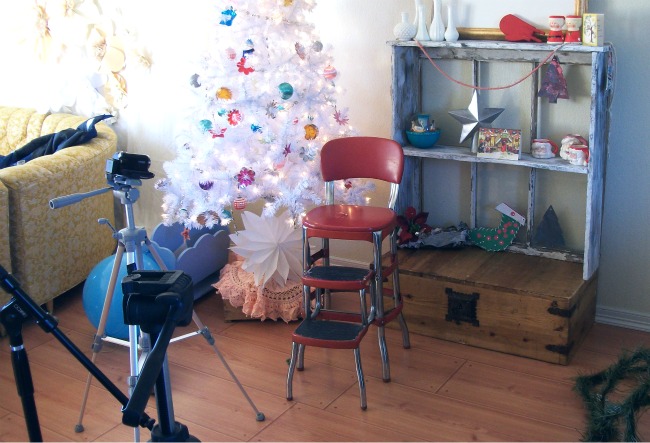 It's Christmas week – hooray!!  Tristan and I (along with our 3 kids) made our Christmas card last week, and you get to watch it today!  We wanted to do something a little different, so we made a remake/cover version of "It's the Most Wonderful Time of the Year".  I know I've said it before, but Tristan is a verrrry talented musician, and he was the master mind behind this project.  He taught our 3 kids to play parts on different instruments and then constructed the song by editing and mixing all of the sounds together.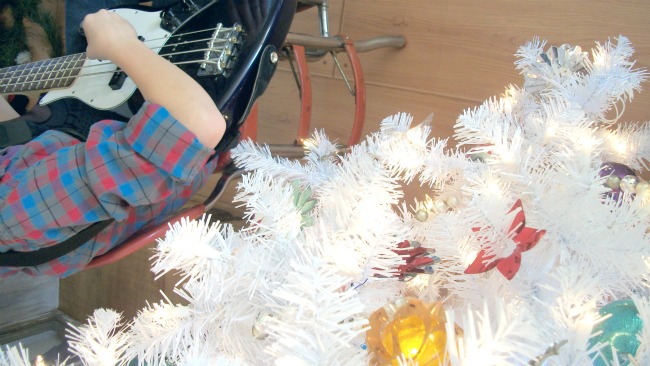 We set up our "recording studio" in our living room and kitchen for about 3 days.  Since we were doing a video as well, we had to make sure that we wore the same outfits each day, which was weird for me!  I had to make sure to try to do my hair and makeup in the same way.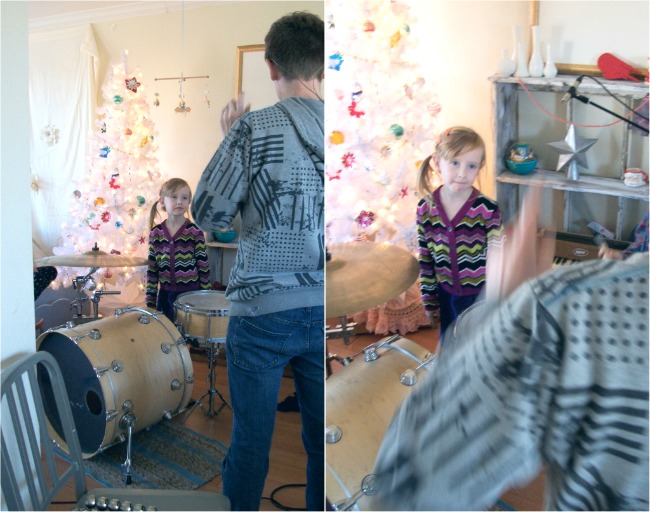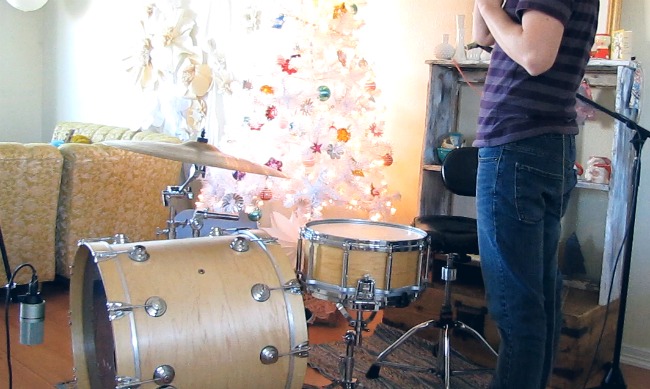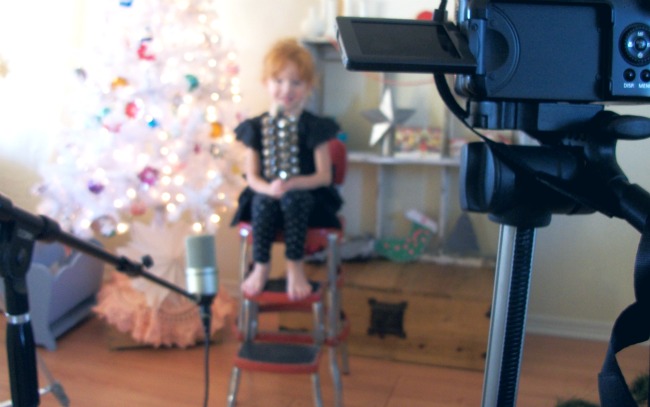 Each of the kids did such a great job playing their instruments and they never. ever. complained about the process (wink).  I was nervous about singing and playing guitar for the video, but I'm glad that I pushed through the fear.  It turned out cute, and even though I don't love my parts 100%, I'm happy that it's a really great memory of this year.
Tristan made this list of who did what on the song:
Gavin (age 8): Balloons, Sleigh Bells, Bass Guitar, Crash Cymbal, Bass Drum, Jaymar Piano, Dancing, Funny Faces
Guinivere (age 6): Balloons, Tambourine, Bass Guitar, Crash Cymbal, Bass Drum, Jaymar Piano, Dancing, Cuteness
Gemma (age 4): Balloons, Shaker, Crash Cymbal, Bass Drum, Jaymar Piano, Dancing, Sweetness
Stephanie (mom): Vocals, Guitars, Bass Drum
Tristan (dad): Drums, Guitars, Mixing
*We also wanted to thank my brother Rocky for helping with mixing, and my dad and Stormie for letting us use their cameras.  :)
Eeeep!  Here it is – hope you like it!