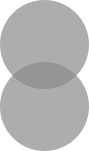 This Tuesday, May 28th, the new Eisley album Currents will be released.  Last night they gave a preview of the album on Pandora, and I've definitely been listening.  I've mentioned Eisley several times before, and I'm pretty excited about new music from them.  Currents is a gorgeous album, with beautiful melodies and harmonies from sisters, Sherri, Stacy, and Chauntelle.  Some of the songs ring true to Eisley's original sound from past albums, and yet other songs seem to have evolved into something else entirely.  Sucré fans will get a supplementary dose of Stacy's unique voice which is certainly a good thing in my opinion:)
Listen for yourself:
I love this band (can you tell?).  Get ready to buy the album here & here on Tuesday.