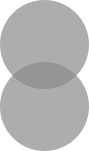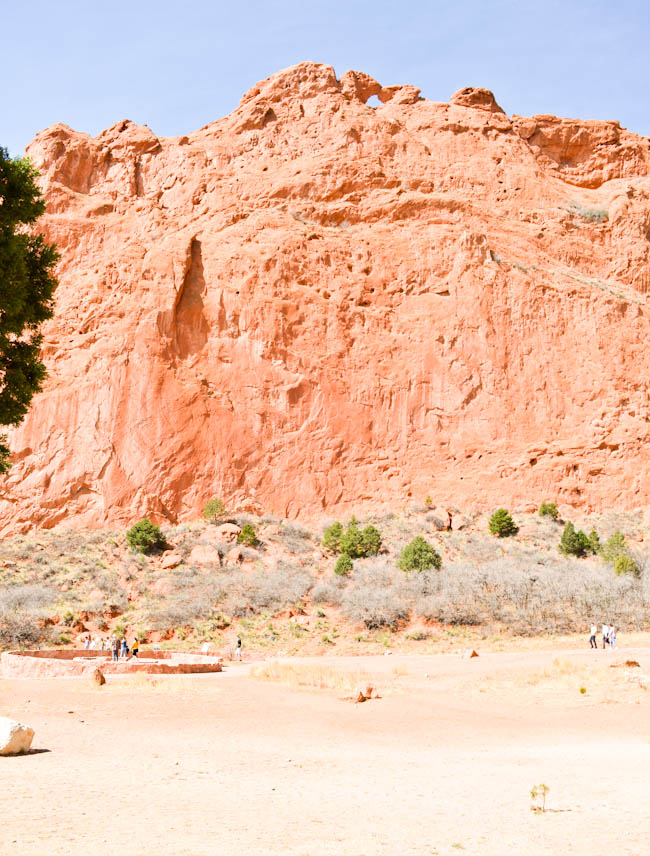 Today Tristan and I took the kids to Garden of the Gods in Colorado Springs.  It's almost 2 hours from our house, and I hadn't been there since high school.  It's such a pretty place – huge rock formation in beautiful shades of red, and lots of areas to climb and hike.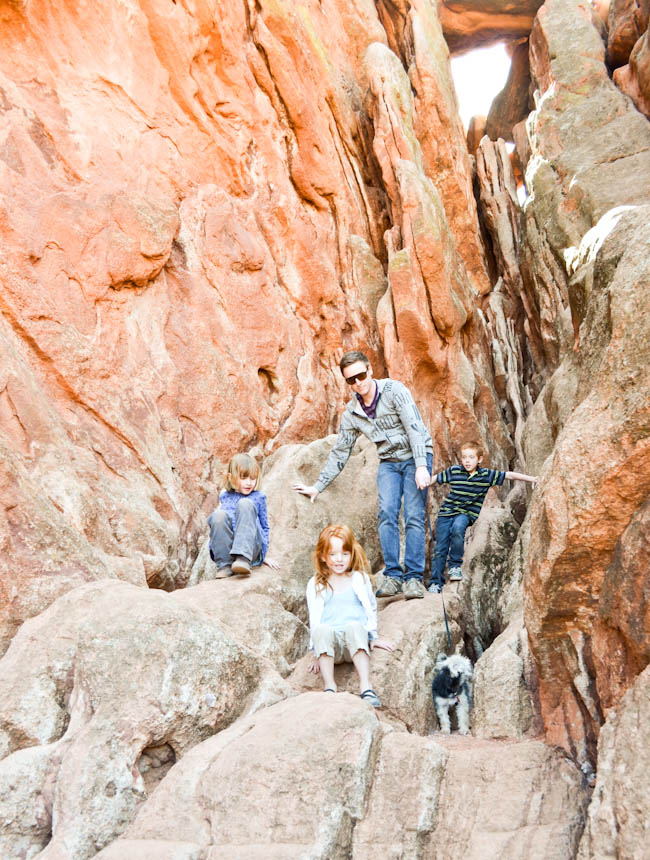 We took Tuppy with us too, and she was actually quite the little climber!  She didn't slow down for anything…other than barking at the other people around us;)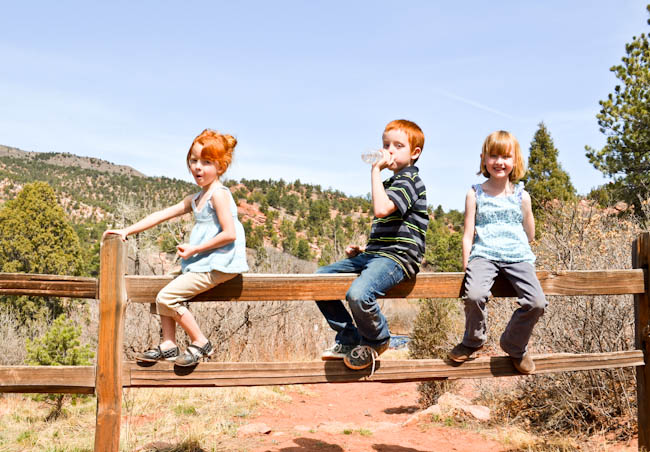 We brought a picnic lunch with us and stopped to eat along a hiking trail.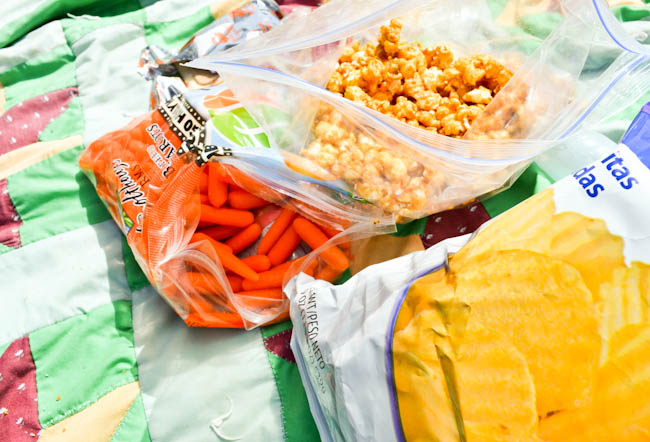 A lunch just isn't complete without potato chips, carrot sticks, and homemade caramel corn.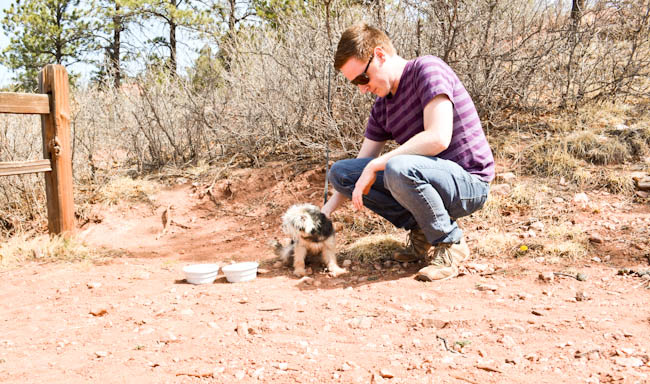 Tuppy also took a break and had some water and dog food….and only stopped to bark at people walking by.  She's our little barker.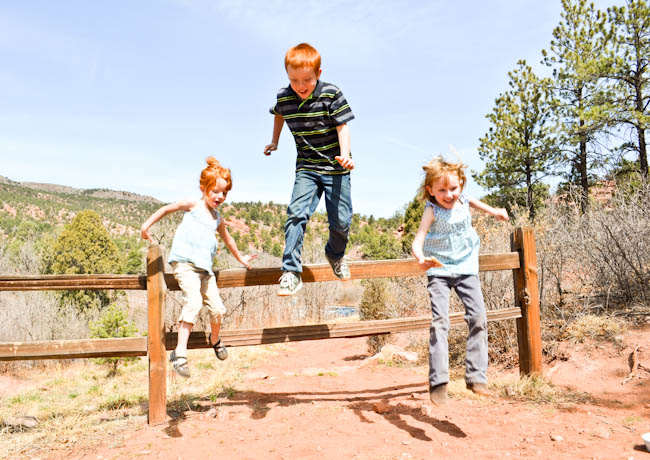 We ended the day with a long hike/climb, sunburned shoulders, some scrapes and scratches, and soft serve ice cream.  It was a very fun day:)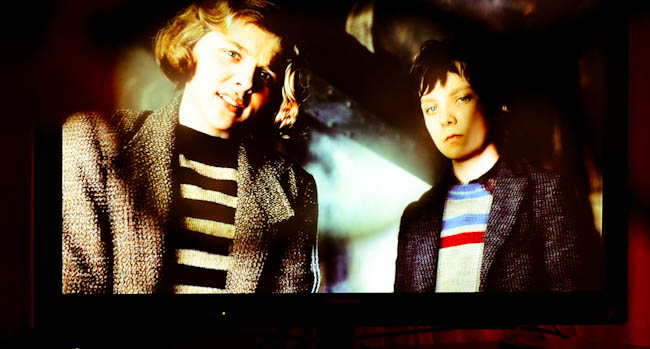 Last night, we watched Hugo 3D with the kids.  I saw it at the AMC Best Picture Showcase, and really liked it, and since Tristan bought a 3D TV a few months ago, we might as well take advantage of that right?
Plus, you get to look really cool in 3D glasses while sitting on your couch:)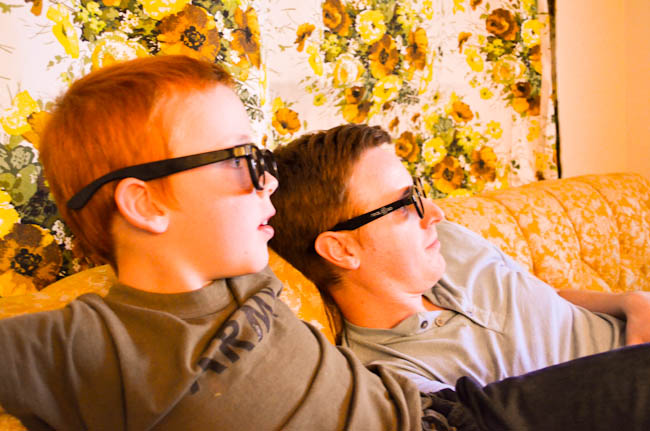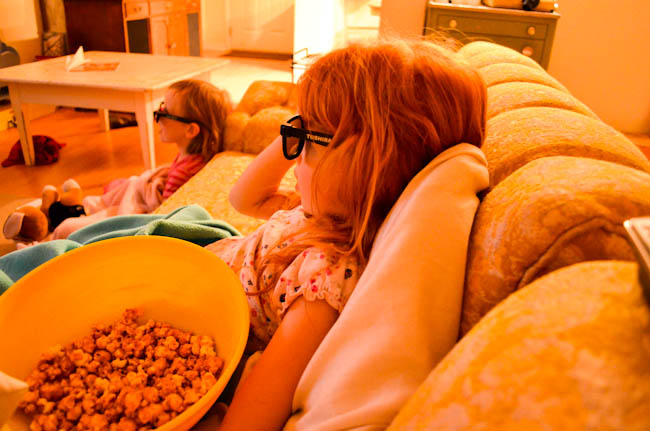 I'm lovin' Spring Break.