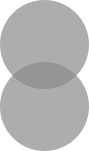 This is Stephanie:
She is my big sister, and today is her 30th birthday.  She wrote her feelings on turning the big 3-0 here.  I think I felt worse about turning 26 a few weeks ago than she does…methinks I've got something to learn from her.
This is Stephanie's husband, Tristan:
Tristan wrote THEE best tribute to her on our blog this morning – it's a must read.  I told Stephanie earlier that I didn't even want to post anything today because he did such an amazing job, nothing could compare.  I'm thinking of paying Tristan in the future to write my blog posts for me.
These are Tristan and Stephanie's three beautiful children:
How stylish is this family?  I mean…seriously.  Stephanie does the most creative things with the kiddos, I hope to be just like her as a mother some day.
Steph and I have been missing eachother dearly the past few weeks (or at least I've been missing her!).  She went off to London and Paris with the hubby and a couple of days after that, I left for Honduras – and things have been really busy for both of us since.  I think this has been the least amount of time I've seen her in over a year…not good folks, not good.
On her birthday this year, because Tristan stole what I was going to do with the 30 things (how could he??) – I just want to tell her how much I love her.  So excuse me while I talk at my sister.
Steph – I'm not even sure where to begin.  Since I've been alive, you have been there and I can't imagine my life without you in it.  Even just seeing you for a few hours the other night, amidst the dog pooping in the living room and you almost burning my house down, I realized how much I really need you in my life.  You are hilarious and so much fun to be around.  I know we always joke about this, but seriously – the coffee thing is up there in importance – I'm pretty sure it would be depressing if you didn't love coffee as much as I do.
I love that we have the same guilty pleasure preferences in TV shows and suggest Netflix viewing back and forth.  I can't even describe how grateful I am that you told me about this divine little 1919 bungalow that was up for sale – the same 1919 bungalow I am sitting in right now as I write.  Man, am I grateful for that!
Thanks for making me take the plunge and jump into this whole MayDae thing with you – it has been AWESOME.  You are an incredible person, so creative and I love you so much.  And because I love you so much, I decided that the world needed to see my favorite photo of us – even though you hate it – ha!
Happy birthday Steph, my favorite red-headed sister – I love you!!
Oh and if you forgot all the other reasons I love you, you can re-read my posts to you last year and the year before:)