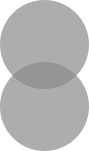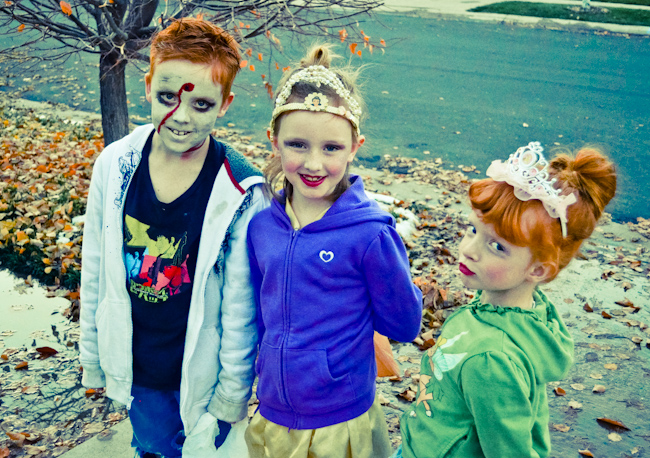 The kids had their annual "Harvest Hop" at school last night and we went as a family to get some yummy candy and see their friends.  Every year we let the kids choose different costumes than what they will be wearing on Halloween night.  They usually just pull costumes out of their costume box, or make their own.
Gavin wanted to be a zombie like he was last year.  I did his makeup, and I think that since I've been watching The Walking Dead every week, I've gotten a pretty good feel for it;)
Guini chose to be the beautiful Belle from Beauty and the Beast.  When she came to me for hair and makeup, she brought her princess poster so I would know how to make her look.  So sweet!
And Gemma wanted to be classic Cinderella.  She wore the same dress that Guini wore last year!  We curled her bangs and put her hair into a high bun.  Both girls had lots of sparkly glitter and they both looked darling.
After the hop, we stopped by Grandpa and Nonna's to show them the costumes, and then headed to the store to get special treats for dinner.  It was a fun night together as a family.  I can't wait for "real" Halloween on Wednesday, and I really hope that I can finish making the kids' costumes by then!