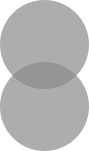 On Christmas Eve we had a very simple night – we gave the kids their new pjs, and they took hot cocoa and snacks in the car and we all went to look at Christmas lights.  This year I really wanted to DIY their Christmas jammies, but then we found these Regular Show t-shirts on clearance at Target, so I decided just to DIY their pj pants instead.  I used different fabrics from the thrift and I love how they turned out:)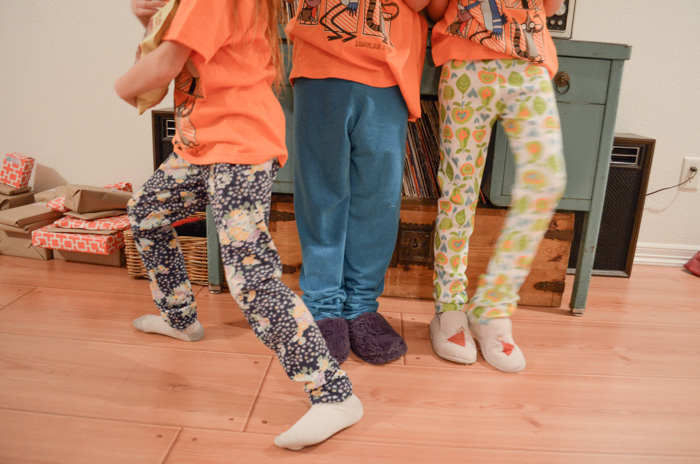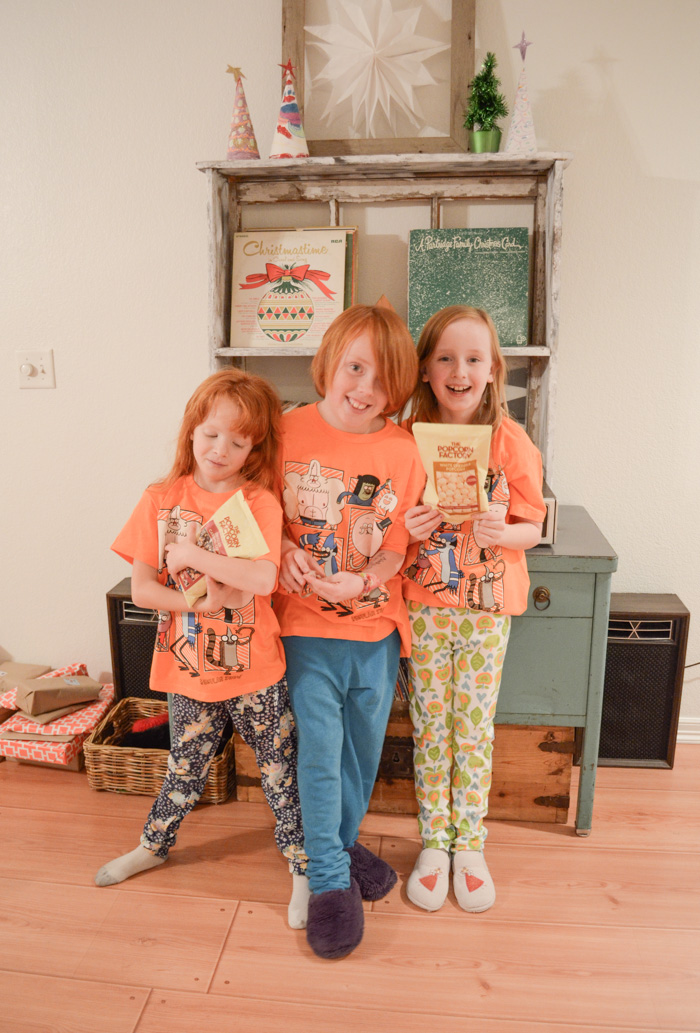 On Christmas morning, the kiddos woke up around 7:00 – which is the normal time that they usually wake up, so it wasn't too early;)  Per tradition, they stayed upstairs while Tristan and I went down to get everything ready for them to come down.  I am almost never a morning person, but there is something so incredibly special about Christmas morning.  We turn the heat up to make everything warm and cozy and and all of the twinkly lights are lit up and shining.  We bake my dear friend Alicia's delicious homemade cinnamon rolls that she makes us every year and the incredible smell wafts through the whole house.  The house is exceptionally tidy – everything just waiting for the family to burst in, make a huge mess, and have a fantastic time together.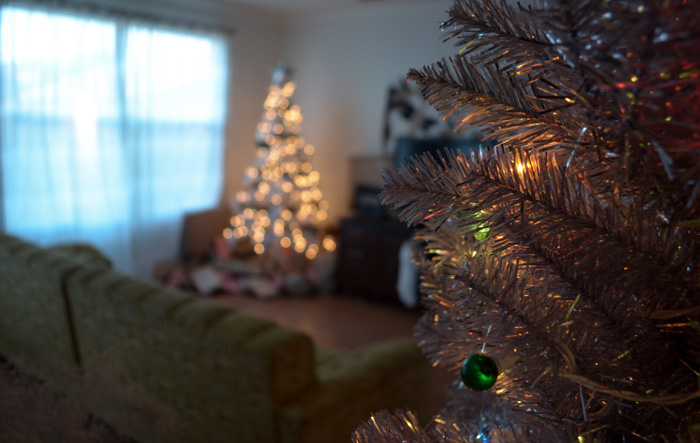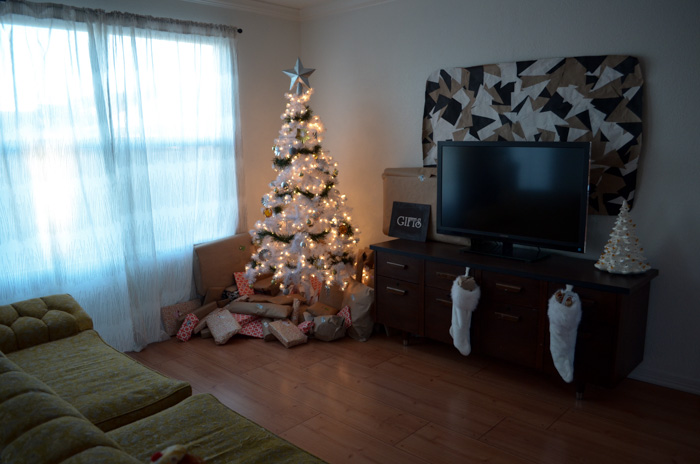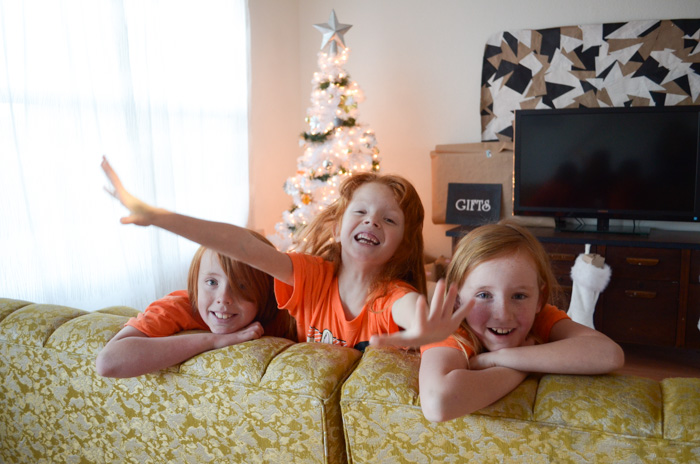 Excitement is in the air.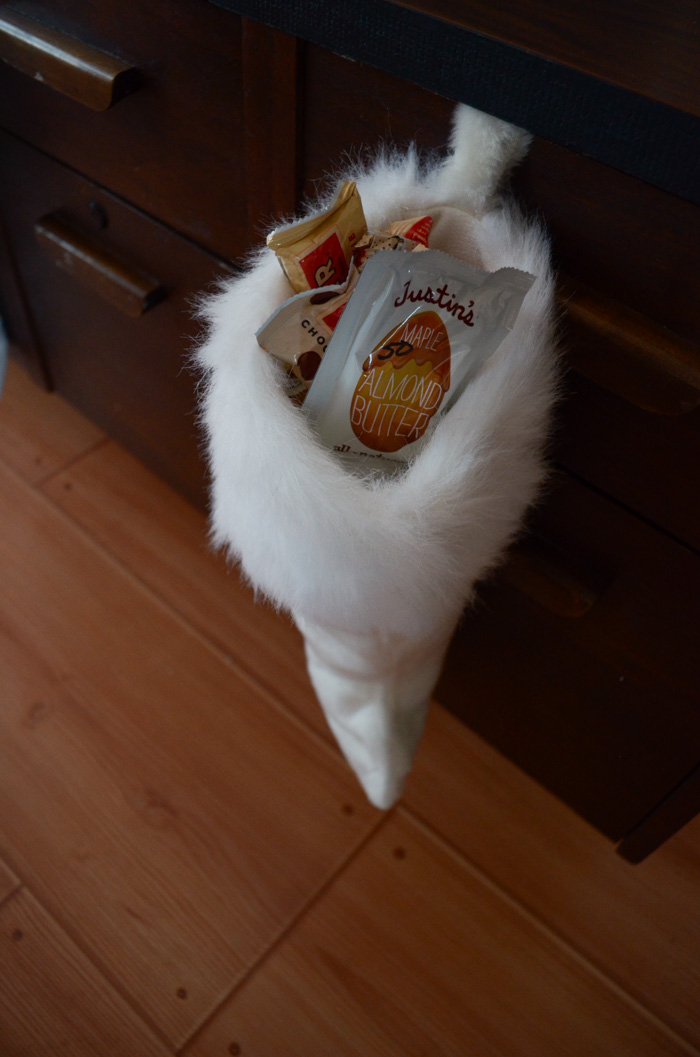 My special stocking filled with yummy paleo and almost-paleo treats.  Thanks honey:)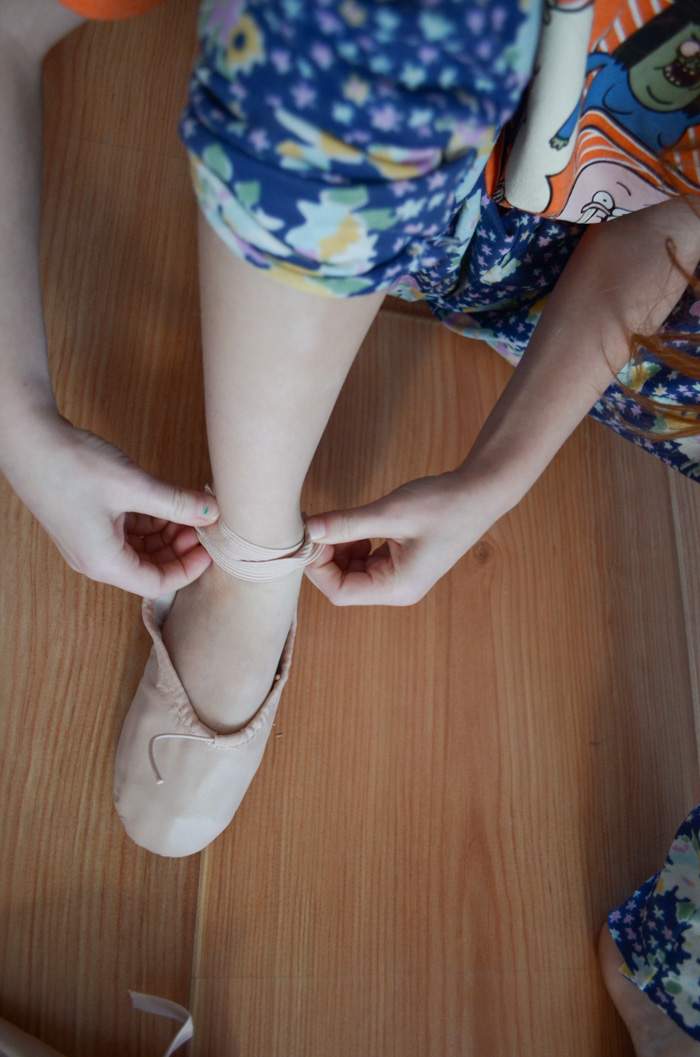 Gemma's favorite gift of the day – real ballet slippers.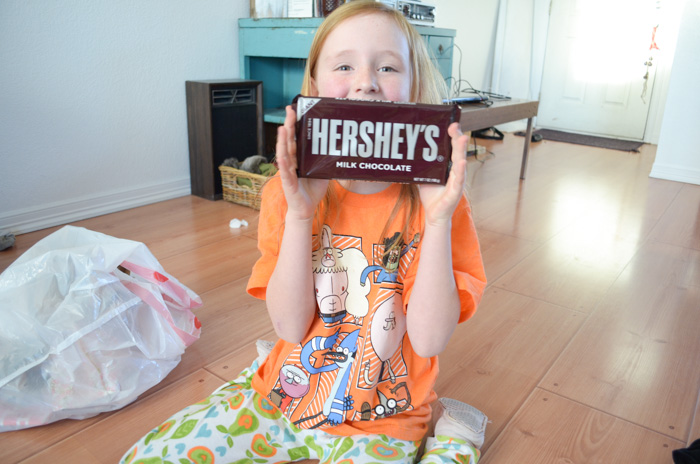 Guini the chocolate lover.  She actually put this on her Christmas list:)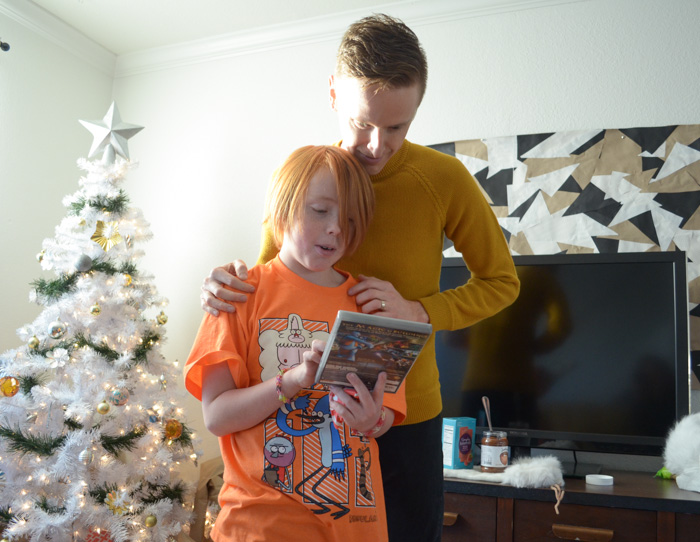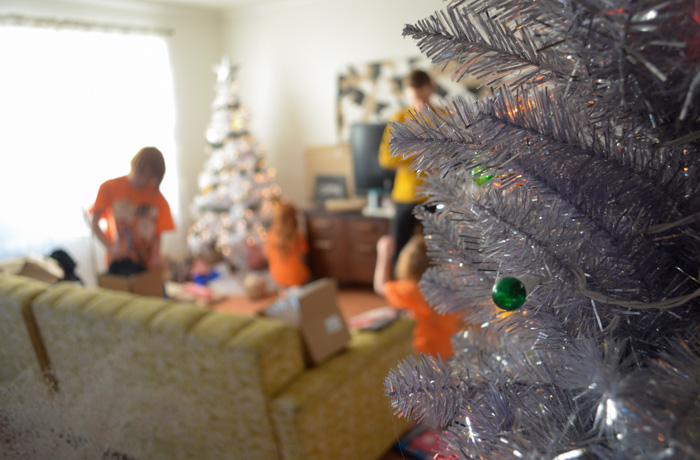 Family moments.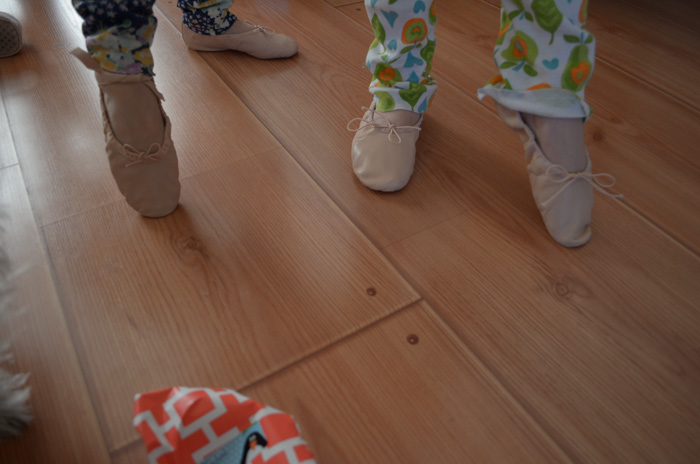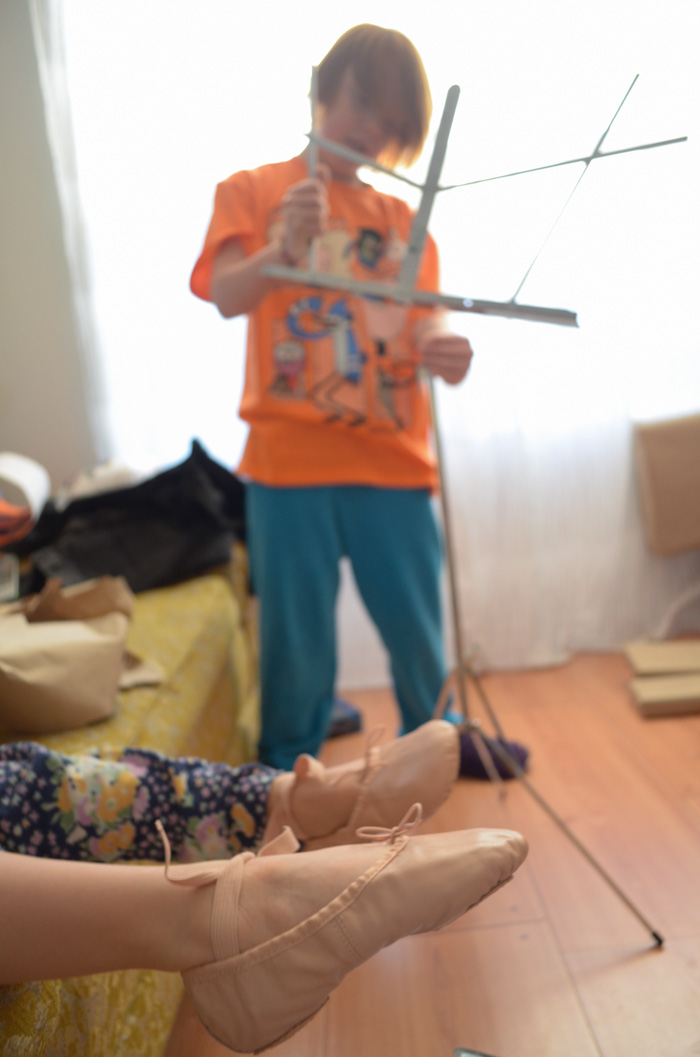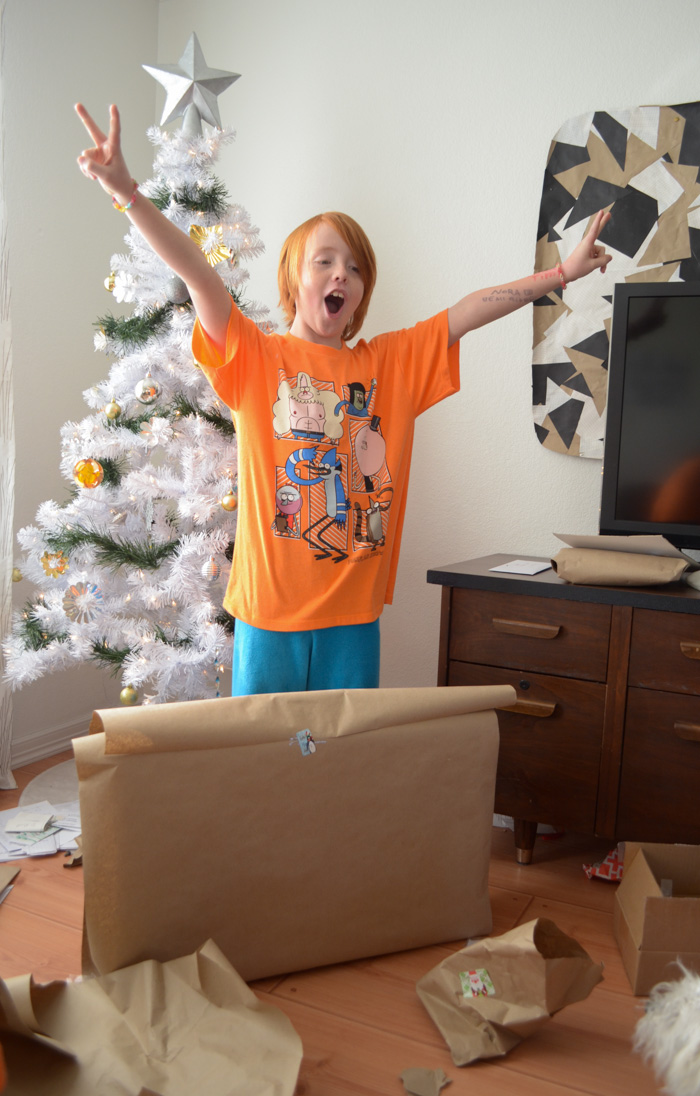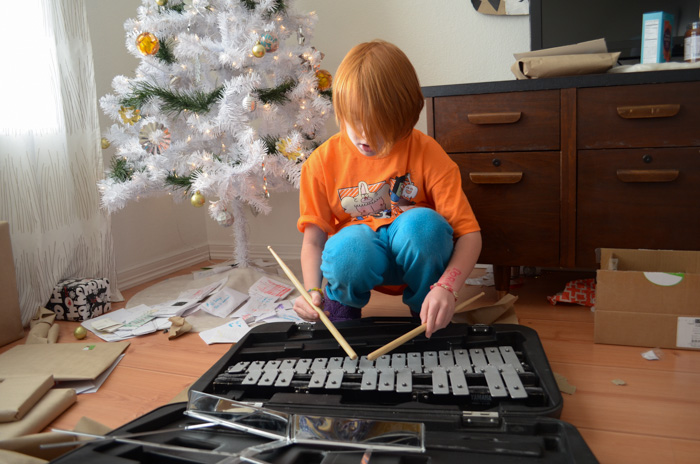 After we had finished unwrapping gifts and having some coffee and early breakfast, we made some paleo breakfast yummies (and by "we", I mean Tristan) and went over to my parent's house.  We all get together on Christmas late-morning every year, and it's always a really fun time.  We give gifts, eat breakfast, and just spend time together.  This year was especially great because we had THREE new babies celebrating their first Christmas.  So fun:)  And also, Tristan is kind of a baby hog when it come down to it;)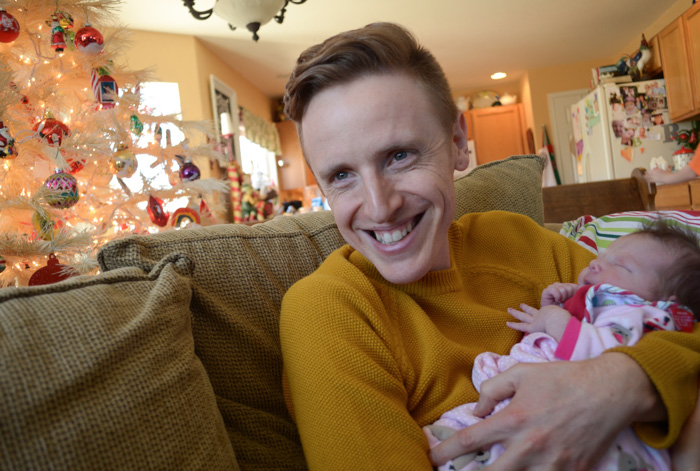 I made each of these cuties some leggings/pants for Christmas, so I snapped a pic of them wearing them – CUTE.  Kai -11.5 months, Eva – 9 days old, and Bailey – 8.5 months.  It's such a special time for our fam, and I can't wait to see these tiny little people grow up together:)
We spent the rest of Christmas day hanging out, playing with toys, resting, eating, laughing, snuggling babies and playing board games.  It was really fun, and I'm glad that we get to spend that time together:)
How was your Christmas?