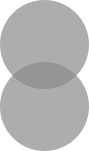 I have such a love for children's photography, and today I get to show you the most artistic, incredible photos of MY kids.  These were taken by our friend and an extremely talented photographer, Steve Stanton.  A few weeks ago, he asked if he could take photos of our kids for a new series he is working on called, Sharing Beautiful.  Of course I calmly and coolly said YES (!!) but really I was freaking out cause I so admire his work – it's gorgeous, breathtaking, and just plain genius.
See for yourselves:
I got pretty emotional when I first saw these and I feel so grateful to have them.  They are just spectacular – they take my breath away.  I love these kids of mine, and it was such a cool experience to see them through the eyes of Steve.  He really did such a great job of capturing them – just as they are.  No fake smiles, fancy clothes or perfect hair – just them.  Love it.
You can look through all of Steve's amazing work on his website, FaceBook page, the Sharing Beautiful page, Instagram, and Twitter (and yes, you'll want to see his other work – incredible).
Thanks Steve for being so generous and sharing your amazing gift with us!