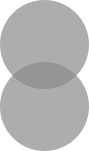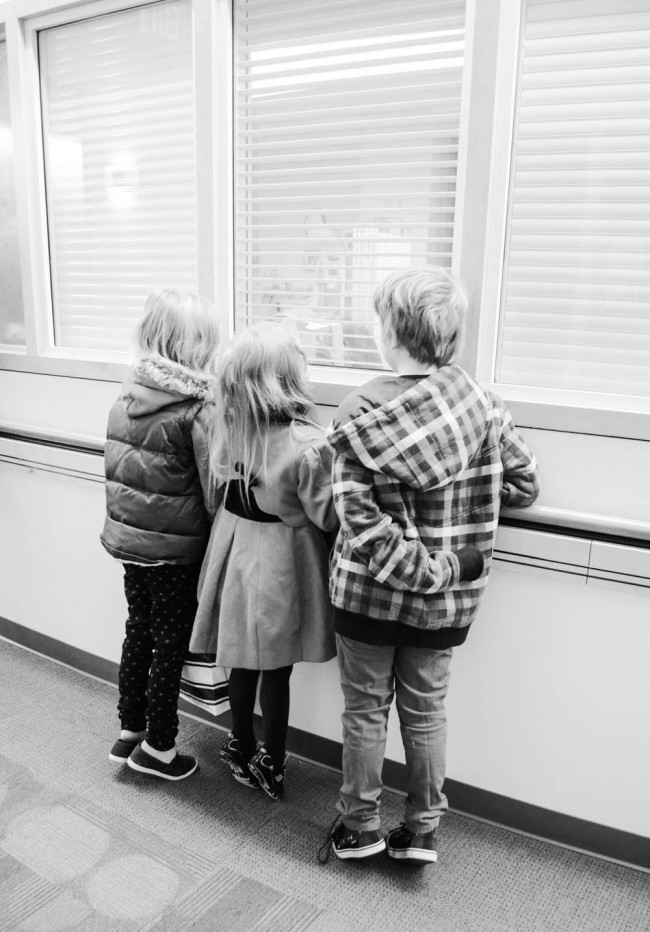 Last night we went to the hospital to meet our newest family member!  Our sister and brother-in-law are adopting a sweet baby boy that was born on January 9th.  Malakai (Kai) Hatcher Powers.  He was almost 6 weeks early – 5 lbs, 4 oz and 18.5″ long.  He is in the NICU right now gaining weight and learning to eat from a bottle.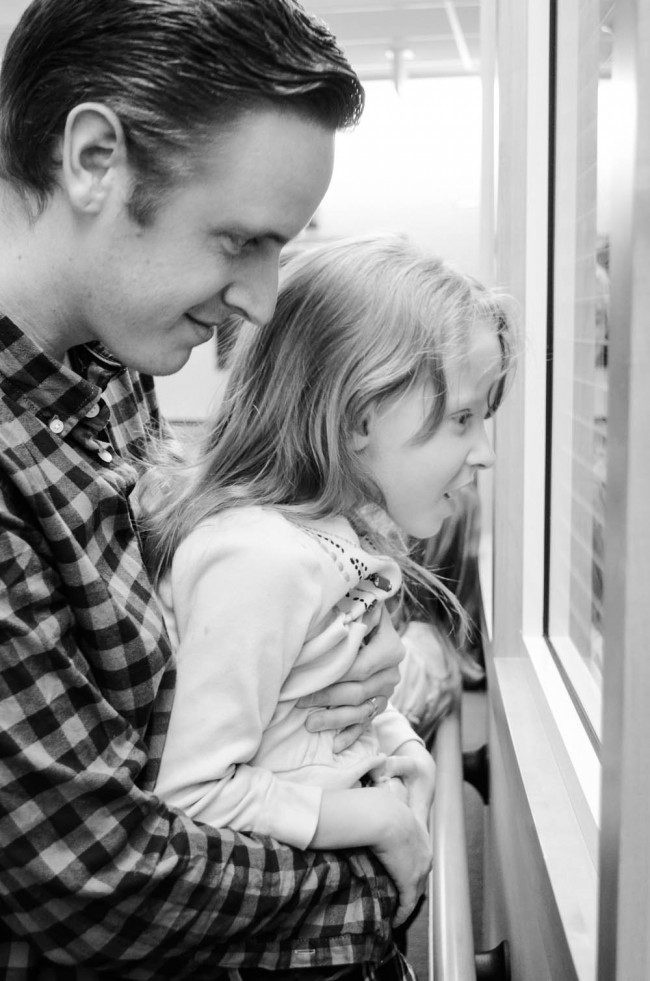 It's flu season right now, so kids aren't allowed inside the NICU, but they got to look through the window at baby Kai.  The kids were all very impressed with him and can't wait for him to go home.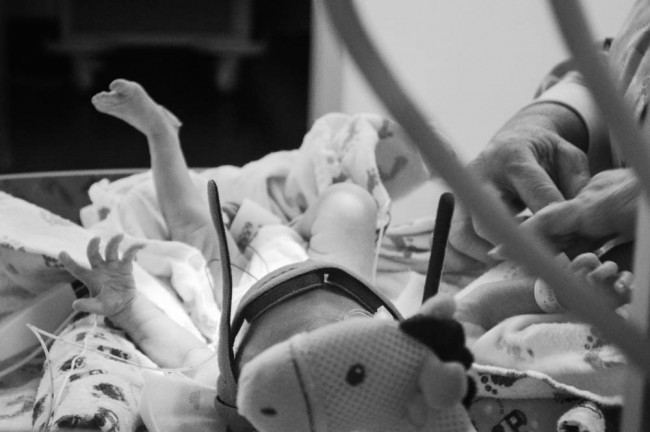 Through the window (love his little foot).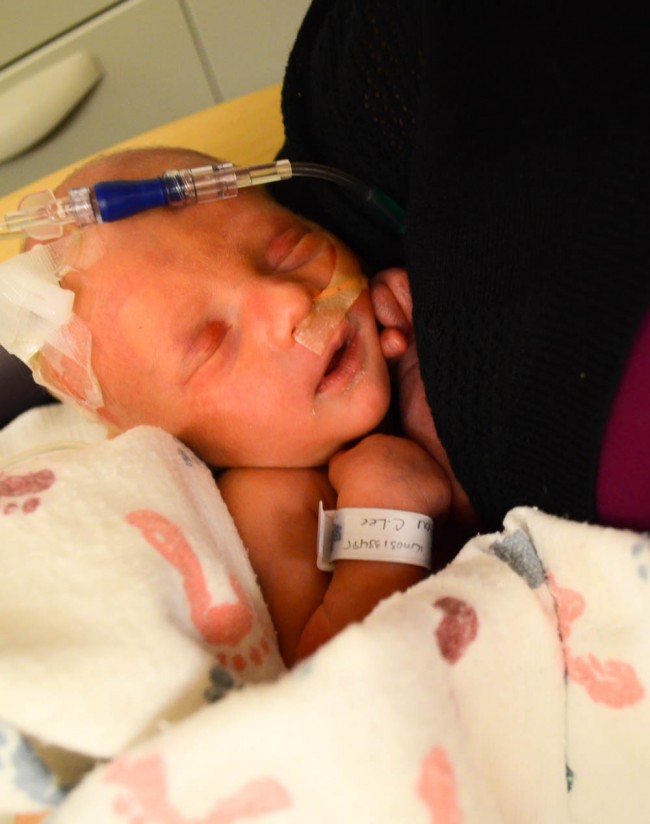 Isn't he the sweetest!  So cuddly and just the tiniest thing ever.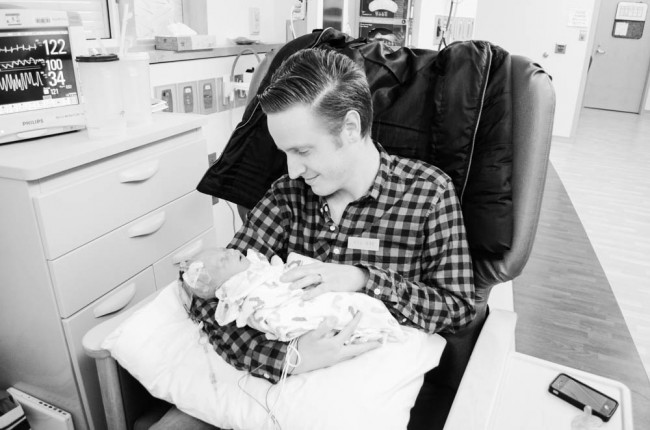 With uncle Tristan.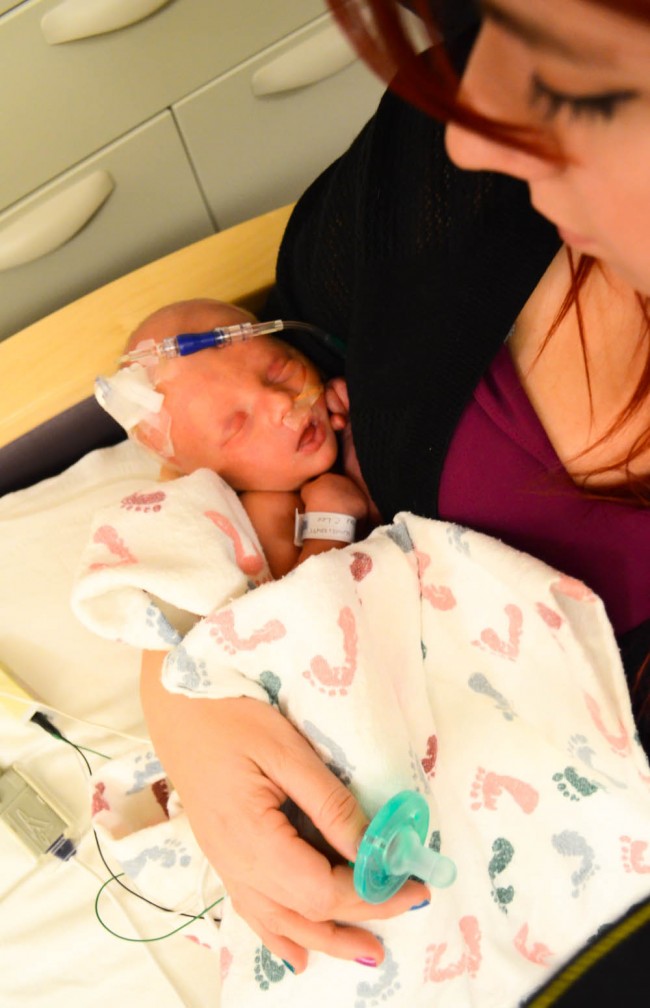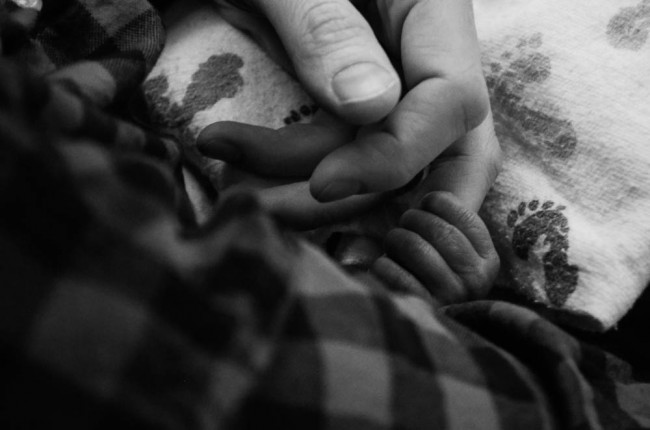 Holding onto Tristan's finger.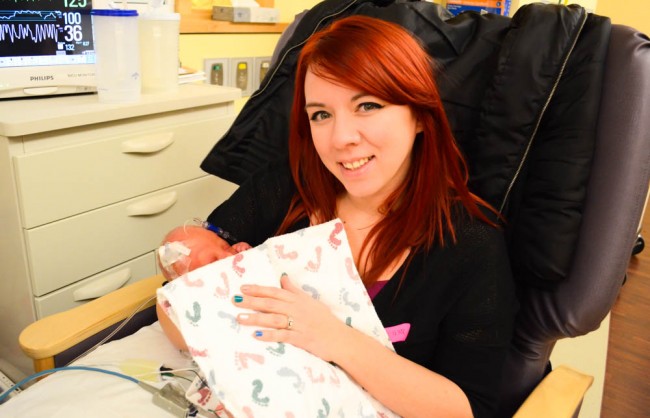 I love him already!  So happy that he is a part of our family and praying he goes home soon.
*Read more about him on our sister Tara's blog.