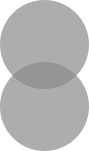 About a month ago, I was driving through Arvada, CO and took a wrong turn.  I was leaving a thrift store and going home, but as fate would have it, I was led accidentally to an amazing store called Mod Mood/Retro Consignment.  I practically slammed on the brakes when I saw the store; doors open, bursting with vintage treasures.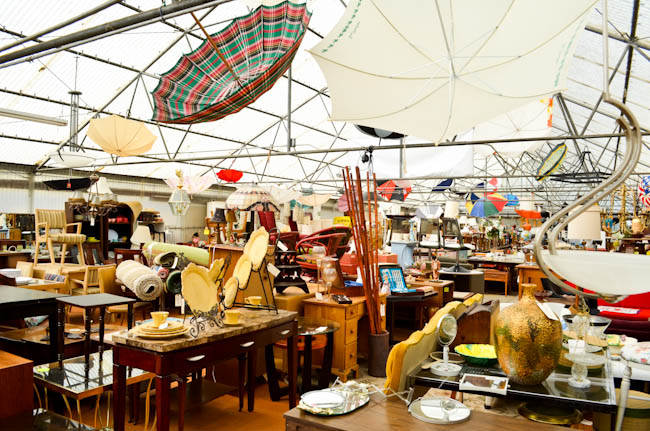 I texted some photos to Stormie and told her that she would die if she were with me.  This wonderful place is packed with every beautiful mid-century goodie that you have ever seen or dreamed existed.  I wandered through the aisles trying to take it all in and keep from jumping up and down in happiness.  It felt like such a treasure to be in there!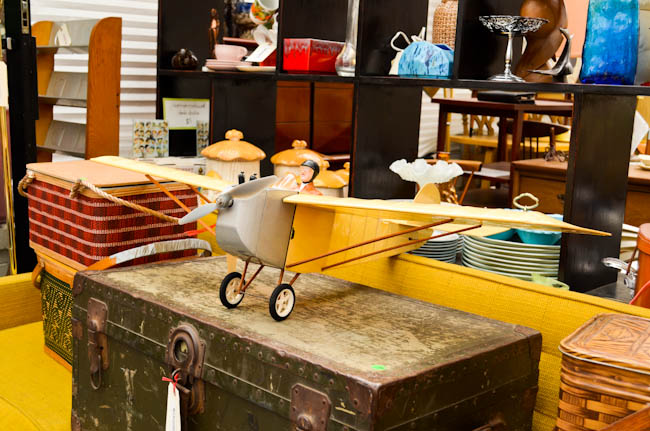 I knew that I had to wait for Stormie before truly looking through everything, so a couple weeks later, she and I headed back with cameras and money in tow.  Let me just tell you – we wanted to take EVERYTHING home.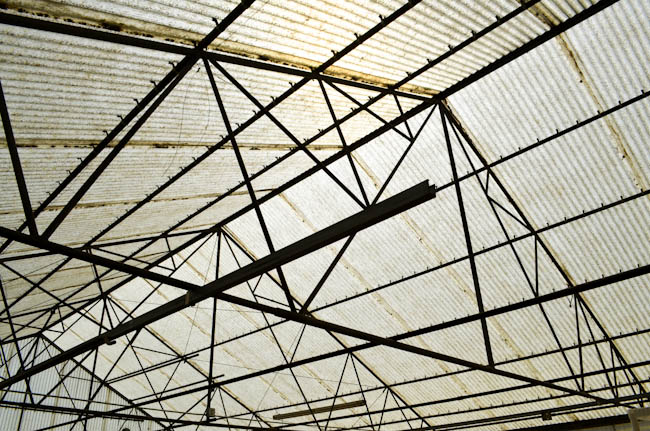 The building is absolutely amazing.  It is made out of greenhouse/nursery-type structures, and the ceilings allow SO much wonderful natural light – perfect for digging.  The store is HUGE.  It feels like it goes on forever, and there is so much to look at!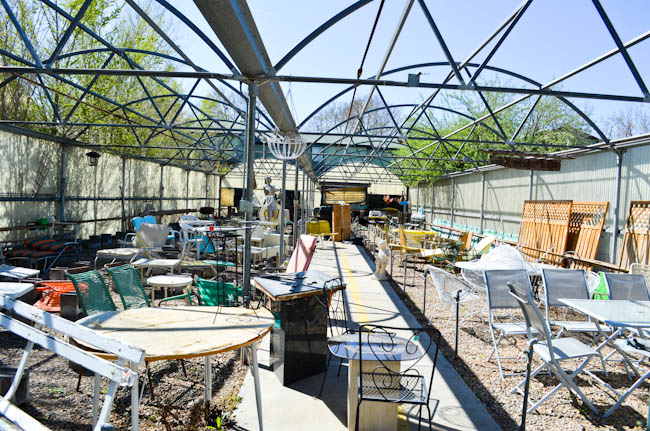 This is the outside portion – filled with dreamy patio furniture and lawn adornments.
I love that everything isn't perfectly organized – it feels like a real hunt, and we all know that vintage lovers want the thrill of the hunt!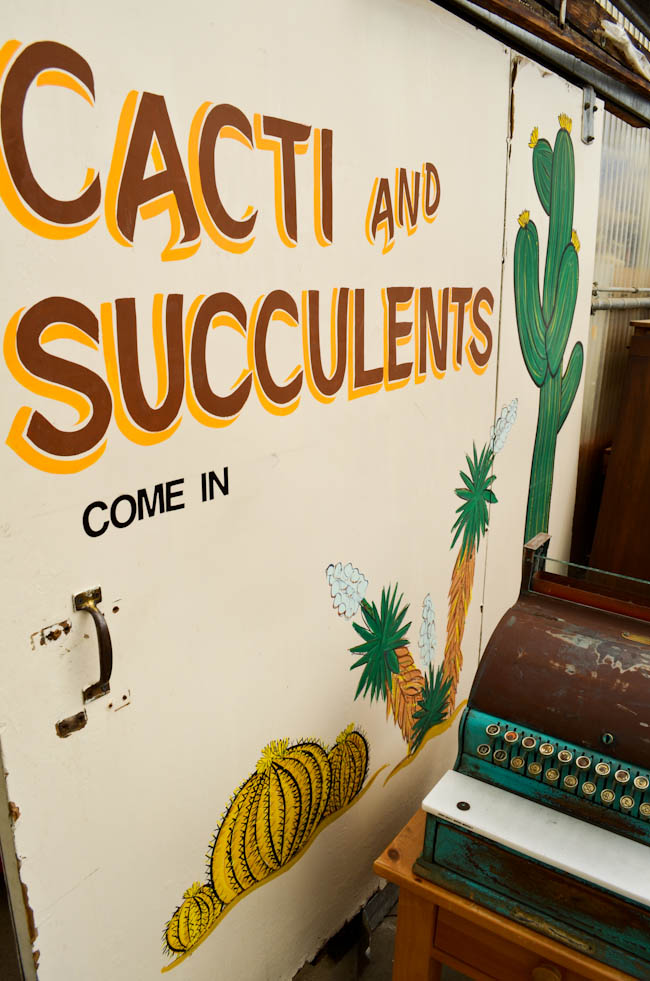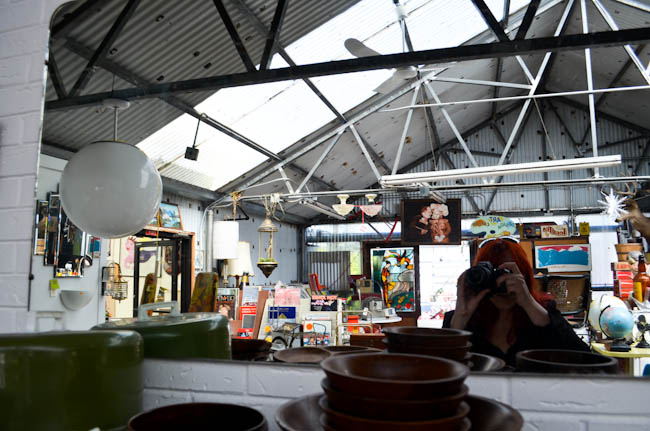 Each space is packed with beautiful items – on the walls, hanging from the rafters, on the floor, in boxes, it's everywhere.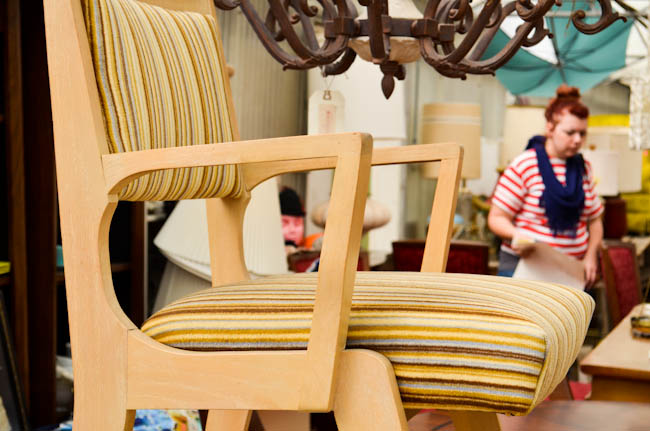 They have an incredible selection of home decor, housewares, furniture, lighting, and even some vintage clothing and accessories (I even got a special piece to take on my trip next week!).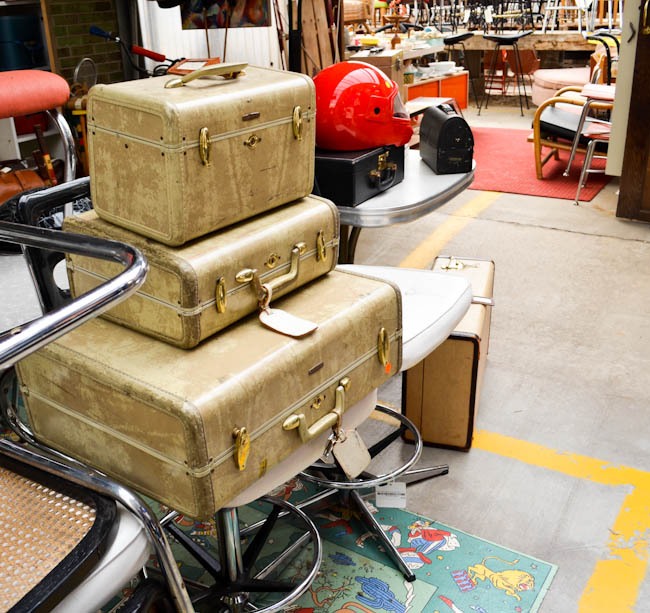 The prices are higher than what you would pay at a thrift store, but they are fair.  Their items are way more unique than what you would (usually) find at the thrift.  They have already done all of the searching work for you, so if you are looking for great vintage pieces, you can be sure to find something that you love here.

Stormie and I definitely think you should shop at Mod Mood/Retro Consignment and we will be going back again and again!  Have you ever been there?  Will you go?